Social Media
#Why 'Community' Is Still One of TV's Best Comedies 5 Years Later
"Why 'Community' Is Still One of TV's Best Comedies 5 Years Later"
Mitchell Haaseth/NBC
Over 10 years ago, viewers were introduced to the Greendale 7, a study group formed at the very beginning of
Community
's run, and comedy hasn't been the same since.
Serving up six seasons of laughs, the show — which debuted in 2009 — ended its run five years ago on June 2, 2015, making it a perfect time to look back and reflect. Starring Joel McHale, Gillian Jacobs, Donald Glover, Alison Brie, Yvette Nicole Brown, Danny Pudi, Ken Jeong, Chevy Chase and Jim Rash, the show which originally ran on NBC before briefly moving to Yahoo's defunct streaming service, continues to be a hit, topping Netflix's streaming charts upon its return to the platform this spring.
Reuniting for a virtual table read benefiting charity amid the coronavirus pandemic, the stars also engaged in a Q&A, giving fans hope that the "six seasons and a movie" prophecy foretold by Pudi's character Abed throughout the series may actually come true. While the show's cult following awaits any official announcements, we're reflecting on some of the aspects that made Community one of TV's best (and possibly most underrated) comedies.
Community, Seasons 1-6, Streaming now, Netflix & Hulu
NBC
Creativity
One thing Community has that other shows do not is a wealth of creativity when it comes to the approach. Many shows do musical episodes, and some even go animated, but the variety present in this series offers a glimpse into what Dan Harmon's Rick & Morty future would look like with the wildly wacky concepts explored. From the claymation episode entitled "Abed's Uncontrollable Christmas" and the G.I. Joe-like "G.I. Jeff" to the fan-favorite Dungeons & Dragons episodes from Seasons 2 and 5, there's no limiting the creativity. The show also explored the concept of documentary style in "Pillows and Blankets," even recruiting future recurring star and Ken Burns doc narrator Keith David, and questioned what Greendale would look like if it were owned by Subway.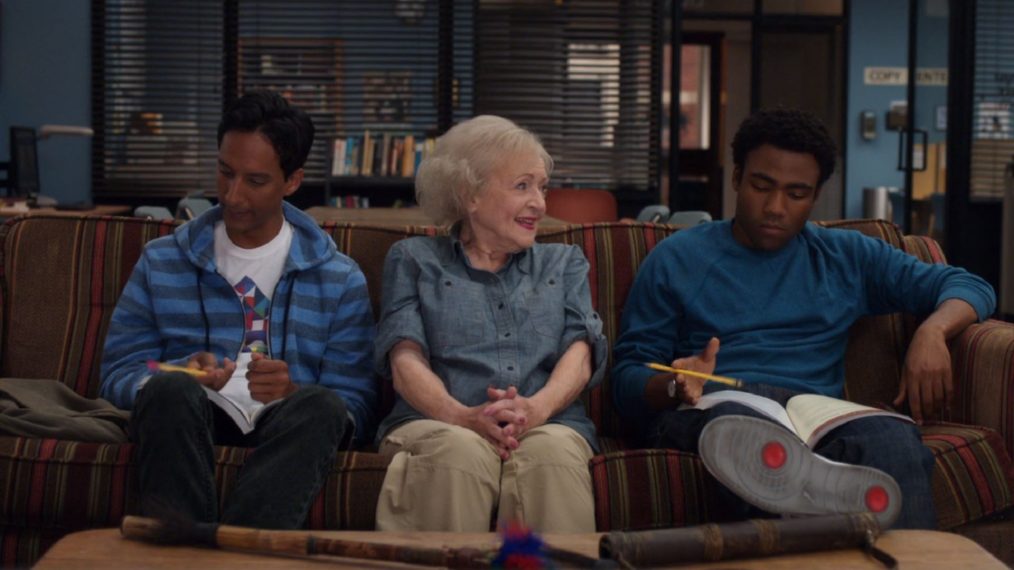 NBC
Notable Guest Stars & Recurring Roles
Every series typically throws some surprising guest stars in the mix, and Community sets the bar relatively high with some seriously iconic celebrities. A few stars that made appearances throughout the show's run include Betty White as an anthropology professor, Jack Black as a classmate that the study group never seemed to notice at Greendale, Owen Wilson who also portrays a student, Tony Hale who plays a pottery teacher, and David Cross as the son of recurring star Breaking Bad's Jonathan Banks. Kumail Nanjiani showed up as a janitor in a few episodes, John Goodman also made his mark on the series through its run and Giancarlo Esposito appeared as Pierce's (Chase) half-brother in a special video game-centric episode. And for fans of Last Week Tonight, John Oliver's role as Ian Duncan throughout the show is also a delight. Plus, who could forget Richard Erdman who played Leonard, the show's resident deliverer of hilarious one-liners.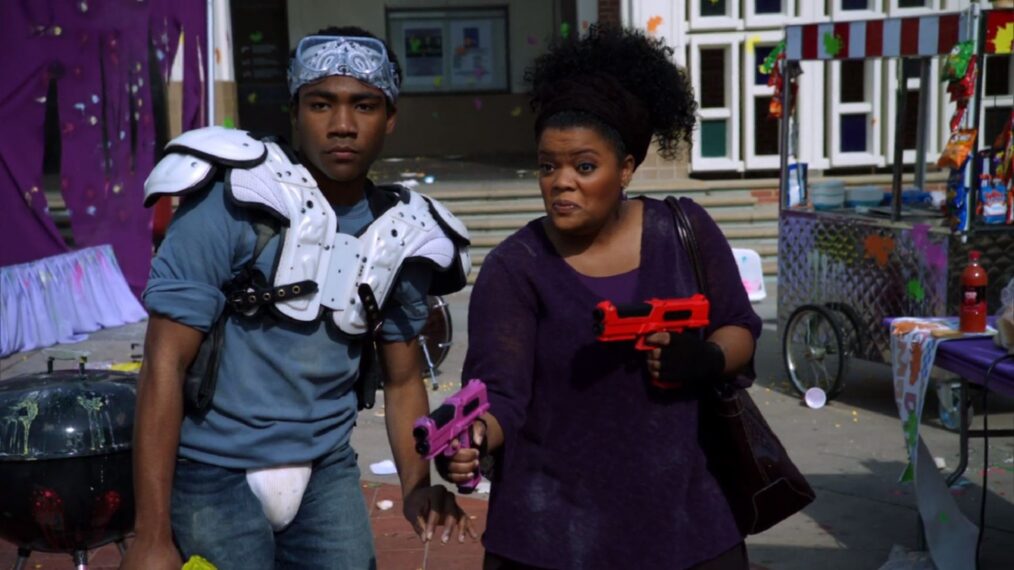 NBC
Paintball Episodes
Of all the episodes throughout the show's run, the paintball installments certainly stand out as they present like mini-action movies thanks in part to future Avengers directors Anthony and Joe Russo who produced the show. Whether its Season 1's "Modern Warfare," Season 2's "A Fistfull of Paintballs" and "For a Few Paintballs More" or Season 6's "Modern Espionage," the installments remain favorites among the show's cult following for a reason.
NBC
Friendship
The Greendale seven were comprised of an unusual group of individuals, but at the end of the day, fans were presented with a set of friends who are there for each other no matter what their flaws. Unlike some of the more heartwarming comedies of the era like Parks and Recreation and The Office, some characters from Community were far less redeemable, which makes their kinder moments towards each other all the more sweet. And what would TV be without the dynamic duo of Troy (Glover) and Abed (Pudi) who gave us "Troy and Abed in the morning!"
Mitchell Haaseth / ©NBC / Courtesy Everett Collection
The Cast
It's pretty difficult to find a cast from hit sitcoms and comedies over the years and not note the success that followed for its stars, and the gang from Community are no exception. They've all either gone on to do incredible things or hail from some memorable work. Since the show wrapped Donald Glover has become a superstar in two industries, garnering critical praise with his series Atlanta and dominating the music world with his tunes performed under his stage name of Childish Gambino. Alison Brie currently headlines one of Netflix's flagship series GLOW. Gillian Jacobs starred in Judd Apatow's Love shortly after Community's run and can be seen in the upcoming season of CBS All Access's The Twilight Zone. Joel McHale will also appear in the anthology series this year and recently helmed Netflix's Tiger King reunion episode. Ken Jeong on the other hand has hit a high note as one of The Masked Singer's panelists and co-hosts the semi-Community-centric podcast, The Darkest Timeline with McHale.
Meanwhile, Danny Pudi has traded in Abed's love of movies for a stake in video games as one of the stars of Apple TV 's Mythic Quest: Raven's Banquet. Jim Rash recently appeared in Quibi's Reno 911! revival and Yvette Nicole Brow has filled her resume with co-hosting gigs on The View and The Real as well as starred in episodes of Mom, Will & Grace, Gentefied and more. Chevy Chase — who left the show before its run ended in 2015 — has done some jobs since leaving the show, but he's still best known for Saturday Night Live and the National Lampoon's Vacation films. And of all their experiences, seeing this group come together onscreen, knowing what came for them after the show concluded, makes Community even more delightful.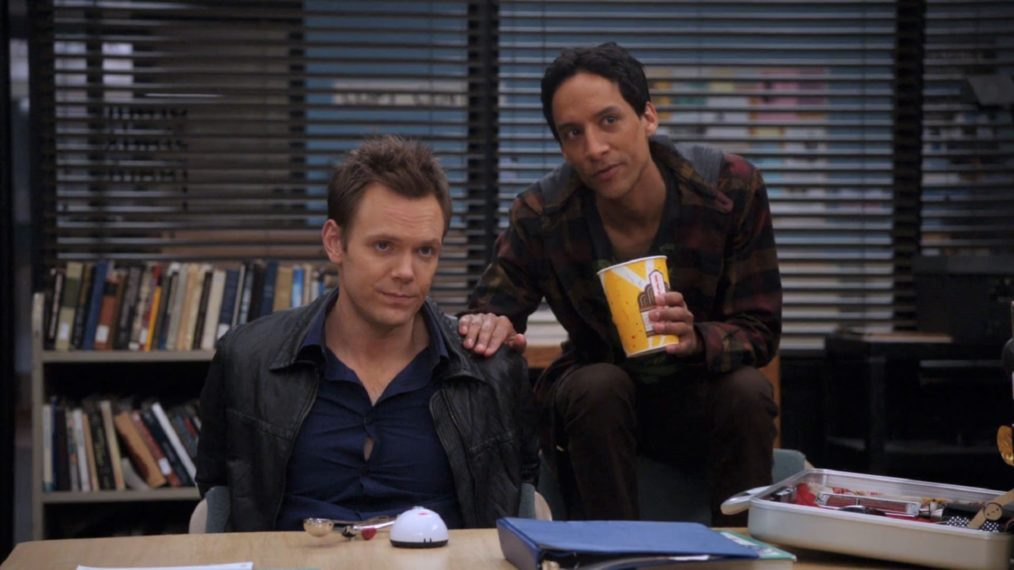 NBC
Six seasons and a Movie
For a series that didn't make six seasons on network TV, moving to Yahoo's streaming service for its final round of episodes, hope for the future still remains. Not many series can inspire such fanfare and excitement, but whether the "six seasons and a movie" prophecy is Abed's own invention or Dan Harmon's promise to viewers, fans can rest assured that things have a way of working out. "Believe me, it's probably going to depend on Donald's schedule, Danny's very busy and then Dan Harmon has like 2,000 Rick and Morty episodes that he has to do," McHale told TV Insider earlier this year. "I know everyone wants to do it, so I think it's more possible than it's ever been." And for fans of Harmon's Rick & Morty, they should know better than anyone that his predictions and plots have a way of working out — after all, he wished McDonald's Szechuan sauce back into existence after more than 15 years. That kind of power can't be ignored.
If you want to read more Like this articles, you can visit our Social Media category.
if you want to watch Movies or Tv Shows go to Dizi.BuradaBiliyorum.Com for forums sites go to Forum.BuradaBiliyorum.Com