Social Media
#Why Marvel's Thunderbolts Are the Anti-Avengers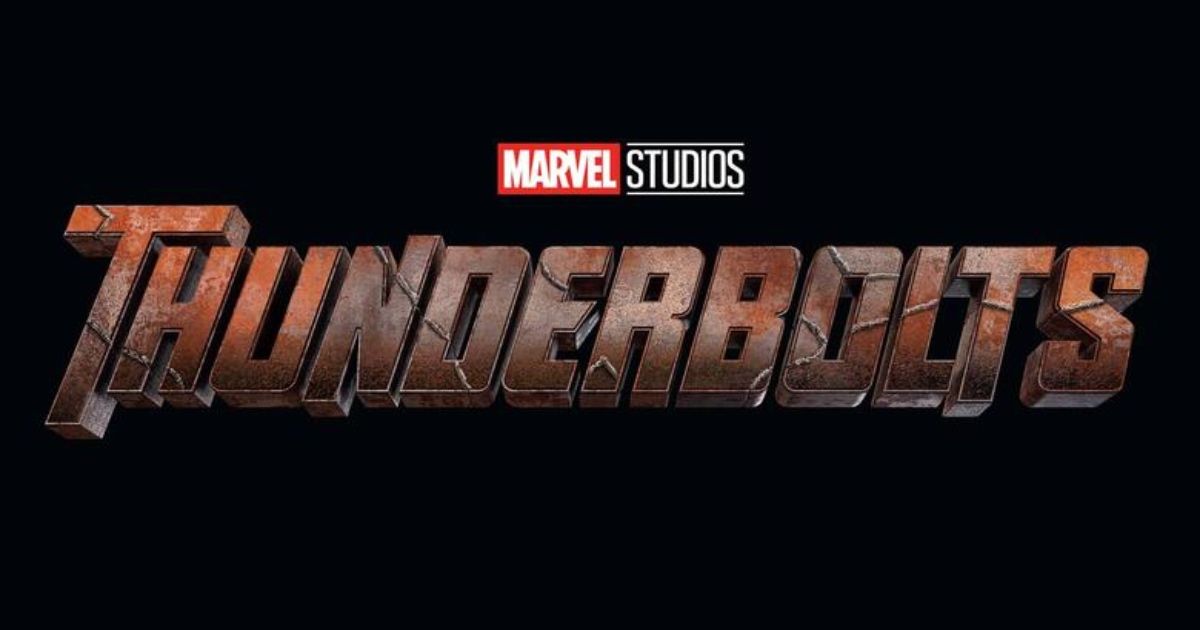 "Why Marvel's Thunderbolts Are the Anti-Avengers"
Aside from Tony Stark's bad-boy status, the Avengers haven't really had a dark side. Sure, every character has had their sketchy moments and pasts, but largely were walking the straight and narrow when we met them. Black Widow had her "red ledger" to contend with, Steve Rogers alluded to "compromises" during World War II that he wasn't too keen on, but overall the Avengers were a pretty clean living bunch. Almost too clean. That's where the
Thunderbolts
come in.
During the D23 panel, the recently announced Marvel Cinematic Universe movie confirmed who would make up the titular team. And this roster is stacked with edginess. Call them the anti-Avengers. Or, more aptly,
The Suicide Squad
of the MCU. It's ironic that Marvel is actually following up on a DC idea this time around. The movie will follow the adventures of Yelena Belova/Black Widow (Florence Pugh), Red Guardian (David Harbour), the Winter Soldier (Sebastian Stan), U.S. Agent (Wyatt Russell), Ghost (Hannah John-Kamen), Task Master (Olga Kurylenko) and Valentina Allegra de Fontaine (Julia Louis-Dreyfuss).
It's a cast of characters that simply bleeds anti-hero. All they need to cap it off is a Deadpool appearance. Merc with a Mouth aside, Thunderbolts will show us the shadowy reflection of the Avengers based on its character selection.


Thunderbolts' The Russian Spies

Heading up the Thunderbolts will be Yelena Belova, the new Black Widow taking the place of the departed Scarlett Johansson. Portrayed excellently by Florence Pugh, Belova is a former Black Widow assassin who last appeared in Disney+'s Hawkeye, stealing every scene she graced. She was slightly one-upped in her MCU debut Black Widow by co-star David Harbour's Red Guardian, the Soviet Union's answer to Captain America. The pair partially composed of a family of Russian spies living in the United States, hiding in plain sight.

Related: Why Daredevil Has Earned His Spot as an Avenger

Black Widow and Red Guardian are prototypical good guys you just can't fully trust. Black Widow is a shifty spy and killer. She, at one point, lived to deceive and eliminate targets. And David Harbour's Red Guardian is just a big, unpredictable goon and lunkhead. This dynamic is perfect for the task force that plays outside the rules.

The Soldiers of the Group

Setting aside the spies, we get to the soldiers. Winter Soldier and U.S. Agent are perfect recruits for this group of misfits. Both have dark, tragic pasts that have spilled over into their lives. We know Bucky Barnes' (Winter Soldier) story well. The designated "fist of Hydra" for 70 years, Barnes assassinated anyone who stood to challenge the hidden organization's plans of world domination. Sure, he's fought with the Avengers multiple times and hopefully joins the team again in MCU Phase 5, but he just doesn't quite fit with the blood on his hands and his go-it-alone mentality.

John Walker, aka U.S. Agent, is just a full-fledged loose cannon. We saw this to deadly results in the Disney+ series Falcon and the Winter Soldier, where Walker, donning the Captain America persona, took a guy's head off with Cap's shield. Walker was jacked up on Super Solider Serum, taking his latent rage and ramming it up to the surface. Deep down, Walker means well, but between the serum and his already intense personality, it could be tough to contain him. Definitely not prime Avengers material, but perfect for the Thunderbolts.

Related: Will She-Hulk Feature These Fan-Favorite Avengers?

These two will also bring the air of inter-team tension thanks to a vicious two-on-one fight with Winter Soldier and Falcon taking on Walker. Walker got a messily snapped arm in the fight and likely doesn't harbor any good feelings towards Barnes.

The Eerie Thunderbolts

Before Doctor Strange in the Multiverse of Madness, Marvel hadn't really explored the horror side of things, though they did dabble with two characters in particular. Ghost, the antagonist of Ant-Man and the Wasp, and Taskmaster, the skull-faced stalker of Black Widow, were as close as the MCU came to scary. Ghost carries the ability to turn herself invisible thanks to a Quantum Realm accident and dons a Star Wars-like white hood and glowing red-eyed mask. She was recruited by S.H.I.E.L.D. for this ability but was also exploited in the process.

Taskmaster has the ability to copy any combatant's fighting style and also gives us the creeps. She truly shows up out of nowhere, hacking at others with a sword and shield, brainwashed and relentless in her, ahem, task. She also came from a tragic place, used as a puppet by Dreykov and the Red Room to enforce the former's twisted ego.

And let's not forget Louis-Dreyfuss' morally questionable administrator/Nick Fury of the group in Valentina Allegra de Fontaine. Anyone who willingly puts this team together clearly thrives on chaos.

While this Dirty Dozen storyline is nothing particularly new, it sure is a breath of fresh air for the Marvel Cinematic Universe. Their characters have leaned too far in the goody-two-shoes direction for too long. It's time to darken things up in the MCU, and Thunderbolts will hopefully do just that in 2024.

If you liked the article, do not forget to share it with your friends. Follow us on Google News too, click on the star and choose us from your favorites.
For forums sites go to Forum.BuradaBiliyorum.Com
If you want to read more Like this articles, you can visit our Social Media category.