Social Media
#Why Daredevil Fans Should Get Hyped for the Born Again Storyline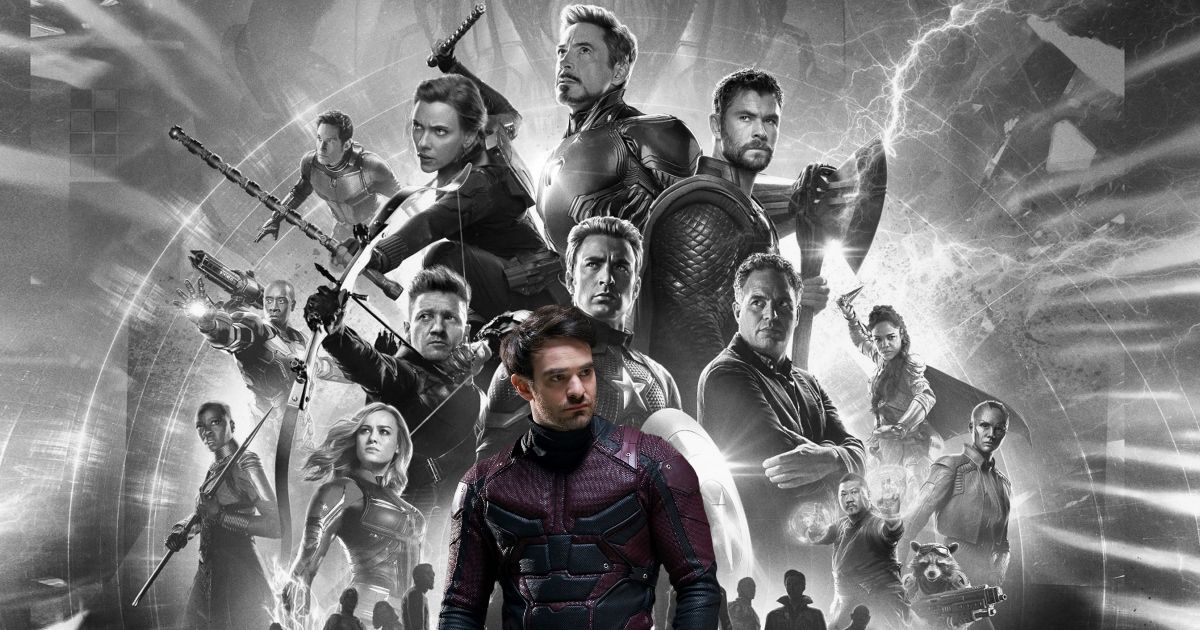 "Why Daredevil Fans Should Get Hyped for the Born Again Storyline"
Daredevil: Born Again
is one of the most hyped Marvel series coming to Disney+. Everyone is excited to see Charlie Cox again as
Daredevil
. There was plenty to love about the Netflix show, and now seeing a new
Daredevil
adventure folded into a much bigger universe has fans pumped.
There is a lot we still don't know about the show, perhaps Disney will make more announcements at D23, but there are still many reasons to get excited about this new series.
Daredevil: Born Again
promises to be one of the darker, more character-driven stories Marvel will release. And if anything can be implied from the comics, you won't want to miss it.
The Daredevil: Born Again comic book event was originally written by Frank Miller. The legendary author wrote such comics as Sin City, 300, and The Dark Knight Returns. If you don't know this writer's name, then you should definitely get acquainted. If the series intends to feel anything like a Frank Miller comic book, you can expect it to be a dark, noir drama laden with crime, drug addiction, and violence. Quite simply, the Born Again storyline takes Matt Murdock to his lowest point. It takes the Devil of Hell's Kitchen and puts him in his own personal hell.

A Soft Reboot of the Series and the Born Again Storyline
It seems to make the most sense for Disney to make Born Again a soft reboot of the Daredevil Netflix show, which means that the MCU wouldn't have to explain Matt Murdock's origin story as a superhero or a lawyer. Of course, we've already seen the hero counseling Peter Parker in Spider-Man: No Way Home and have been repeatedly teased about seeing Daredevil in She-Hulk. There are many rumors about how the story will start, but considering the number of cameos the MCU has planned for Daredevil, it's possible those small appearances might shape the story.

Related: Daredevil: Here's What Makes the MCU Character So Beloved
But the Born Again storyline is a good place to start for the MCU looking to renew the hero. If the Disney+ series is connected to the Netflix show, then Daredevil can start in New York, working as a lawyer, relatively established, similar to how the Netflix show left him. Some will note that the last season of the Netflix show was loosely based on the Born Again narrative, but considering the show was canceled on its merits means fans probably wouldn't mind a better version of the story being told.

Considering the differences between the comic book and how the show executed it, having another writer tackle the narrative might not be a bad idea. There are also many things the MCU is doing with its New York characters that this particular series could capitalize on. With the return of Kingpin (AKA Wilson Fisk) in Hawkeye, Daredevil could be the one MCU hero to finally knock him down after he continues to show up in other MCU shows.

The Comics are Dark, Violent, and Sees Murdock Come Back from Hell
Daredevil: Born Again was originally a 5-issue comic book arc published in 1986. The story is a dark one that takes Matt Murdock to his absolute lowest. As Kingpin mounts his victories, Murdock faces homelessness, joblessness, and a descent into madness. Kingpin pushes hard, hurting everyone who is even associated with Daredevil until Kingpin's rage turns into an obsession.

Related: Daredevil Fan Art Imagines Marvel Hero in Red & Yellow Suit for She-Hulk: Attorney at Law
The story starts with Karen Page, Matt Murdock's old flame and former secretary to Nelson and Murdock, deep in Mexico, addicted to heroin and doing adult films to support herself. Eventually, Karen sells Matt Murdock's name as Daredevil's true identity in order to satisfy her addiction. The rumor spreads until it works its way up the ladder of gangs and drug dealers to reach Wilson Fisk in New York.

In a complicated legal strategy, Fisk has Murdock intimidating a witness. Though Murdock investigates this as Daredevil and finds evidence of where the lie came from, he does not know Kingpin is behind the move. Unwilling to turn in the man who framed him (because that man is being intimidated), Murdock loses his trial and is disbarred and no longer able to practice law.

Furious that his scheme failed to have Matt Murdock sent to prison, Fisk firebombs his home. Murdock, now homeless and unable to earn money, wanders the streets of New York, paranoid that someone is out to get him, but he doesn't know who. He is continually followed by Kingpin's subordinates and eventually confronts Fisk himself. But he is badly beaten in the fight. To avoid the suspicion that it was he who killed him, Fisk has Murdock drenched in whiskey and thrown into the East River. After barely making it out with his life, Murdock stumbles back to the gym where his dad trained as a boxer and finds his mother, who is now a nun.

After he is rehabilitated, Murdock sets out to put his life back together and help the others that were hurt in this terrible assault. Kingpin's pursuit of Daredevil grows into an obsession, and he begins to slip up, eventually creating events that lead to a military assault on Hell's Kitchen. Captain America even shows up when Fisk uses his military connections to hire an evil super soldier. So there's plenty to get excited about for the Born Again series in the MCU, even if they only put in a tenth of what happens in the comic books.

If you liked the article, do not forget to share it with your friends. Follow us on Google News too, click on the star and choose us from your favorites.
For forums sites go to Forum.BuradaBiliyorum.Com
If you want to read more Like this articles, you can visit our Social Media category.