Anime || Manga
#KADOKAWA Launches Haruhi Suzumiya Series Character Popularity Vote Online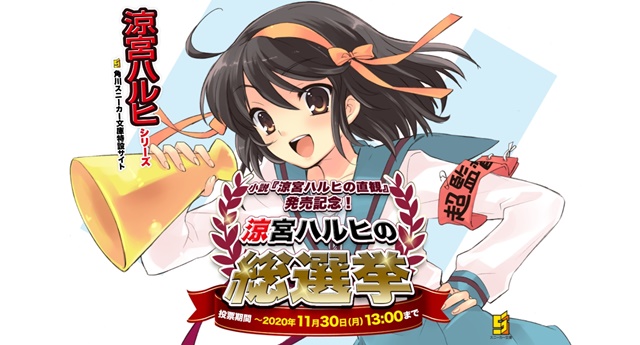 "#KADOKAWA Launches Haruhi Suzumiya Series Character Popularity Vote Online"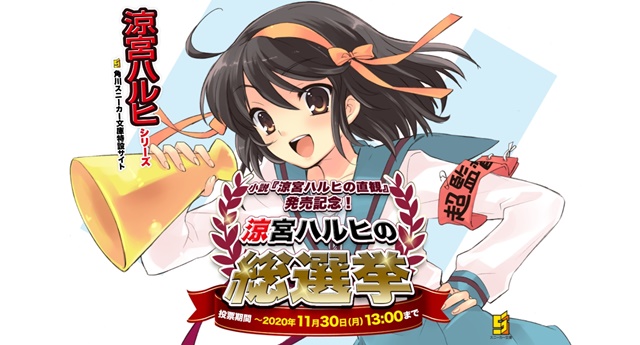 In commemoration of the release of the long-awaited 12th volume of Nagaru Tanigawa's Haruhi Suzumiya light novel series, Suzumiya Haruhi no Chokkan / The Intuition of Haruhi Suzumiya, KADOKAWA has launched "The General Election of Haruhi Suzumiya," an online voting project to determine the popularity of characters in the series.
The voting period is scheduled to take place from 13:00 on November 10 to 13:00 on November 30, 2020 (JST). From a total of 26 characters, you can vote for one character only once a day between 00:00 and 23:59, and the ranking will be determined by the order of the most points earned (10 points for one vote). The voting result is expected to be announced in late December 2020.
You can vote for your favorite character from here. The 26 characters entered are as follows:
1. Haruhi Suzumiya
2. Kyon
3. Mikuru Asahina
4. Yuki Nagato
5. Itsuki Koizumi
6. Ryoko Asakura
7. Tsuruya-san
8. Sasaki
9. Yasumi Watahashi
10. Asahina-san (adult)
11. Taniguchi
12. Kunikida
13. Kuyoh Suoh
14. Kyoko Tachibana
15. Fujiwara
16. Sonou Mori
17. Arakawa
18. Student Council Chairman
19. Emiri Kimidori
20. Kyon's Little Sister
21. Shamisen
22. The Computer Research Society President
23. Sakanaka
24. Keiichi Tamaru
25. Yutaka Tamaru
26. John Smith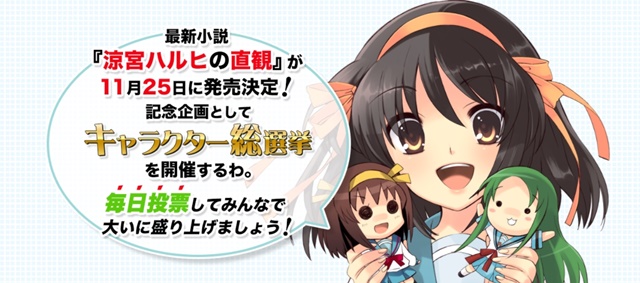 ---
Suzumiya Haruhi no Chokkan / The Intuition of Haruhi Suzumiya is set to be released in Japan on November 25, 2020.
Cover: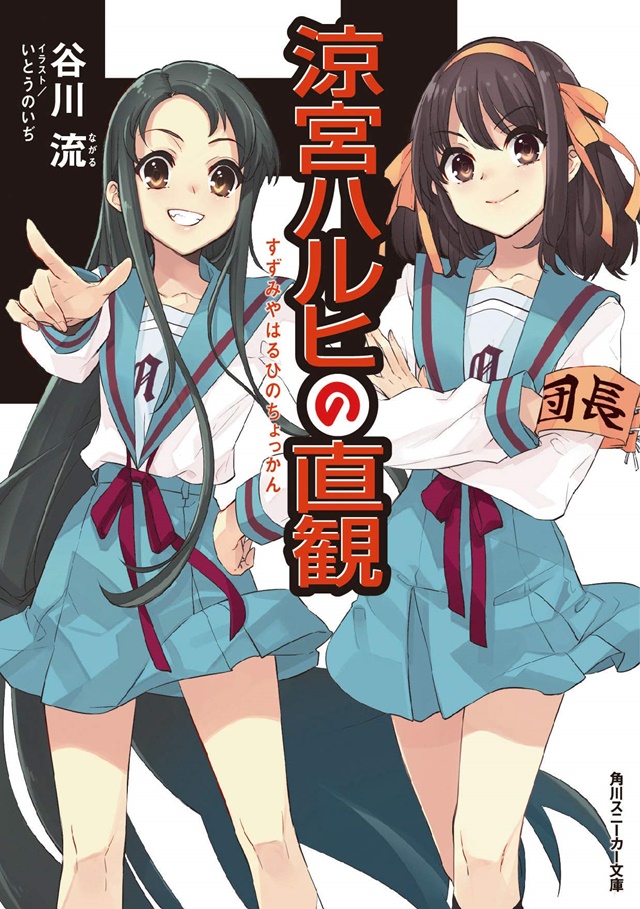 Previous 11 volumes: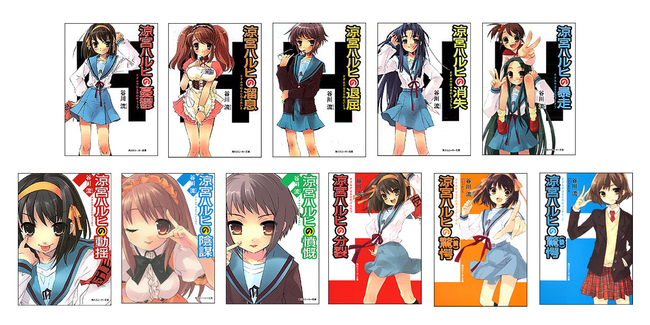 ---
Source: KADOKAWA press release
©Nagaru Tanigawa, Noizi Ito/KADOKAWA

For forums sites go to Forum.BuradaBiliyorum.Com
If you want to read more anime-manga articles, you can visit our anime-manga category.