News
#Vivek Ramaswamy regrets taking the Covid vaccine. His wife, a surgeon, does not.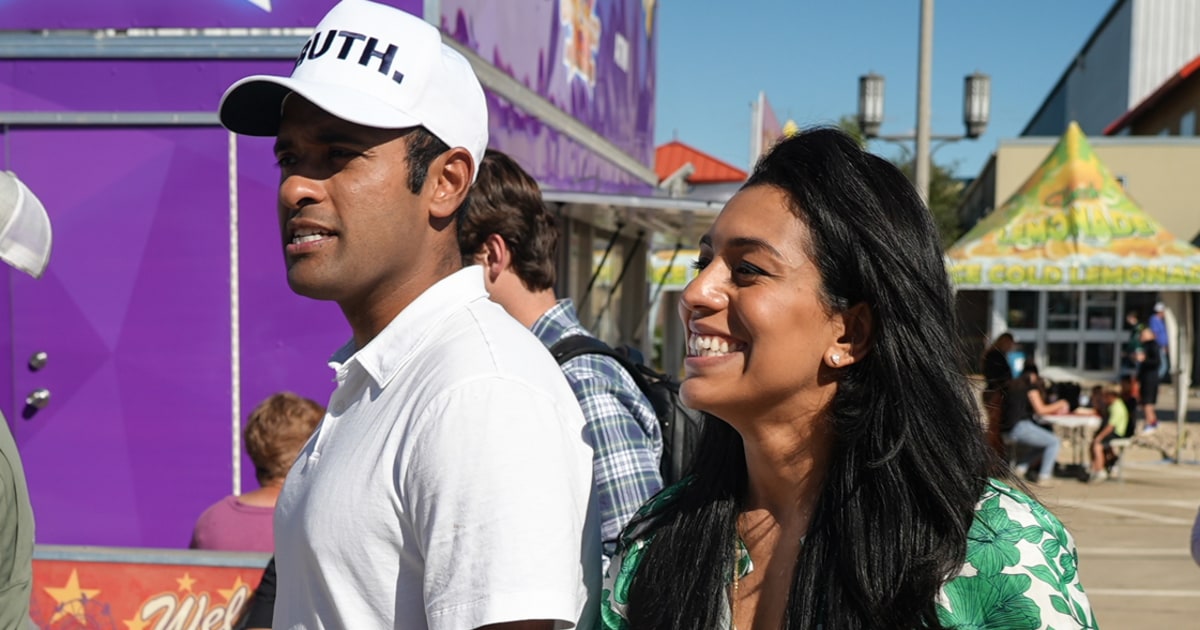 SPENCER, Iowa — Vivek Ramaswamy said he regrets taking the two doses of the Covid-19 vaccine he's received. He also said at a recent campaign stop that he and his wife, surgeon Apoorva Ramaswamy, "disagree on things sometimes," and that's OK.
One of those things is their feelings about the Covid-19 vaccine, Apoorva Ramaswamy told NBC News in an interview.
Dr. Ramaswamy, who is a laryngologist at Ohio State University, said she has no regrets about taking the jabs to protect against Covid, putting her decision in terms of her responsibility to the patients she sees. 
"For my young, healthy husband, that's a different decision than for me when I am taking care of patients who are cancer survivors, and they trust me to be in their airway every day," Ramaswamy said Sunday at the Clay County Fair. "It's a very different discussion. And I think giving people that autonomy is the most important part."
"I'm an airway surgeon," she continued, adding, "At that time, I think I had to do what I had to do."
In contrast, her husband said on the All-In podcast in July that he regrets receiving two doses of the vaccine. "Had I had the facts that I do now, as a young, thankfully healthy male, I would not have chosen to get vaccinated," Vivek Ramaswamy said.
In the interview, Apoorva Ramaswamy said patient autonomy is at the heart of her philosophy as a health care provider. "The most important thing for me as a surgeon, when I think about recommending things to my patients is their autonomy," she said. "This is what we know about this … this is what I think are the benefits. And these are what we know are the risks, and this is what we don't know."
At almost every campaign stop, Vivek Ramaswamy says the U.S. government "lied to us about what we knew about those vaccines before they were mandated." He has also called out Dr. Anthony Fauci, the former National Institute of Allergy and Infectious Diseases director who has become a boogeyman on the right over his decisions as a top medical adviser to the Trump and Biden administrations during the pandemic.
Ramaswamy spoke about his family's ability to disagree during a voter interaction at a campaign stop in Lancaster, New Hampshire, earlier this month. Speaking about political disagreements, he said, "My wife and I disagree on things sometimes too, and that's the beauty of this country."  
Apoorva Ramaswamy says that while she and her husband disagree on some issues, they're aligned on what matters.  
"About the important things, we're on the same page," she said.
If you liked the article, do not forget to share it with your friends. Follow us on Google News too, click on the star and choose us from your favorites.
For forums sites go to Forum.BuradaBiliyorum.Com
If you want to read more News articles, you can visit our News category.