Technology
#This tiny robot is supposed to stop you from revenge texting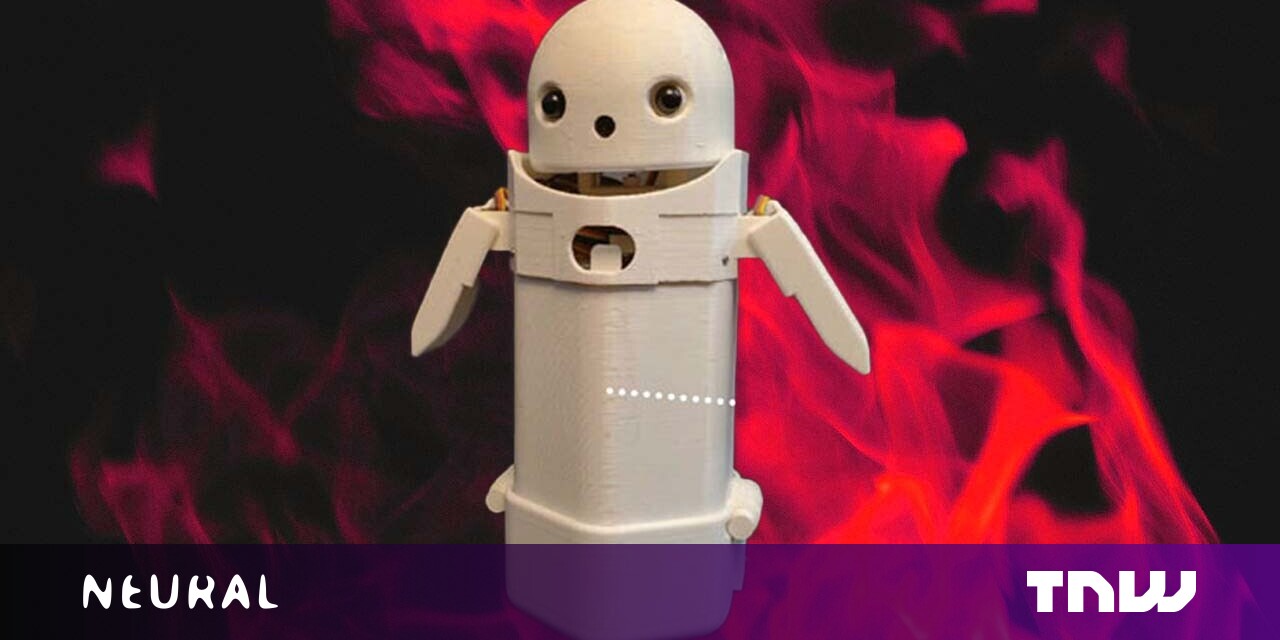 "This tiny robot is supposed to stop you from revenge texting"
It isn't every day you stumble across
the weirdest robot ever.
But if you can guess this little machine's function just by looking at it, you've officially won the internet for today:
No, it doesn't vibrate. But you're close. The researchers call it "OMOY: A Handheld Robotic Gadget that Shifts its Weight to Express Emotions and Intentions."
Apparently, its purpose is to read your texts aloud and calm you down when you get upset. It does this by moving a 250g weight around inside its torso area.

The researchers, a team from the University of Tsukuba, claim the physical sensation of feeling a weight shift inside the robot adds gravitas to what it says.
Per their recently-published paper:
This paper discusses the use of a handheld social robot deployed as a mediator in text messaging between humans.

The robot is equipped with a movable weight inside its body. By controlling the movement of the internal weight during the time when the robot speaks out messages received from a human sender, we hypothesize that the psychological state of a receiver who holds the robot can be affected (for example, he/she will listen to the messages more seriously).
So, the big idea here is that the robot reads your text messages aloud and then offers an opinion on how you should feel about the message. All while moving a weight around inside its body.
That might not strike you as the be-all-end-all cure for social toxicity, but the researchers claim it reduces anger and revenge texting:
Results showed that introducing weight shifts together with the robot speech suppressed on average 23% of the user's anger. However, only 3.5% of the anger was suppressed when the weight shifts were not applied. Additionally, in cases where the robot showed empathy to the user in words with weight shifts, the user's revenge urge was successfully reduced by 22%. There was almost no effect confirmed when the weight shifts were not applied.
We could get into the details concerning how the team conducted the study wherein they arrived at these results, but the gist of it is that they asked people how they felt after holding a wiggly robot and pretending to hear angry texts.
According to the study participants, holding the robot while hearing negative texts made them feel less angry.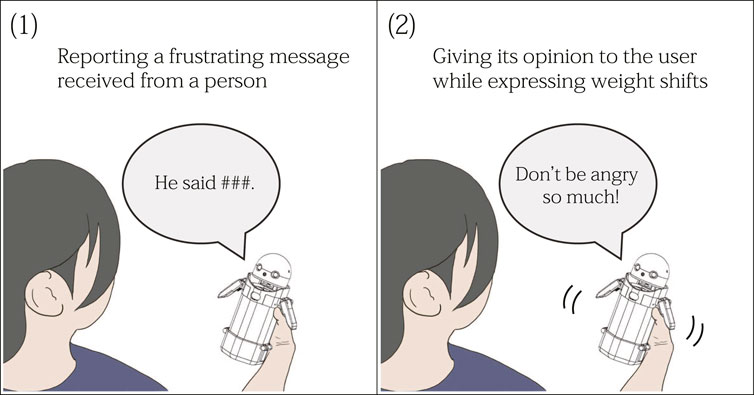 That actually makes a lot of sense. We're guessing that, instead of anger, they just felt really weird about taking advice from an undulating, 3D-printed phallus.
If you liked the article, do not forget to share it with your friends. Follow us on Google News too, click on the star and choose us from your favorites.
For forums sites go to Forum.BuradaBiliyorum.Com
If you want to read more like this article, you can visit our Technology category.