Social Media
#The 9 Best Superhero TV Shows From the 20th Century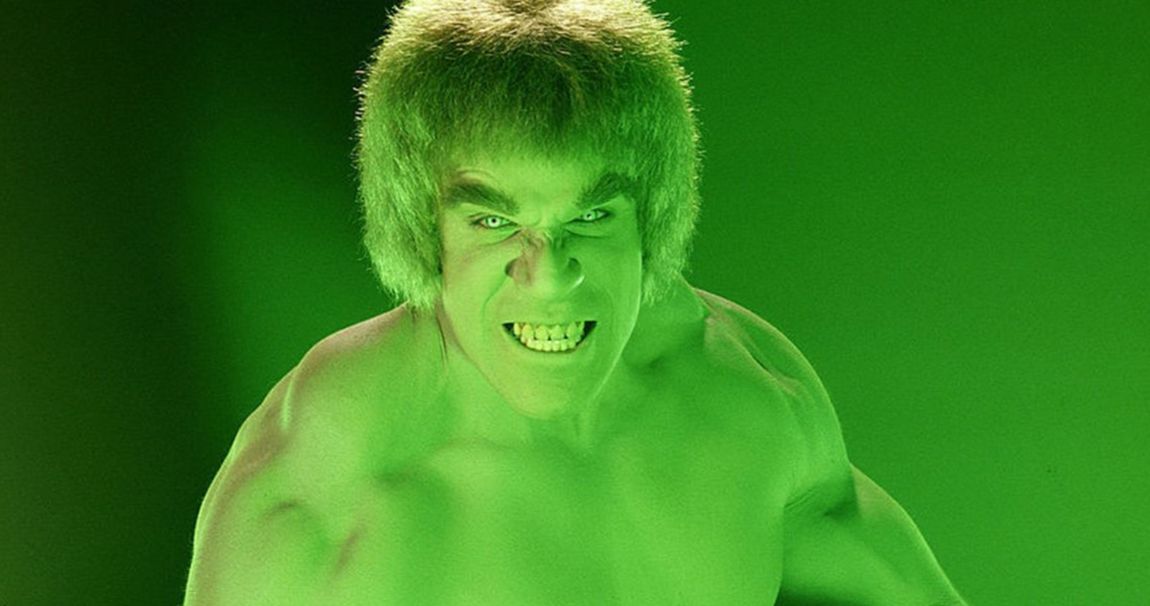 "#The 9 Best Superhero TV Shows From the 20th Century"
Superheroes have truly taken the world by storm with countless television and film adaptations propelling these beloved characters to further glory. Between the astronomical success of the Marvel Cinematic Universe on both the big and small screens, and the DC Extended Universe's crusade to build their own lasting franchise empire, audiences across the world want anything and everything to do with superheroes. While in recent years these phenomenal warriors found life predominantly on the silver screen, that wasn't always the case.
Superheroes have been entertaining fans from the comfort of their homes
since the 1950s
, introducing the masses to iconic and beloved characters. The twentieth century brought forth some of the most exciting and memorable superheroes in adaptations that continue to garner admiration and affection. From Adam West's campy portrayal of the masked crusader to a butt-kicking female cyborg, television became home to famous comic faces. Let's take a look at the nine best superhero TV shows from the 20th century.
9

The Green Hornet
Starring Van Williams as the titular character and martial arts legend Bruce Lee as Kato, The Green Hornet premiered in 1966 and is based on the crime-fighting superhero that was created by George W. Trendle and Fran Striker. The show follows bachelor and media mogul Britt Reid, a newspaper publisher by day and masked vigilante by night who is aided by his martial arts expert partner Kato. The Green Hornet introduced American television audiences to Bruce Lee and became the first popular American show presenting Asian-style martial arts. When Lee was cast, he moved so fast that his movements could not be caught on film, so he had to go slow during the action sequences. Despite only lasting a season, The Green Hornet was a stepping stone for Lee's impressive show business career and has since gone on to become a cult favorite.
Related: Here Are the Toughest Female Superheroes, Ranked
8

Adventures of Superman
Perhaps the first most widely recognized and well-known version of Superman in Hollywood, Adventures of Superman is a groundbreaking series that was also undeniably the first successful superhero television show. Starring George Reeves as the iconic title character, the series ran for six seasons from 1952 to 1958 and featured the humble hero as he protects Lois Lane and Jimmy Olsen from perilous situations in Metropolis. It is a pioneer in the superhero TV genre and the character went on to establish the major conventions of the archetype that would forever be implemented: a codename, remarkable superpowers and an altruistic mission. There was a planned revival of Adventures of Superman in 1959, but the plans fell through with the tragic death of lead George Reeves.


7

The Six Million Dollar Man
After becoming severely injured during a NASA test flight accident, former astronaut and USAF Colonel Steve Austin is rebuilt with nuclear-powered bionic limbs and implants, becoming a secret intelligence agent as a result in The Six Million Dollar Man. Lee Majors stars in the titular role that is based on the Martin Caidin novel Cyborg and became a pop culture icon for his portrayal. With the help of his boss Oscar Goldman, Steve Austin is sent on a colorful myriad of missions, using his superhuman speed, strength and vision for good. The Six Million Dollar Man ran for five successful seasons from 1973 to 1978 and led to three television movies. The series was also an international hit and was screened in over 70 countries, cementing its legacy as a classic superhero show.


6

The Incredible Hulk
Based on the Marvel Comics character, 1977's The Incredible Hulk centers on a fugitive scientist with the bizarre curse of transforming into a powerful green monster when under extreme emotional duress. Bill Bixby stars as Dr. David Bruce Banner, with Lou Ferrigno memorably taking on the role of the Hulk. David travels far and wide in search of a cure to his strange condition, helping those in need despite his violent alter ego. Creator Kenneth Johnson widely ignored much of the Hulk's comic book background in favor of making him more acceptable and believable to audiences. Stan Lee himself praised the direction and tone of the show, having said, "He took a comic book character and made him somewhat plausible. Women liked it and men liked it and teenagers liked it […] It was beautifully done. He changed it quite a bit from the comic book, but every change he made, made sense."


5

Batman
Television legend Adam West donned the iconic batsuit when he took on the role of the vigilante superhero for the 1966 TV show Batman. Featuring Burt Ward as his faithful sidekick Robin, the series follows the dynamic crime fighting duo as they defend Gotham City from a slew of diabolical archvillains. Known for its unintentionally humorous delivery and camp style, Batman didn't take itself too seriously and was an amusing and fun ride for viewers. With its silly fight sequences, hilarious comic book font title cards ("Bam!" "Pow!"), and simplistic morality, the '60s series was truly monumental. The hit show ran for three seasons as well as a 1966 companion feature film, and undeniably served as the world's official introduction to the beloved DC superhero.
Related: Every Actor Who Played Batman, Ranked
4

The Bionic Woman
A spin-off of the mega hit science fiction series The Six Million Dollar Man, 1976's The Bionic Woman sees Lindsay Wagner revive her famous character Jaime Sommers as she becomes the first female cyborg. After being critically injured during a skiing accident, Sommers receives bionic surgical implants similar to those of Steve Austin, and is assigned to spy missions of her own. Though the show only ran for three seasons, it gained worldwide popularity, and Wagner earned an Emmy Award in 1977 for Outstanding Lead Actress in a Drama Series; interestingly, it was women who brought superheroes their first mainstream awards, with Wagner and, two years later, Carolyn Fields in The Incredible Hulk leading the way. The Bionic Woman was light-hearted and fun like its companion show, and included exciting action and plenty of butt-kicking. Wagner would return to the role alongside Lee Majors for made-for-television movies in 1987, 1989 and 1994, and the series was revived for a short-lived 2007 reboot.


3

Mighty Morphin' Power Rangers
The 1990s pop culture phenomenon Mighty Morphin' Power Rangers centers on a group of teenagers with superpowers who are recruited by the wise sage Zordon to become Power Rangers. The group is given the ability to morph into powerful, colorful figures and battle it out against evil foes like the malevolent witch Rita Repulsa and later Lord Zedd and hordes of nefarious monsters. The series featured a gifted young cast including Amy Jo Johnson, Austin St. John, and Walter Emmanuel Jones who helped catapult the show to fame in the '90s. Due to the action-oriented nature of the show, creators wanted lead actors who had background in physically intensive activities; Johnson was a former competitive gymnast, St. John a black belt in Taekwondo, and Jones a dancer. Mighty Morphin Power Rangers spawned countless merchandise, feature and reboot films, and a companion TV series. They're even going to fight Godzilla in a new comic book.


2

Lois & Clark: The New Adventures of Superman
ABC's 1993 superhero series Lois & Clark: The New Adventures of Superman loosely follows the modern origin of the character, and focuses both on the relationship between Lois and Clark and the many adventures of his alter-ego, Superman. Starring Dean Cain and Teri Hatcher as the beloved comic couple, the series chronicles Clark's efforts against famous foes like Lex Luther, The Prankster, and Metallo. Lois & Clark: The New Adventures of Superman was a fresh and innovative superhero series, one which focused on romance, sensuality, and relationships more than nearly any other, but was also fun and playful, making it a worthy entry for the Superman legacy.
1

Wonder Woman
Before audiences were taken with Gal Gadot's explosive performance as the lasso-wielding warrior princess, the world's original Wonder Woman was Lynda Carter. The actress once stated that when she won the role of the epic superhero, she had only $25 in the bank, but this hit changed all that. The 1976 series focuses on Diana Prince's fight for justice during World War II, and then later in the 1970s when the title changed to The New Adventures of Wonder Woman. Carter's portrayal of the character heavily influenced the Wonder Woman comics, as the star came up with the ballerina-style spinning transformation that was incorporated into the comics. The series ran for three seasons, during which Carter's passionate performance was lauded by critics and endeared her to fans. She even appeared in a cameo as Asteria in the blockbuster hit Wonder Woman 1984. Everything about this early iteration of Wonder Woman is truly iconic, and it is undoubtedly one of the best superhero TV shows to ever grace the small screen.

Explained: Why Superhero Movies Are So Popular
Superhero cinema has a lot to offer, thanks to the development of meticulously interconnected universes.
Read Next
About The Author
If you liked the article, do not forget to share it with your friends. Follow us on Google News too, click on the star and choose us from your favorites.
For forums sites go to Forum.BuradaBiliyorum.Com
If you want to read more Like this articles, you can visit our Social Media category.