Anime || Manga
#Project Anima Unveils Key Visual And Website for Sakugan TV Anime Set For Fall 2021 Premiere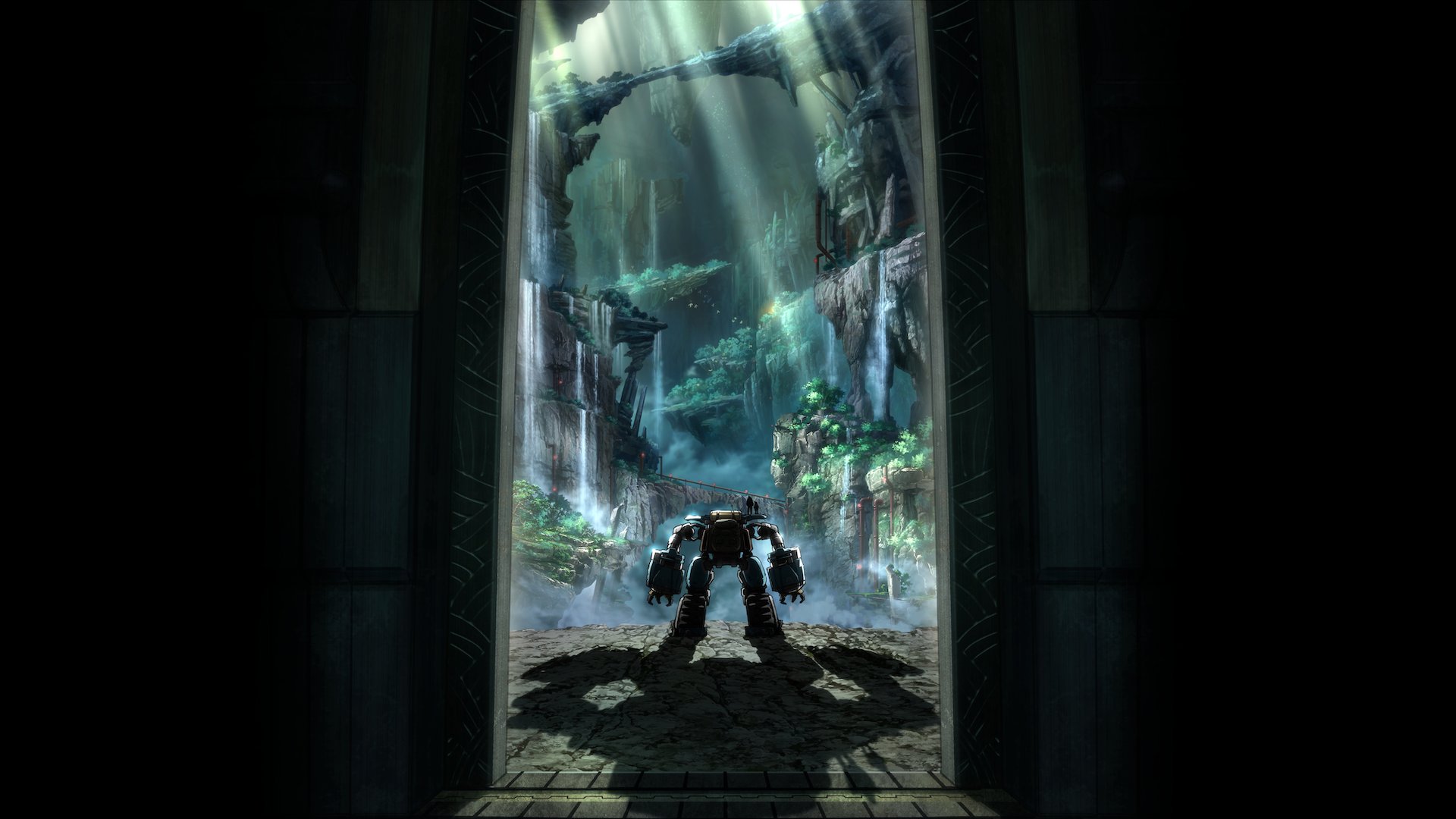 "#Project Anima Unveils Key Visual And Website for Sakugan TV Anime Set For Fall 2021 Premiere"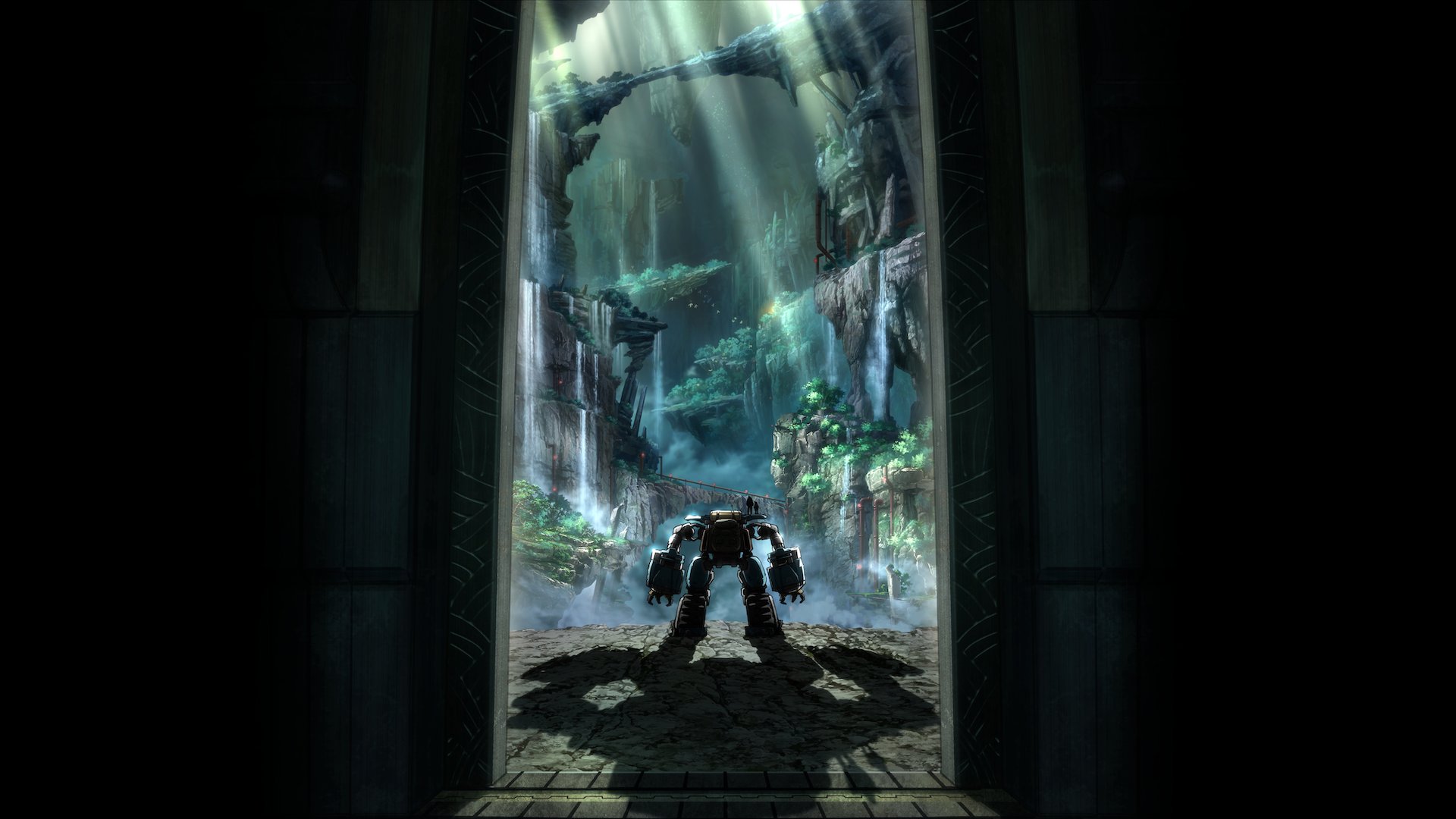 The official social media channels for Project ANIMA, an animation initiative launched in 2017 by DeNA, Nippon Cultural Broadcasting, Sotsu, and MBS to jointly produce an original TV anime that reflects the spirit of the coming decade, has announced the launch of the official website and social media presence for the latest work under the project's banner in Sakugan. The series is described below:
One day in the distant future. Humans live shoulder to shoulder in "colonies" separated by rock. Outside the colonies, a dangerous undeveloped area called "the Labyrinth" is expanding. Those who risk their lives to develop "the Labyrinth", who mark out the undeveloped areas, are known as "Markers".A young girl, Memempu, who wants to be a Marker one day, and a man, Gagumber, who used to be one.This mismatched father and daughter now take on the Labyrinth! "If there's no path, dig one!"
The Sakugan TV anime was first announced in 2019 as one of the pilot works under Project ANIMA and will be helmed by anime studio Satelight under the "SF / Robot Anime Category" of the production initiative after being selected from hundreds of submitted entries, with staff confirmed below:
Director / series composition:
Junichi Wada
Scriptwriters:
Shingo Nagai, Mariko Mochizuki, Toshizo Nemoto
Character drafting:
Yuji Iwahara
Concept design:
Kazuma Koda
Monster concept design:
Shoji Kawamori
Mecha design:
Brunet Stanislas (Studio No Border)
Sound Director:
Eriko Kimura
Music:
Tatsuya Kato
Animated character design:
Shunpei Mochizuki
Kaiju mechanical design:
Hiroyuki Taiga
Prop design:
Takahiro Ishimoto
Kenichi Morioka
Art setting:
Ryu Sakamoto (BIC · STUDIO)
Art director:
Minoru Oonishi (BIC · STUDIO)
Color design:
Miho Hasegawa (Hiyori)
Cinematographer:
Tsuyoshi Shimura (T2 studio)
Assistant director:
Tenpei Mishio
Editing:
Shuji Matsumoto
3DCG Director:
Hiroyuki Goto
2D Works:
Noriko Nakamura
Sound producer:
Tohokushinsha
Music producer:
Lantis
Animation producer:
SATELIGHT
Drafting:
Inui Nekotarou
"Sakugan Labyrinth Marker"
(EVERYSTAR)
Original work:
Colony Congress
The Sakugan TV anime's cast will also reflect the aims of Project ANIMA to nurture new talent not just on the animation and story front, but on the voice actor ftront as well, with 2019 audition contest winner Kanon Amane making her TV anime debut in the role of Memempu and joining veteran voice actress Kana Hanazawa, who will be playing the role of Zackletu, with Hiroki Touchi and Toshiyuki Toyonaga playing the roles of Gagumber and Yuri, respectively.
Finally, Project ANIMA will hold a livestream event on January 19th 2021 to reveal more details about Sakugan as well as introduce key members of the staff and cast, along with introducing the opening and ending theme performers Masaaki Endo and MindaRyn, respectively. The event will be streamed worldwide via Project ANIMA's YouTube and Periscope channels.

SOURCE: SAKUGAN Anime Official Site
If you liked the article, do not forget to share it with your friends. Follow us on Google News too, click on the star and choose us from your favorites.
For forums sites go to Forum.BuradaBiliyorum.Com
If you want to read more anime-manga articles, you can visit our anime-manga category.