Social Media
#James Corden Will Leave The Late Late Show in 2023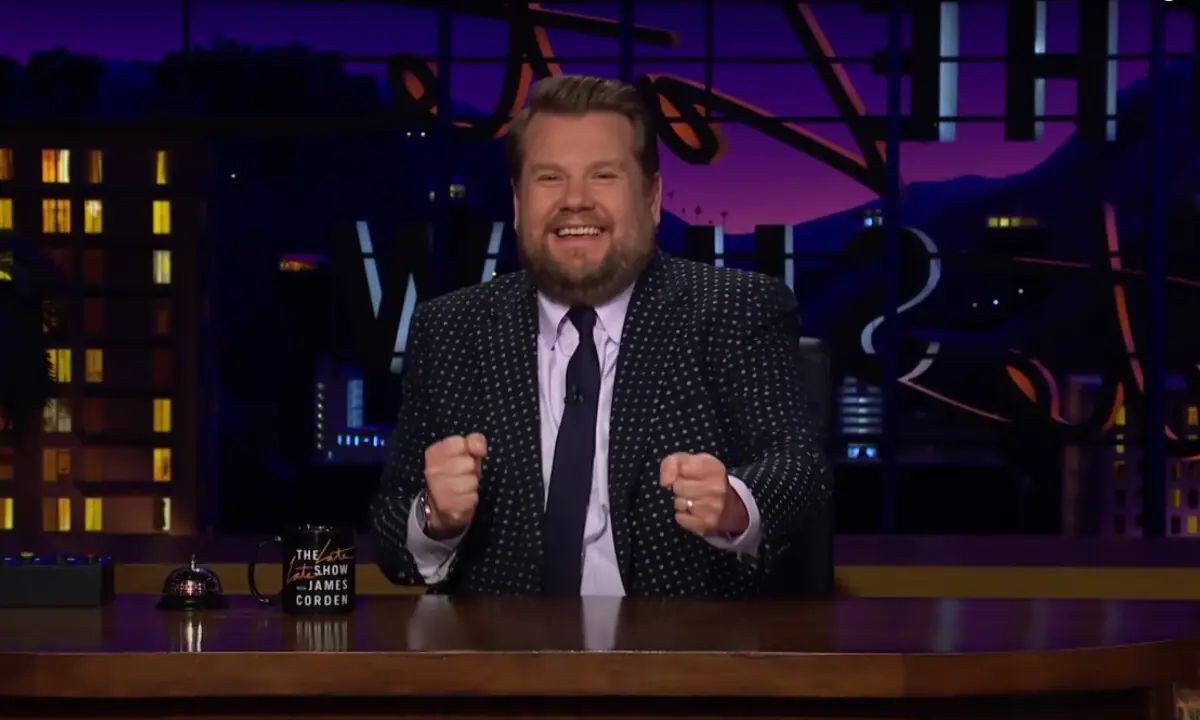 "James Corden Will Leave The Late Late Show in 2023"
After eight and a half years, James Corden will leave
The Late Late Show
in 2023. The British actor took over the role on CBS in 2015, but as reported by Deadline, Corden has now added a final one-year extension to his contract that will see him through to summer 2023, when he will then depart as host. Despite being a surprise choice when he was first handed the role, the Marmite star managed to bring new life to the late-night talk show, introducing new segments such as Carpool Karaoke and Crosswalk Musical, which turned out to be loved and loathed in equal measure.
There is no doubt that Corden has brought a lot of attention to the show, with some of his Carpool Karaoke clips featuring stars such as Adele, Ariana Grande and Billie Eilish, racking up hundreds of millions of views on YouTube. Speaking to
Deadline
, Corden said:
"It's been it's a really hard decision to leave because I'm so immensely proud of the show. I'm thrilled to be extending [for a year]. I always thought I'd do it for five years and then leave and then I stayed on. I've really been thinking about it for a long time, thinking whether there might be one more adventure. My bosses here at CBS have been incredibly supportive and extraordinarily patient with me while I made this decision."
Related: The Best Late Night Talk Shows (in America) of All Time, Ranked

CBS Will Have to Start Hunt for Replacement Over Next 12 Months
While Corden has been deliberating several contract options, CBS bosses were eager to keep the star on board the show for as long as possible. CBS President and CEO George Cheeks offered Corden a three-year, two-year and one-year deal, and it is clear that the network would have liked to hold onto him longer. Speaking after the announcement, Cheeks said:
"In my two years at CBS, I've had the privilege to see James' creative genius up close and experience his valuable partnership with CBS, both as a performer and a producer. We wish he could stay longer, but we are very proud he made CBS his American home and that this partnership will extend one more season on The Late Late Show."
Following the recent departure of Conan O'Brien, and the possible departure of Jimmy Kimmel soon, the world of late-night talk shows is going through several changes, and Corden is now going to be the next one to be moving on. Where exactly his future takes him, though, is something that he says he doesn't yet know the answer to.


"It's something we think about and we talk about a lot but we haven't really made a decision on that yet. That's the life side of things which we'll figure out," he said. "I love living here. I love everything it's given. My family and I have never taken this incredible adventure for granted. Every day I drive down Sunset to work and I just think I'm from High Wycombe."
He went on:
"I'll miss the adrenaline of thinking 'Next week I'm going to jump out of a plane with Tom Cruise or in two weeks' time, we're going to drive around the White House in a car with Michelle Obama or sing Penny Lane with Paul McCartney driving down Penny Lane. All of my greatest ambitions for what it what [the show] could be, it's absolutely surpassed all of them," he added. "My intention is to try and go out in exactly the same way we came in, which is just going out with a with a bang."
James Corden Finally Answers to All Those Ellen Replacement Rumors
Read Next
About The Author
If you liked the article, do not forget to share it with your friends. Follow us on Google News too, click on the star and choose us from your favorites.
For forums sites go to Forum.BuradaBiliyorum.Com
If you want to read more Like this articles, you can visit our Social Media category.