Social Media
#Why the Secretly Filmed Prequel to Ti West's X is a Brilliant Idea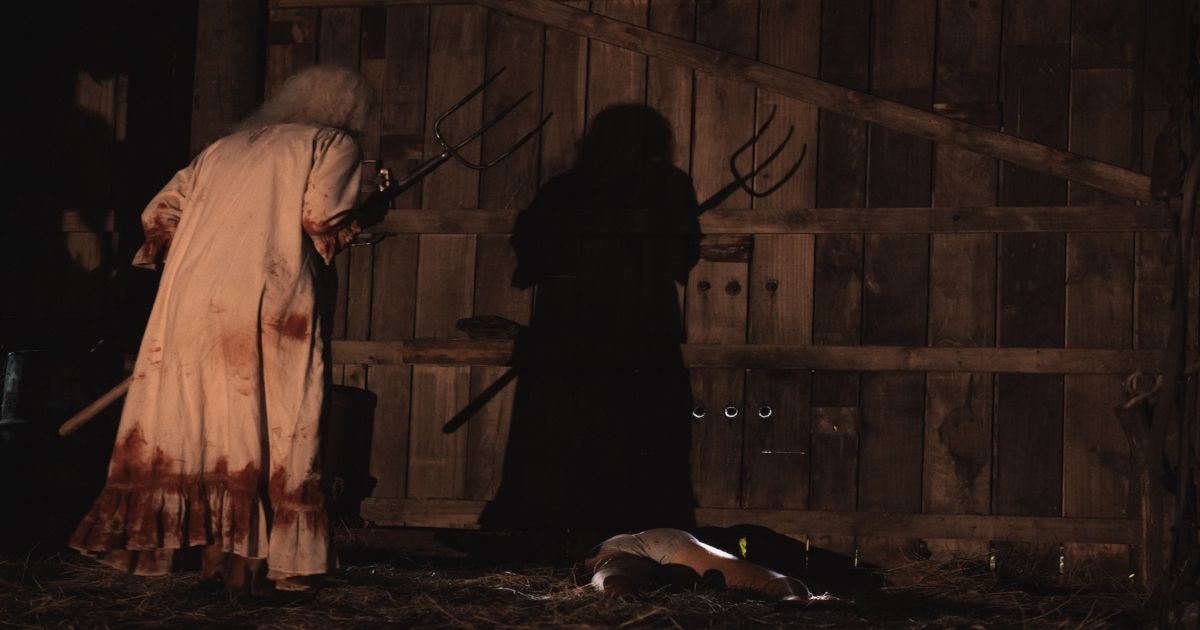 "Why the Secretly Filmed Prequel to Ti West's X is a Brilliant Idea"
X
was one of the first A24 movies to hit screens in 2022 and takes viewers on a wild ride of suspense and violence at a rural Texas farmhouse. In true
Ti West
fashion, the movie is built around a clever and fresh plot twist that makes each watch even more thrilling. Mia Goth, Jenna Ortega, and Brittany Snow give standout performances amongst the cast of strong actors, creating a memorable and unique experience for fans of A24 horror movies.
While
X
was certainly a small success (
grossing over $14 million
at the box office on a sparse $1 million budget), the story of Pearl and Howard is far from over. West is giving audiences another chance to experience the horror with
Pearl
, a prequel the director secretly filmed around the
X
shoot, that provides backstory to the murderous elderly couple and how they started their reign of lust-fueled terror.
Let's take a look at why Pearl, the prequel to Ti West's X, is a brilliant idea and the perfect way to continue the story.

Pearl Has More Mia Goth
One of the best parts of X was undoubtedly Mia Goth's performance as both Maxine and Pearl; Maxine is a member of the adult film crew who rents out a farmhouse owned by Pearl, a disturbed elderly woman, and her intimidating husband. Over the course of the film, the old couple will terrorize the crew in increasingly weird ways. Goth's captivating screen presence and ability to convey both a natural terror and detached menace is unmatched in the film. In Pearl, we'll get to see Goth in all her glory as she takes on the title role. The characters of Maxine and Pearl may seem to be polar opposites on the surface, but Goth brings a sense of nuance and depth to both characters that is simply captivating to watch.


Related: Ti West's X: How it Honors Horror's Past and Paves the Way For its Future
Goth's no stranger to the horror genre, having starred in A Cure for Wellness and the 2018 remake of Suspiria, but X really showed off her range. Choosing to shoot Pearl alongside X and bringing Goth back to continue the story is a bold move from West, but one that is needed to maintain the same level of intensity from the first film.
X and Pearl Are Simultaneously Filmed Standalone Films
At the release of X, there was no indication that a prequel was in the works. It wasn't until after the film's success that West announced he had secretly been planning the prequel Pearl alongside the production of X.
In an interview with IndieWire, West shared that once filming on X wrapped, the team immediately started filming Pearl. West divulged the experience by explaining how he "came out of quarantine, and was like, 'We're already building all of this stuff, it's COVID, and we're on the one place on Earth where it's safe to make a movie … We should make two movies!'" Beyond simple continuity, this allowed West to focus on each film as its own entity without worrying about what the other was doing. Having a prequel that can stand alone is unique and allows viewers to watch either film (in either order) without being confused.


West also explained to IndieWire that a sequel to X is in the works and "will be about how home video has affected people," which is perfectly appropriate considering how much of X is about cinema and filmmaking itself. Creating a trilogy from the story of Pearl is not only an intriguing idea but gives audiences the ability to see this story unfold over decades and generations while it chronicles changes in cinema itself.
The History and Future of Horror Combined
The original X was a brilliant example of how to take a classic horror concept and breathe new life into it. The numerous nods to iconic films like The Texas Chainsaw Massacre and Psycho, while also adding in its own unique twists, made for a truly one-of-a-kind experience.
Related: X Review: Ti West Dissects Horror in This A24 Masterpiece


With the future release of Pearl, West is able to take the story in a new direction while still maintaining the tone that made X so special. Much of the brilliance of creating a prequel to X will be building on some of its messages regarding ageism, sexual liberation, and vitality, and experiencing these issues through different decades. Pearl will surely tackle the genesis of many of these issues in X and flesh out its characters, enriching an already great film.
It will be interesting to see how West continues to explore these themes in not only present-day with a sequel (taking place years after X, when Goth's character Maxine will presumably be as old as Pearl in that film), but also 1919 when Pearl (and cinema itself) is young and vibrant.

Ti West Knows How to Create Relatable Characters

One thing that made X stand out from other horror films is the group of likable characters. In a genre that is so often reliant on kill counts and jump scares, West took the time to develop real and relatable human relationships. In fact, the real violence in X doesn't even start until practically halfway through the film.
It's easy to feel invested in the characters of X, which is a crucial element of any good film. Though Maxine shined as the protagonist, the supporting cast was just as important in making the film work. Ortega, who is quickly securing her spot in the horror genre as a scream queen, brought a sense of levity and innocence to the film, while Kid Cudi brought a humorous but sincere edge to the group.
In Pearl, audiences will get to see even more of Goth's range as she (presumably) solely portrays a character with different motivations and a completely different backstory. Set roughly 50 years before X, there will be a new set of characters for viewers to fall in love with, and exploring Pearl's actions and mindset will automatically make X even more interesting.

With so much still unknown about the prequel, it's hard to say exactly what to expect. However, with Ti West at the helm, we can be sure that it will be a horror film unlike any other. Many have cited X as one of the scariest horror films of the decade, and with Pearl, West is sure to cement his legacy as one of the defining voices in the genre.

If you liked the article, do not forget to share it with your friends. Follow us on Google News too, click on the star and choose us from your favorites.
For forums sites go to Forum.BuradaBiliyorum.Com
If you want to read more Like this articles, you can visit our Social Media category.