Technology
#Watch a 360-degree video of Mars captured by the Perseverance Rover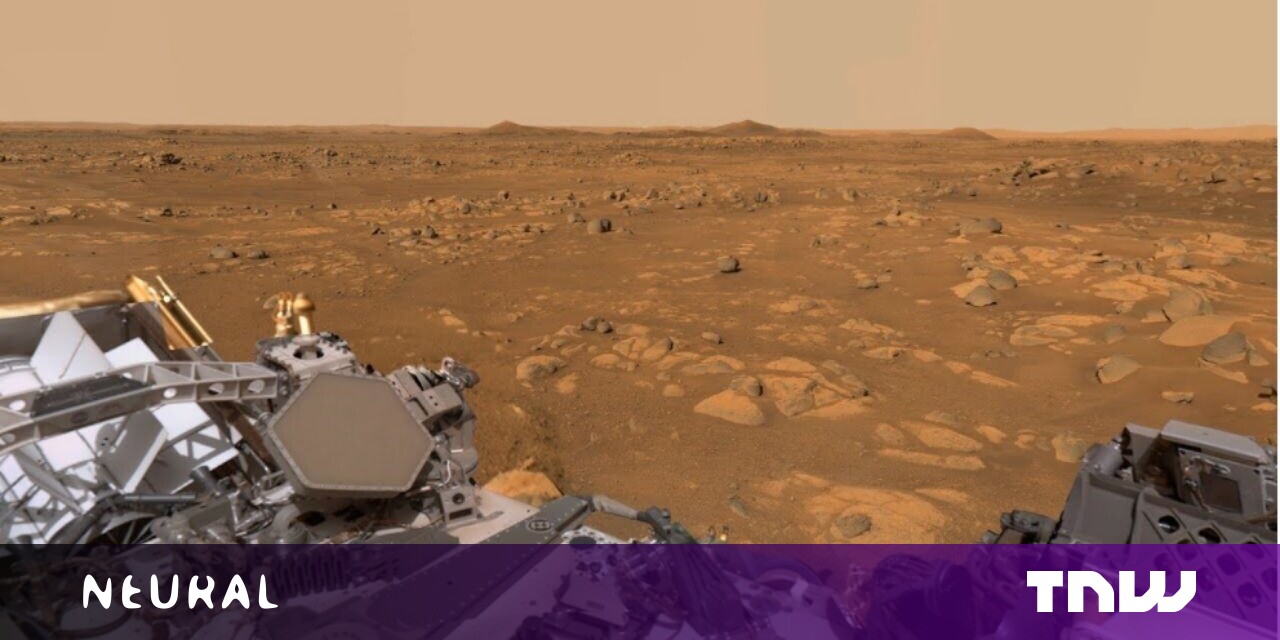 "#Watch a 360-degree video of Mars captured by the Perseverance Rover"

The Perseverance rover has beamed back a stunning collection of the sights and sounds on Mars since it touched down in February, and its latest footage is the most entrancing yet.
NASA has released an interactive 360-degree panorama of the red planet, which was captured by Perseverance's Mastcam-Z stereo imaging system.
The space agency says the 2.4-billion-pixel image is a blend of 992 separate images of the Van Zyl Overlook. The pictures were taken between April 15 and 26, while Perseverance waited for the Ingenuity helicopter to complete its first flights on Mars.
The image of Perseverance, however, was taken on an earlier date, and added to give a better impression of the scale and perspective from the rover's point of view.
NASA's also integrated an audio recording of the Martian winds, to give a fuller sensory experience of conditions on the planet.
[Read: Why entrepreneurship in emerging markets matters]
You can explore it for yourself in the video atop this article or the image below.
Navigate across the scene via the controls on the picture, by pinch-zooming in and out, or by dragging your cursor around the image.
Among the highlights that you'll find are glimpses of Ingenuity, the Wright Brothers Field where the helicopter flew, and the Jezero Crater, which scientists believe was once flooded with water.
NASA shared the panorama on the same day the agency announced that Perseverance has begun its first science campaign on Mars.
The six-wheeled rover will initially drive to a low-lying scenic overlook. It will then begin surveying geologic features in Jezero Crater.
Ultimately, NASA hopes to find signs of ancient microbial life on Mars, as well as new insights about exploring the red planet.
Greetings Humanoids! Did you know we have a newsletter all about AI? You can subscribe to it right here.
If you liked the article, do not forget to share it with your friends. Follow us on Google News too, click on the star and choose us from your favorites.
For forums sites go to Forum.BuradaBiliyorum.Com
If you want to read more like this article, you can visit our Technology category.