Social Media
#Thomas Ian Griffith Remains Proud of His Role in The Karate Kid Part III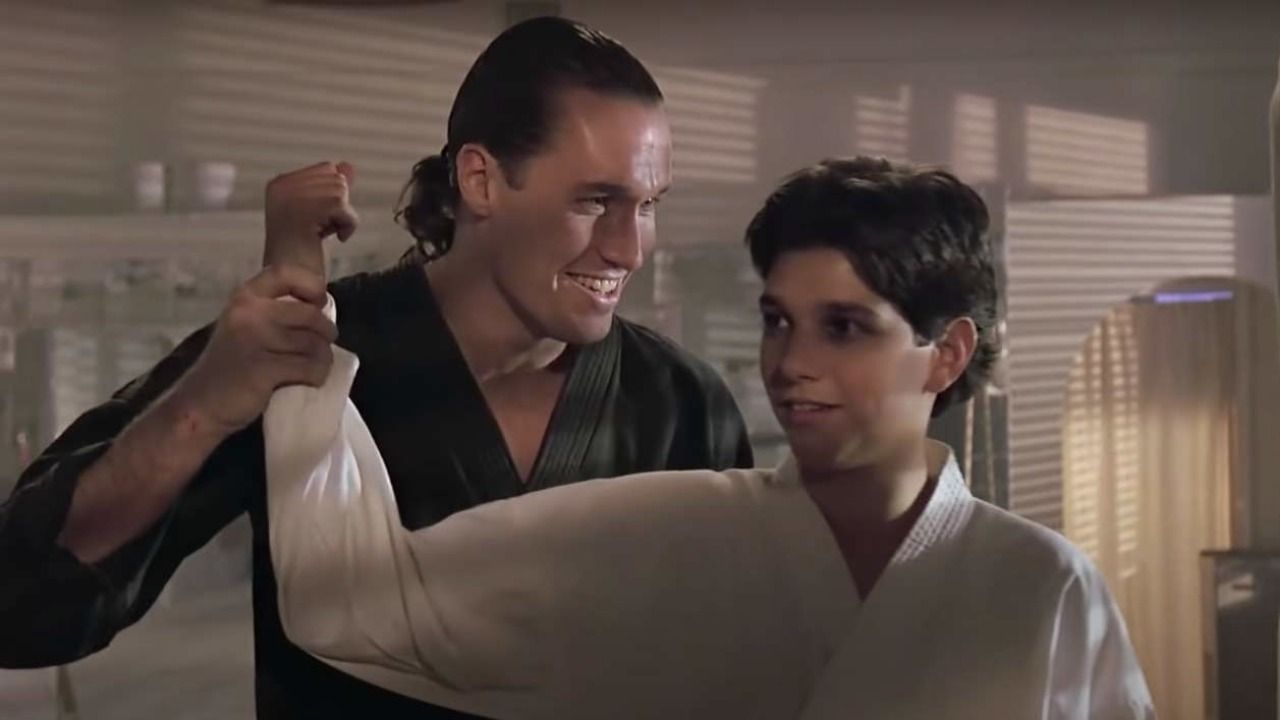 "#Thomas Ian Griffith Remains Proud of His Role in The Karate Kid Part III"
It pretty much goes without saying that
The Karate Kid Part III
is not the most popular installment of the franchise, as many fans of the series consider the sequel to be the low point of the franchise. That's not to say the movie does not have its fans with some viewers finding many things to appreciate about the movie, which was originally released in theaters in 1989. Among those seeing the brighter side of the film is actor Thomas Ian Griffith, who reprises his role from
The Karate Kid Part III
in the latest season of
Cobra Kai
.
Following his role reprisal, Griffith spoke with
The Hollywood Reporter
first taking on Terry Silver in 1989. For his part, Griffith is not quite as critical of the movie. He admits that it's not a "great film," but Griffith feels pretty satisfied with the way he played the role.
"For me, I had just come to L.A. from New York, and [the late director] John Avildsen took a chance on an unknown actor," Griffith said. "It is by no means a great film, but even to this day, I am proud of my work because I was brave enough not to hold back. Avildsen kept pushing me to go for it. And that was a risky thing to do as an actor going into a project that was already established. For me, it was a positive experience, but I didn't carry the weight of the prior films. Some of it worked and some of it didn't, but I had the balls to just go for it, which I give myself credit for."

The actor added, "I had not looked at the film for so long, but it was recently on TV and my wife said, 'We have to watch it!' And I said, 'No, we don't.' But we did, and it was like, Oh, there were dimensions and levels with that manipulative charm that I got to lock into all these years later. There were also a few things where it was like, if that is what they chose to put into the film, imagine what the outtakes were like!"

Related: Cobra Kai Creators Tease Hilary Swank's Return
"I was really on the fence about going back to the same character," Griffith also says of his Cobra Kai return. "I had reservations, but the creators [Jon Hurwitz, Josh Heald, and Hayden Schlossberg] had mapped out a path for this guy. They answered all the questions I had, like, 'Why was he the way he was? What makes him tick? What has he been doing these past 30 years?' That was all part of their explanation and so appealing. Also, we were all in on the joke of a billionaire then and now walking away from his world to go back into the karate world in the San Fernando Valley."

Thomas Ian Griffith also teases that fans will see the "next level" of Terry Silver in the fifth season of Cobra Kai. It's not yet clear when season 5 will arrive, but the season reportedly wrapped at the end of 2021, so let's hope it's not too far away. For now, fans can binge the first four seasons on Netflix.

Tobey Maguire Fans Campaign for Sam Raimi's Spider-Man 4
Could we finally see Sam Raimi's Spider-Man 4 happen with a renewed interest from fans in the unmade sequel?
Read Next
About The Author
If you liked the article, do not forget to share it with your friends. Follow us on Google News too, click on the star and choose us from your favorites.
For forums sites go to Forum.BuradaBiliyorum.Com
If you want to read more Like this articles, you can visit our Social Media category.