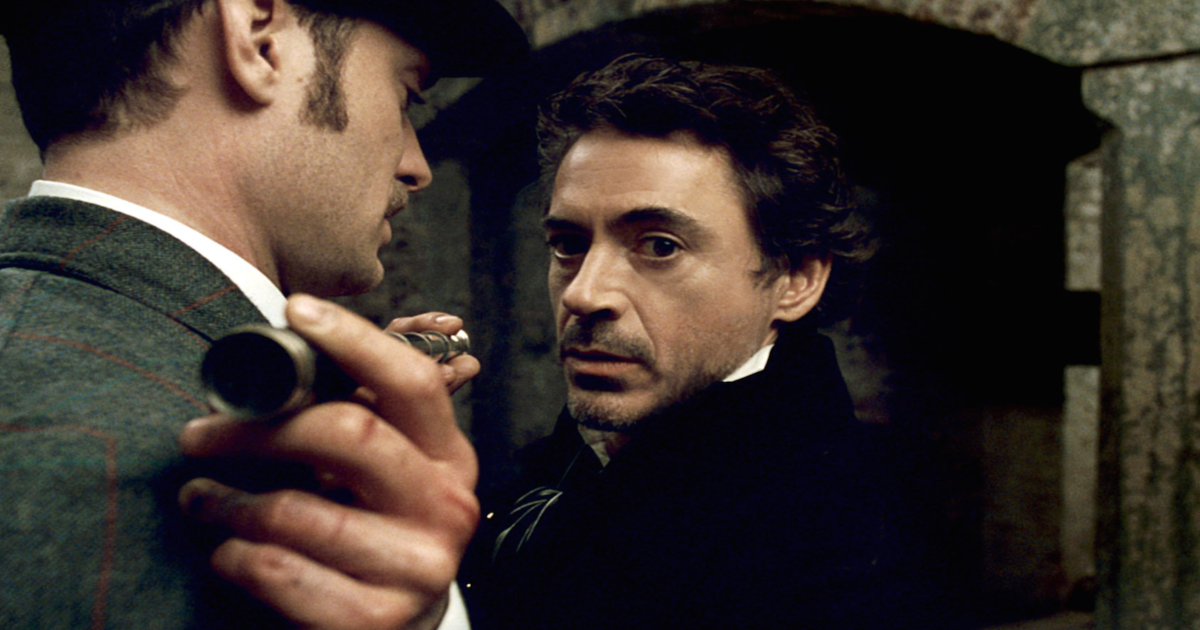 "Things We Want to See in Sherlock Holmes 3"
Robert Downey Jr. has become one of the biggest movie stars of the last decade, thanks almost entirely to his long stint as Tony Stark/Iron Man in the Marvel Cinematic Universe. Yet, the actor has appeared in surprisingly few films since the release of
Avengers: Endgame
. One Robert Downey Jr. franchise that is poised to make a comeback is that of the
Sherlock Holmes
movies. The first two entries in this series,
Sherlock Holmes
and
Sherlock Holmes: A Game of Shadows
, were released in 2009 and 2011, respectively. Development on the third installment began shortly after the release of the second film; however, Downey Jr.'s busy Marvel schedule is partially responsible for the film's continued delay.

Rocketman director Dexter Fletcher was hired to direct the third installment of the series back in 2019, replacing Guy Ritchie, who directed the first two entries. Since then, the film has seen more delays, which Fletcher attributes to the onset of the pandemic in 2020. There's also been talk of two HBO Max series that will spin off from the third film. With this film seemingly bound to happen sooner than later, here's what we're hoping to get out of Sherlock Holmes 3.

More of the Series' Signature Style
Though much of the styling of the first two films is a direct result of Ritchie's directing, there's no question that the fast-paced and uber-witty take on the iconic detective was a key element in differentiating this series from the many iterations of Holmes that exist. In the last ten years alone, actors such as Ian McKellen, Henry Cavill, Benedict Cumberbatch and more have all had the chance to put their own stamp on the character. With so many different takes of the same property existing simultaneously, it's becoming increasingly crucial for this film series to separate itself from the pack if it wants to be successful.


When asked about the style of the third film, Fletcher said that he's hoping to maintain some of the aesthetics of the first two films while also bringing his own filmmaking personality to it. He said: ""I think that's inevitable, isn't it? Whenever you have different filmmakers. I'm not gonna ignore what he did so brilliantly before. There will be an element of that, but I will also bring my own voice to it as well, and it will be something sort of different. And I suppose that's the idea of bringing in somebody new. We'll see what happens."
Related: Best Actors Who Played Sherlock Holmes, Ranked
The Return of Jared Harris
Jared Harris was introduced as Sherlock's nemesis Professor Moriarty in A Game of Shadows, and though that film was not received as well as its predecessor, that is not the fault of Harris. The actor's take on the villainous genius was arguably the best part of that film, and the chemistry he had with Downey Jr.'s Sherlock made for some truly incredible sequences. The two characters felt like the opposing sides of the same coin. It was a perfect duality, and it's exactly the kind of energy that this series needs.


Though both Sherlock and Moriarty supposedly died via a waterfall in the climax of A Game of Shadows, the film ends by revealing that Sherlock survived the fall, unbeknownst to his partner, John Watson (Jude Law). Surely if Holmes had found a way to survive, Moriarty could have as well. It would be a shame to see the character not utilized in the last chapter of this trilogy, and Harris deserves an opportunity to portray the villain in a hopefully much better film.
Rachel McAdams as Irene Adler
Another character that deserves to return in Sherlock Holmes 3 is Rachel McAdams' Irene Adler. Adler was introduced as a key part of Sherlock's life in the first film, but then she was unceremoniously killed off-screen early on in A Game of Shadows. Her death served as a gut punch to Sherlock which motivated him for much of the rest of the film, though it was immensely disappointing to see her character reduced to such a role in the second film. However, seeing as the film never actually showed her death, it is possible that Moriarty was bluffing when he told Sherlock she was dead.


If McAdams returns as Adler in the third film, hopefully the character is given more agency this time around. Instead of just being a device in the plot driven by the men around her, it would be great to see Adler take a much more active role in the story. Perhaps she was in on Moriarty's plan from the beginning? Or could she play a part in saving the two of them from their fall? Regardless of the manner in which she returns, bringing Adler back into the fold for Sherlock Holmes 3 is a must.
Related: Enola Holmes Has a Very Different Kind of Sherlock, Henry Cavill Explains Why
Back to the Mystery
Though the introduction of Moriarty in A Game of Shadows brought a great villain into this series, it also partially held the film back. That's because the plot of the film focused more so on the competitive wits of Sherlock, and the professor, rather than any specific memorable mystery. By having a Sherlock Holmes movie without any real mystery for the detective to solve, the film was missing the core that makes these stories what they are. If Sherlock Holmes 3 is going to be another great mystery based on the works of Arthur Conan Doyle, then it needs to start with having an actual mystery to its story.


There are numerous great mysteries from Doyle that could work well for the third film, but the film could also benefit from coming up with an entirely new mystery of its own. By creating an original story for the character, Fletcher and the creative team behind the film would have more freedom to take the series in whatever direction they like. Obviously it's a good idea to draw from stories as influential and long-lasting as Doyle's, but with this particular series, maintaining the spirit of the characters might be all that is necessary. They would be able to follow these iterations of the characters through to their natural conclusions, which hopefully would make for a satisfying and compelling third film.
Expansion of the Universe
With Warner Bros. and HBO Max already developing two spin-off shows set in this universe, Sherlock Holmes 3 needs to set up both of those series in some way. The report from Variety states that these two shows will center around new characters introduced in the third film. While the identities of these characters are still a mystery, it's no secret that the third film needs to thoroughly develop them if it wants to successfully launch two new shows.

Considering it has been a decade since the release of A Game of Shadows, it's easy to feel as if the potential for this film series has been squandered. It seems the new leadership at Warner Bros. Discovery is looking to fix that by reviving the third film and expanding it into its own mini-universe, thereby giving Robert Downey Jr. the unique pleasure of launching not one, but two successful interconnected franchises. That's a big gamble, though, as we've already seen attempts at new cinematic universes fail time and time again. The world of Sherlock Holmes is one that could really work with that format, with Robert Downey Jr. playing a minor recurring role in these new shows, similarly to Cavill's Sherlock in Netflix's Enola Holmes. If these shows are going to work though, the writers behind Sherlock Holmes 3 can't take the Sony approach and just throw everything together and hope it works out. They need to do the work to genuinely develop these new characters into interesting protagonists that are capable of leading their own stories.


If you liked the article, do not forget to share it with your friends. Follow us on Google News too, click on the star and choose us from your favorites.
For forums sites go to Forum.BuradaBiliyorum.Com
If you want to read more Like this articles, you can visit our Social Media category.