Social Media
#The Simpsons' Futurama Crossover Came With Some Serious Baggage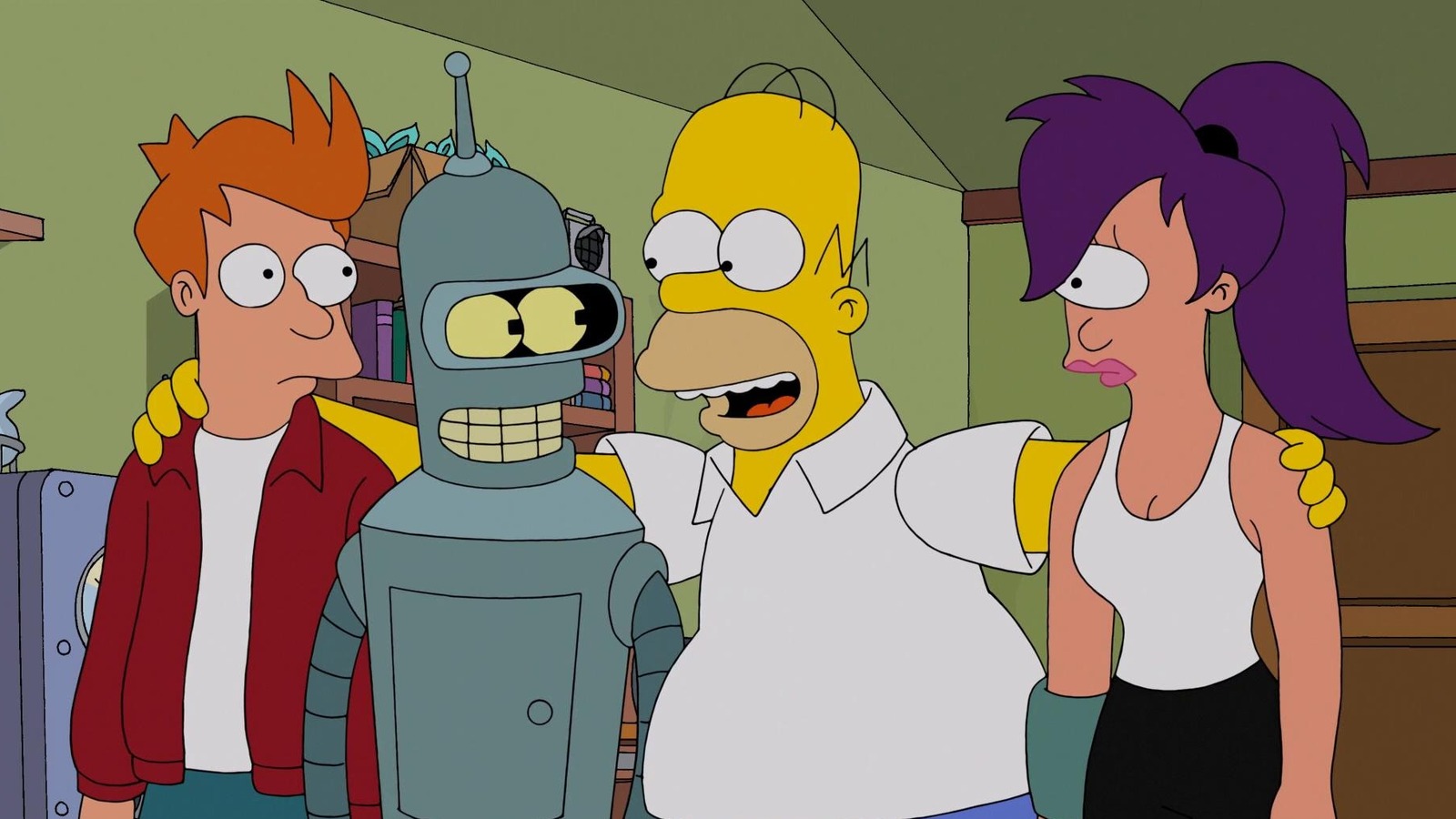 "The Simpsons' Futurama Crossover Came With Some Serious Baggage"
In a season 6 episode of "The Simpsons" entitled "A Star is Burns," Marge (Julie Kavner) proposes Springfield hosting its own film festival to make the town seem more cultured. Tasked with putting together the jury, she reaches out to Jay Sherman (Jon Lovitz), a New York based film critic, to be a special guest on it. At the time I saw this episode, I hadn't even realized I was watching a crossover. Although considering the network's disastrous handling of the show Jay came from, it's easy to see why.
Lovitz's Jay was the lead of Al Jean and Mike Reiss' hilarious, yet short-lived animated show called "The Critic," which largely featured the character as he's portrayed on "The Simpsons," albeit with some noticeable differences. For one, Jay was made yellow to fit within the world of "The Simpsons." "The Critic" also has a bit of a meaner streak when it comes to its humor. He's considerably less snarky here. It was no wonder the cult series didn't really catch on before its cancellation, given that it had hopped from ABC to Fox to Comedy Central.
It's a shame, because the two seasons it initially received contain a hysterical treasure trove of jokes for movie people. Of the "Simpsons" golden era, "A Star is Burns" is an episode that I frequently revisit for that very reason. The coupling of Hans Moleman's "Man Getting Hit by Football," followed by Barney Gumble's shockingly heartbreaking art house confession about his alcoholism is a great example of why this was one of the smartest writing teams in the business. But as it turns out, Groening was none too happy with Jay's arrival in Springfield at the time.
If you liked the article, do not forget to share it with your friends. Follow us on Google News too, click on the star and choose us from your favorites.
For forums sites go to Forum.BuradaBiliyorum.Com
If you want to read more Like this articles, you can visit our Social Media category.