Social Media
#The God Of Mischief Is Back With Even More Glorious Purpose [D23]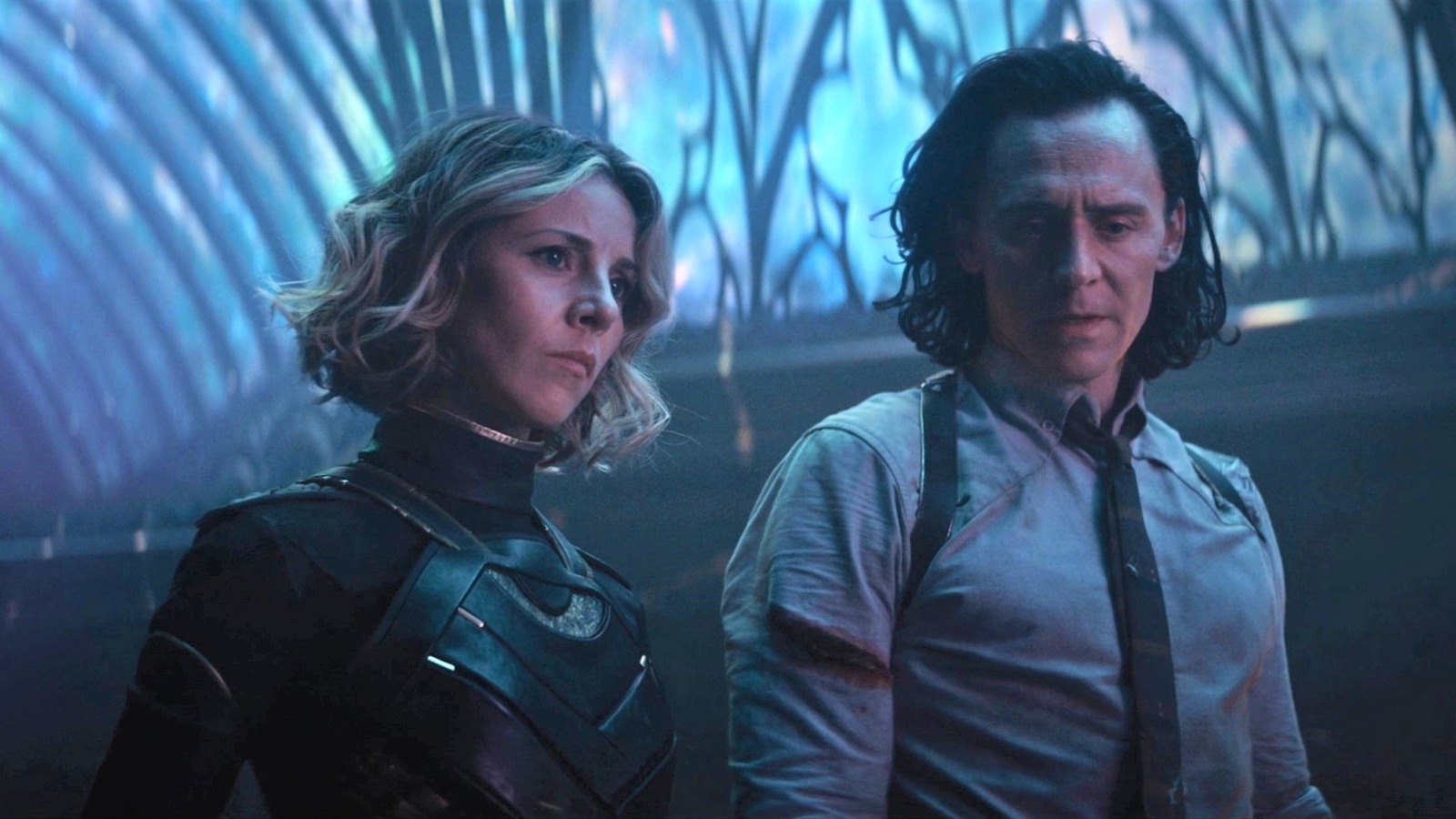 "The God Of Mischief Is Back With Even More Glorious Purpose [D23]"
/Film's Ethan Anderton reports that the "Loki" panel was kicked off with the arrival of the Gods of Mischief, Tom Hiddleston and Sophie Di Martino, their pal Mobius (Owen Wilson), and newly announced cast member, Ke Huy Quan ("Everything Everywhere All At Once". After some jokes from Quan about needing to find his way to the "Indiana Jones 5" panel, the cast and crew confirmed that the upcoming season of "Loki" will connect the entire multiverse saga — then launched into some new footage.
The preview footage finds Loki back at the TVA, reading a manual before he greets someone offscreen. In the middle of his "hello," Loki glitches: He's not supposed to be there. There are plenty more glitches to follow, as Loki fights his way down a hallway. Later, he chisels away at the walls of the TVA to reveal the big brass face of Kang the Conqueror (Jonathan Majors). In another room, he encounters Ke Huy Quan, who appears to be playing a TVA archivist. Elsewhere, we get a glimpse of an old Hollywood premiere and Sylvie listening to records in a music shop. To keep things interesting, Loki and Mobius get a fun costume change: they sport vintage tuxedoes, maybe on their way to that Hollywood premiere. Or maybe they just have more chaos to deal with, since the next scene sees Loki falling through the middle of the massive TVA building.
The footage ends with dialogue from Loki: "I don't want you to think I'm the bad guy in all this." To which Mobius tries to have his back, replying, "Who says you were?" Since it wouldn't be Marvel without a funny on-the-nose joke to cap things off, Loki replies by listing all the many folks who would deem him the villain: Miss Minutes, various Avengers, and even Mobius himself.
If you liked the article, do not forget to share it with your friends. Follow us on Google News too, click on the star and choose us from your favorites.
For forums sites go to Forum.BuradaBiliyorum.Com
If you want to read more Like this articles, you can visit our Social Media category.