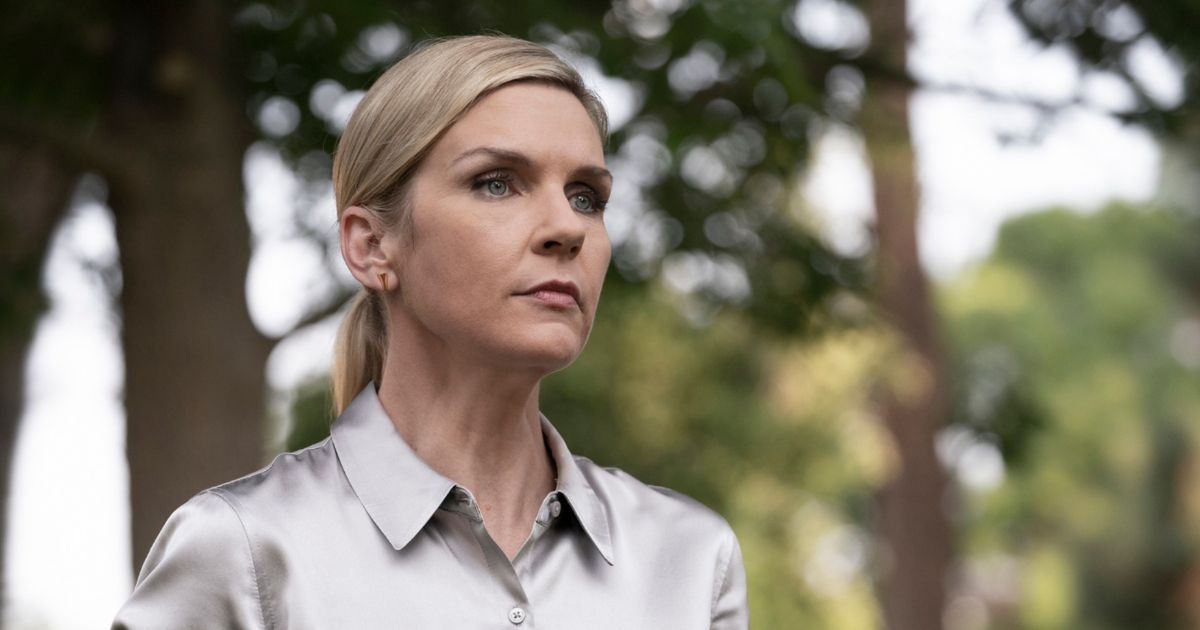 "The Best Rhea Seehorn Performances, Ranked"
Deborah Rhea Seehorn is an underrated actress. Her extensive portfolio of work includes characters in a range of genres including comedy, drama, thriller, horror, and sci-fi. One reason Rhea Seehorn's work often goes unnoticed could be because she has yet to win a major acting award, though that hardly means that her work as an actress isn't good. On the contrary, fans and her co-stars say she's grossly overlooked; she is quite the force to be reckoned with despite not being a common household name or having the sought-after Hollywood A-list actor status.



Among her many roles, Rhea Seehorn is probably best known for portraying attorney Kim Wexler in AMC's Better Call Saul drama series. This role has finally earned her a Primetime Emmy Award nomination for Outstanding Supporting Actress. Regardless of if she wins on September 12th, it's highly likely that Better Call Saul will lead to Seehorn's career flourishing even more. While we are waiting to see what will happen at next month's Emmy Awards, here are the best performances in her career so far.

8

Ridley Jones
Netflix's Ridley Jones is the fun, colorful, adventurous tale of Ridley Jones, a curious kid who learns that all the exhibits of the Museum of Natural History come to life at night. Now, Ridley must protect the museum and its secret at all costs. Rhea Seehorn plays Ida the knight, a woman of great honor, bravery, and courage who befriends Ridley and aids her in many quests.


7

Whitney
Whitney is a little different from the average woman. She's smart, polite, funny, opinionated, unhappy, and bored in her 3-year- relationship with her live-in boyfriend, Alex. To spice things up, she invokes the help of her friends, who give her all sorts of advice. Among those friends is the recent divorcee Roxanne Harris (Rhea Seehorn). Roxanne is dramatic, over-the-top, practical, and doesn't put up with any nonsense, especially from Whitney (played by talented comedian Whitney Cummings).

6

Romy and Michele: In the Beginning
Ever wonder what happened to Romy and Michele between graduating from high school and their infamous reunion? Well, Romy and Michele: In the Beginning was created to answer all your questions. Join the pair of ditzy blondes (including a young Katherine Heigl) as they try to take over Tinseltown in this made-for-TV movie prequel.

Related: Best Movies About Platonic Love, Ranked
In this laugh-out-loud comedy, Rhea Seehorn plays the featured role of Ashley Schwartz, a snobbish, high-powered publicist. While she is not the main focus of the film, she still delivers a great performance and holds her own against the two loopy stars of the film, Romy and Michele. "Nobody screws with Ashley Schwartz and gets away with it."

5

Veep
HBO's long-running series Veep is about politics, and "Politics is about people," Selina Meyer (Julia Louis-Dreyfus) says in the show. After becoming Vice President of the United States, Meyer becomes even further immersed in the profane awfulness of American politics, a nest of hilarious vipers filled with back-stabbers and manipulators, of which she may be the queen. Rhea Seehorn appears later in the series, around season six, as Michelle York, a rival candidate's chief of staff. Seehorn gives a realistically tense performance as a woman who's very devoted to her candidate, willing to do whatever it takes to be successful.


4

Franklin & Bash
Franklin & Bash was a TNT television show following best friends Jared Franklin and Peter Bash as they tried to make their mark as lawyers. Sometimes funny and sometimes heartfelt or sad, this comedy-drama show made audiences laugh and cry during its four-season run. The show starred Breckin Meyer and Mark-Paul Gosselaar as the two title characters.
Related: Exclusive: Breckin Meyer Discusses The Enormity of Life and Robot Chicken
In addition, Rhea Seehorn guest starred in the recurring role of Ellen Swatello (seasons 1, 3–4) who was an assistant DA who became sexually involved with Jared during season 3. Ellen and Jared's relationship was rocky, with Ellen taking things more seriously than Jared, resulting in Ellen getting hurt but doing her best to hide her emotions and move on.


3

Seven Stages to Achieve Eternal Bliss
What happens when a happy couple moves into a new and cheap apartment, and they soon discover that it's the designated suicide spot for a deranged cult? A whole lot of absurd, crazy shenanigans start happening involving the couple "helping" the cult members by trying to make their transition into the next life smooth and painless. Seven Stages to Achieve Eternal Bliss stars Sam Huntington and Kate Micucci as the happy couple and Rhea Seehorn as Nordheim, one of the cult followers hell-bent on committing suicide. Seehorn gets to show off her amped-up, manic side in this wacky comedy and delivers one heck of a performance.

2

The Harper House
The Harper House was a short-lived, one-season adult animated television series on Paramount+. The show starred Rhea Seehorn as Debbie Harper, the main character and hard-working mother of twins. After Debbie loses her job and relocates her family from a rich neighborhood to a poorer one, she is determined to make the best of things. However, Debbie's idea of making the best of things isn't always the responsible thing to do. Rhea Seehorn lets loose and lends her voice to one wacky, spontaneous, and hopeful mother trying to do right by her kids but not always succeeding.


1

Better Call Saul
Rhea Seehorn is probably most known for her role as Kim Wexler on the AMC legal crime drama series, Better Call Saul which is a prequel leading to the events of Breaking Bad. Seehorn headlines the show alongside her love interest, the main character, Jimmy McGill (the great Bob Odenkirk). In this drama series, Seehorn establishes herself as a stellar actress by delivering a multifaceted performance as Kim Wexler, a former mailroom employee who later turns law firm associate. As previously mentioned, her work in Better Call Saul was nominated for this year's Emmy Awards whose winner will be determined next month in September.
If you liked the article, do not forget to share it with your friends. Follow us on Google News too, click on the star and choose us from your favorites.
For forums sites go to Forum.BuradaBiliyorum.Com
If you want to read more Like this articles, you can visit our Social Media category.