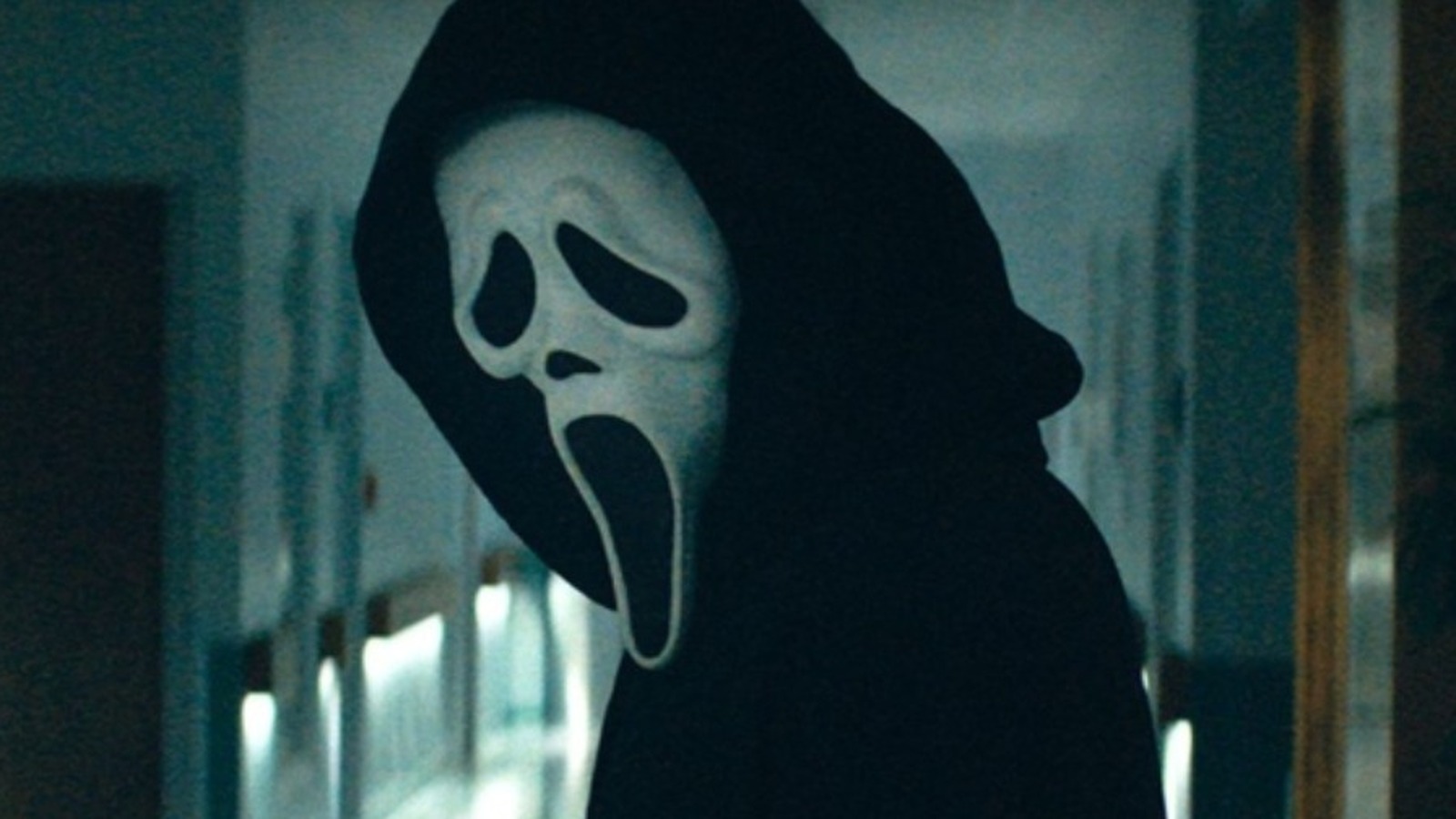 "#The 14 Best Deaths In The Scream Series"
Continuing the trend of boyfriend deaths, Derek Feldman's (Jerry O'Connell) demise is both tragic and twisted — likely accounting for Sidney's reluctance to ever date again. After two of her boyfriends die, one of whom tried to murder her, it makes sense that celibacy reign supreme. In the third act of Craven's gloriously inventive sequel, Sidney races toward the theater stage, drawn to the music she hears from across the hall. Upon arrival, she is cornered by Ghostface as Derek, tied to a cross prop, descends from the ceiling, looking nearly crucified.
He's been strung up by Rebecca Gayheart and company after he serenaded Sidney in the campus dining hall and handed her his Greek letters. That, it appears, is a big "no no." Sidney at first attempts to free him, but Ghostface reveals his identity to be Mickey (Timothy Olyphant), friend of both Sidney and Derek. He alleges Derek is his partner, and Sidney, fearing history is repeating himself, backs away and leaves him tied to the cross. Then, Mickey shoots Derek, killing him as he chastises Sidney for believing him. 
It's a gut-punch of a death. In Mickey's own words, Derek was a good guy, and had Sidney acted quicker, he might just have survived. Discerning fans might notice that, for the entirety of "Scream 3," Sidney can be seen wearing Derek's Greek letters.
If you liked the article, do not forget to share it with your friends. Follow us on Google News too, click on the star and choose us from your favorites.
For forums sites go to Forum.BuradaBiliyorum.Com
If you want to read more Like this articles, you can visit our Social Media category.