Social Media
#Song You Need: notfortheo's "just a little bit" is a turquoise funk jam
"Song You Need: notfortheo's "just a little bit" is a turquoise funk jam"
A sweaty, sensational groove runs through the breezy first single from the Toronto trio.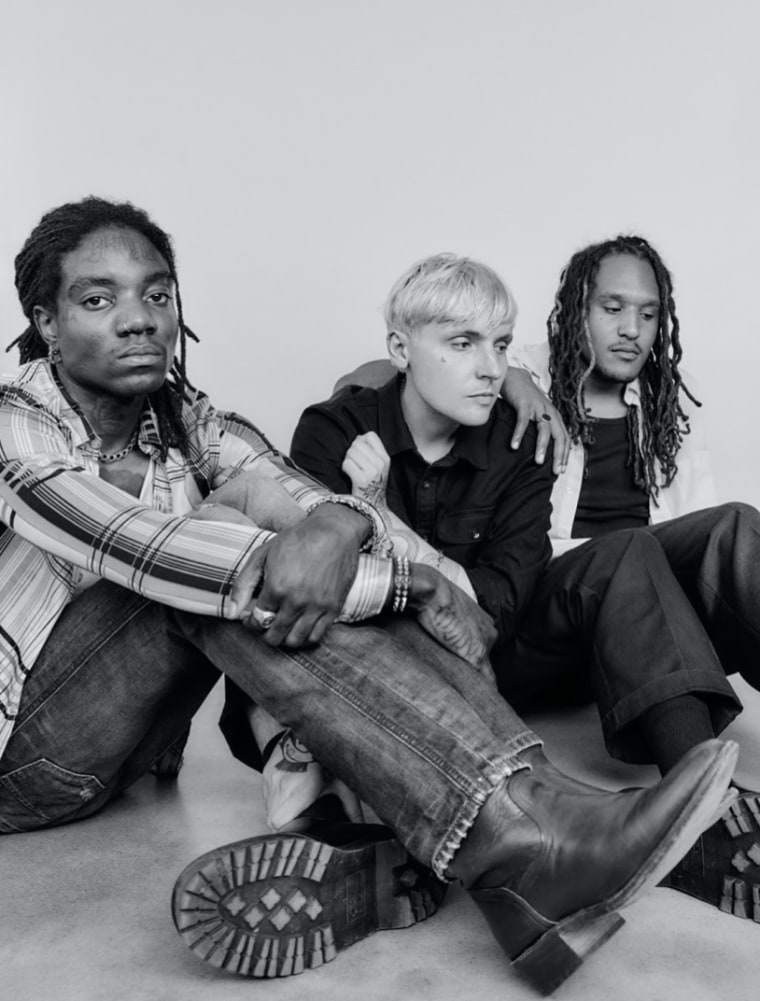 notfortheo. Photo by Luis Mora.

The FADER's "Songs You Need" are the tracks we can't stop playing. Check back every day for new music and follow along on our Spotify playlist.
Debating "the song of the summer" is always fun, but we shouldn't overlook "the song for missing the season of summer," too. Whether you're still clinging to the last days of warmth or to someone who made the months even more special, "just a little bit" by the newly-formed Toronto trio notfortheo is an enveloping synth-pop song with an ambivilant, nostalgic yearning worthy of your time.
On first listen, the song's immediate touchstones appear to be chillwave's: sunstroked vocals, layers upon layers of synths, and a pace that seems designed to bring your heart rate to resting. But notfortheo have an appreciation for funk that goes beyond the microgenre; as calmly cathartic as it is, the song's muscular groove prevents it from slipping into the pleasantly plush purgatory that so many Washed Out wannabees fell into. That's by design: the group has called the song "a powerful declaration of entering a hedonistic lifestyle to combat the mundane loneliness of days spent in isolation during the pandemic." notfortheo know that the easiest way to appreciate the moment is to, well, just chill out a bit.
If you liked the article, do not forget to share it with your friends. Follow us on Google News too, click on the star and choose us from your favorites.
For forums sites go to Forum.BuradaBiliyorum.Com
If you want to read more Like this articles, you can visit our Social Media category.