Social Media
#Sheila Francisco Will Be Your New Favorite Action Star [TIFF]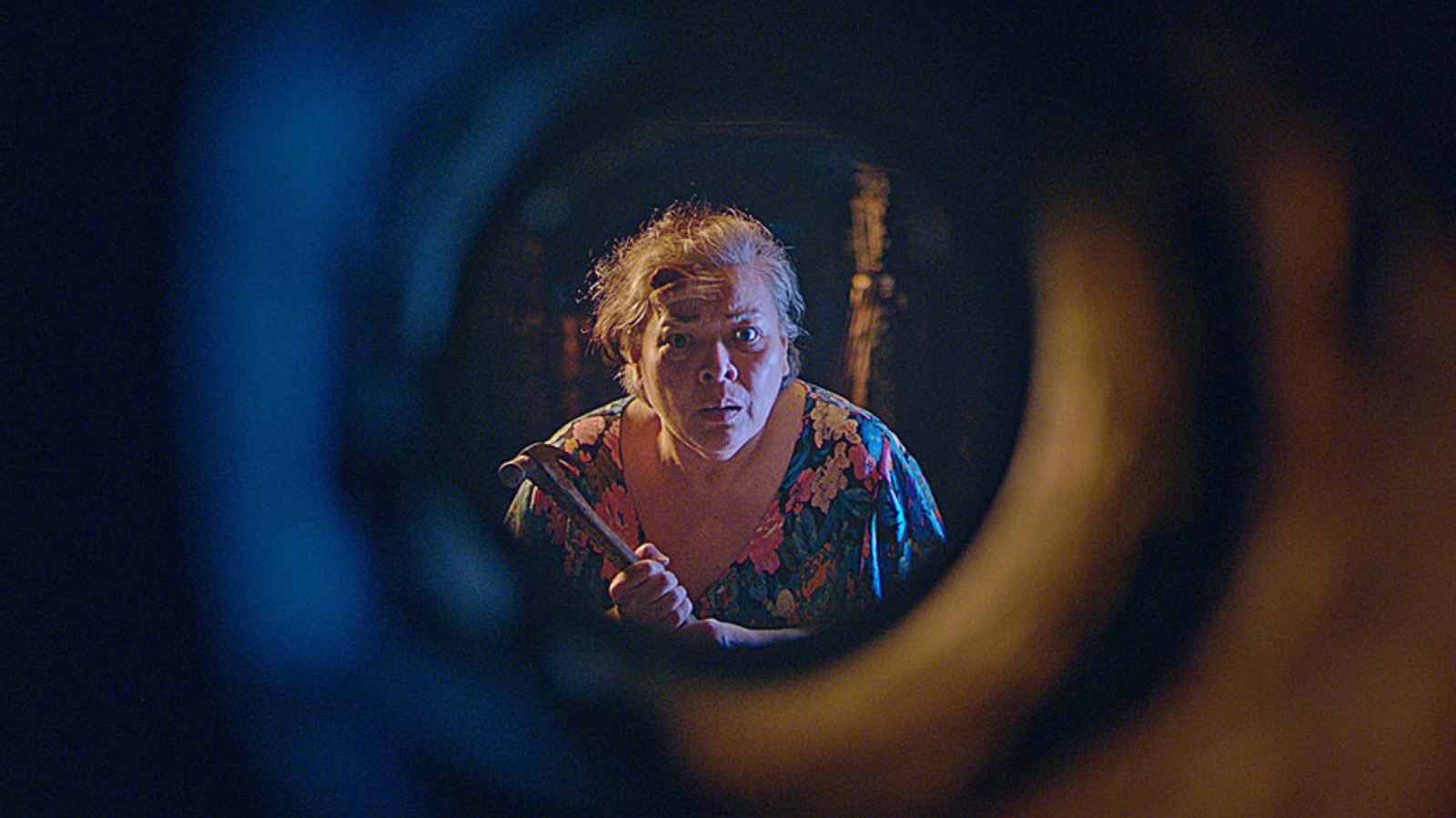 "Sheila Francisco Will Be Your New Favorite Action Star [TIFF]"
If that sounds like an absurd way to start a premise, just wait until you watch the rest of the movie as it switches perspectives from the so-called real world and into the world of Leonor's unfinished script. The colors are just a bit brighter, the film is grainier, and most importantly, the sound design is more muffled. When we switch to the events playing out in Leonor's imagination, it perfectly mimics the look of a Filipino action movie from the '70s and '80s, such as "They Call Her Cleopatra Wong" and "Blazing Guns."
The characters in Leonor's mind movie also hit all the archetypes. You have the vengeance-seeking hero named Ronwaldo (Rocky Salumbides), the damsel in distress named Isabella (Rea Molina), and the nefarious gang leader Valentin (Allan Bautista). While not fleshed out beyond their traits, all three of them balance self-awareness and self-seriousness in their performances.
However, we don't just stay in Leonor's head. Back in the real world, her son Rudie (Bong Cabrera) tries to get her to wake up. The two of them had a falling out before the incident, with him trying to make up for it by deciding to sell the unfinished screenplay to a movie studio, surmising that it could help wake her up. Even though the visual presentation differs greatly between Leonor's perspective and Rudie's, Cabrera delivers a wide range of effective emotions throughout his performance, and as the film progresses, reality starts to become even stranger than fiction.
If you liked the article, do not forget to share it with your friends. Follow us on Google News too, click on the star and choose us from your favorites.
For forums sites go to Forum.BuradaBiliyorum.Com
If you want to read more Like this articles, you can visit our Social Media category.