Social Media
#She-Hulk Director Addresses Jessica Jones Cameo Rumors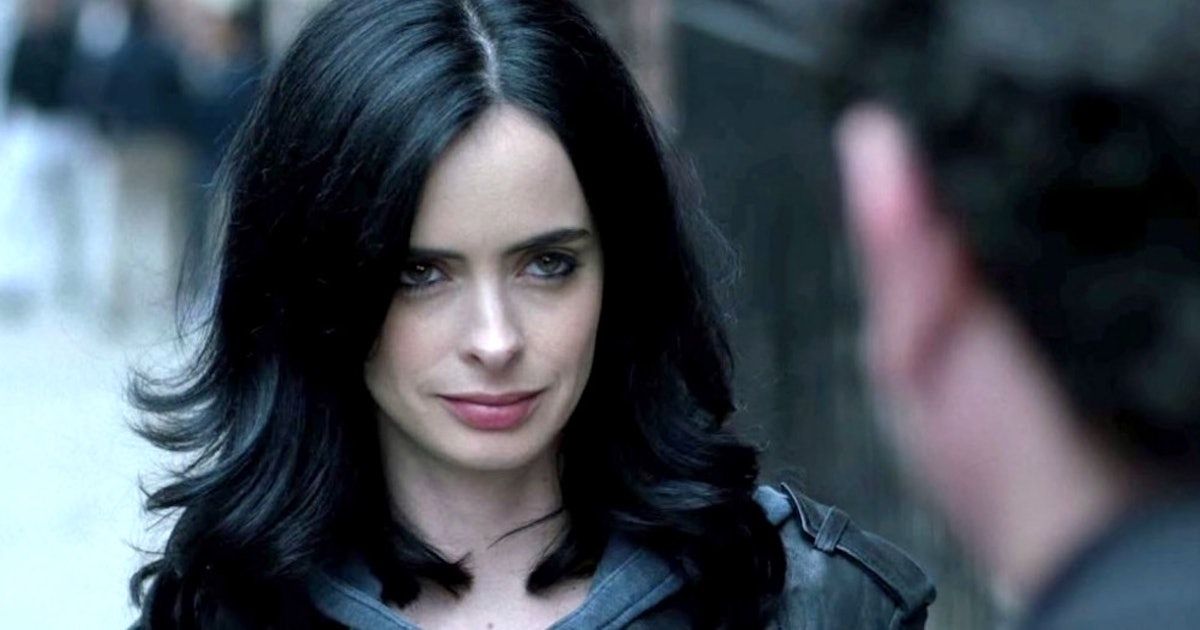 "She-Hulk Director Addresses Jessica Jones Cameo Rumors"
Fans would love to see Jessica Jones make her first appearance in the MCU, and She-Hulk is currently the favorite show for that to happen in.
Amongst the various rumors still waiting to be proven or shut down by the arrival of
She-Hulk: Attorney at Law
on Disney+ this week, one that still stands unanswered is whether we will se the introduction of Jessica Jones anytime during the MCU series. Director Kat Coiro has addressed the possible inclusion of Jones in the show, which starts this week, but has still left the question of whether a cameo will happen very much unanswered.
She-Hulk: Attorney at Law
is expected to feature a number of cameos from obscure and well known characters from within the MCU and from Marvel Comics. Among those certain to appear are Bruce Banner/Hulk, The Abomination, Wong and Daredevil, but it is the unknown cameos that many are really excited to see, as from many rumors it could even feature another connection to mutants and the introduction of the X-Men.
However, an appearance by Kristen Ritter as Jessica Jones is a rumor that has been around for a long time now without being properly addressed. Now Coiro has finally addressed the chance of seeing the next member of the former Netflix Defenders arriving in the MCU. She told Tara Hitchcock in a recent interview:
"Well, put that out there! Let's have Thor come visit She-Hulk! I think the person who I think most organically fits into the world is in the show. I actually think Jessica Jones would be a good addition. Every single existing MCU character who came into this show had to make the adjustment from being in things that are much more serious to being in something that is tonally more outrageous, and they're all such wonderful actors and all so adept at adjusting, but it was definitely fun to watch that transition and fun to watch them go 'Oh, it's ok for me to do this?' The biggest question they all ask me is 'Am I going too far?' And I would say 'Absolutely not! Go further!"
Krysten Ritter Would Love To Play Jessica Jones Again
While Matt Murdock/Daredevil has been quickly established in the MCU, the other hero's of the former Netflix Marvel Television shows are yet to make an appearance. Top of the pile of those fans would love to see return is Krysten Ritter's Jessica Jones, and by Ritter's own admission the feeling is certainly mutual. She previously said:
"I absolutely love Jessica more than anything. And I loved those years playing her. If there was ever an opportunity for her to pop up anywhere, I would be the first [to say yes]. I may or may not have the jacket ready to go in my closet. So, you never know, but if I ever had the opportunity to play her again, I would be so thrilled. I'm always down to do it again. It was an absolute dream. And I love her. I love that character. I love the way that she connected with so many people in a deep way and resonated with women and girls in an exciting way. I am just so proud that I got to play such an iconic character."

Whether everyone will get that return of Jessica Jones in She-Hulk: Attorney at Law is something that we will not have long to discover. The series premieres on Disney+ on August 17, with new episodes releasing weekly.

If you liked the article, do not forget to share it with your friends. Follow us on Google News too, click on the star and choose us from your favorites.
For forums sites go to Forum.BuradaBiliyorum.Com
If you want to read more Like this articles, you can visit our Social Media category.