Social Media
#Resident Evil Reboot Star Avan Jogia Channeled His Own Childhood to Play Leon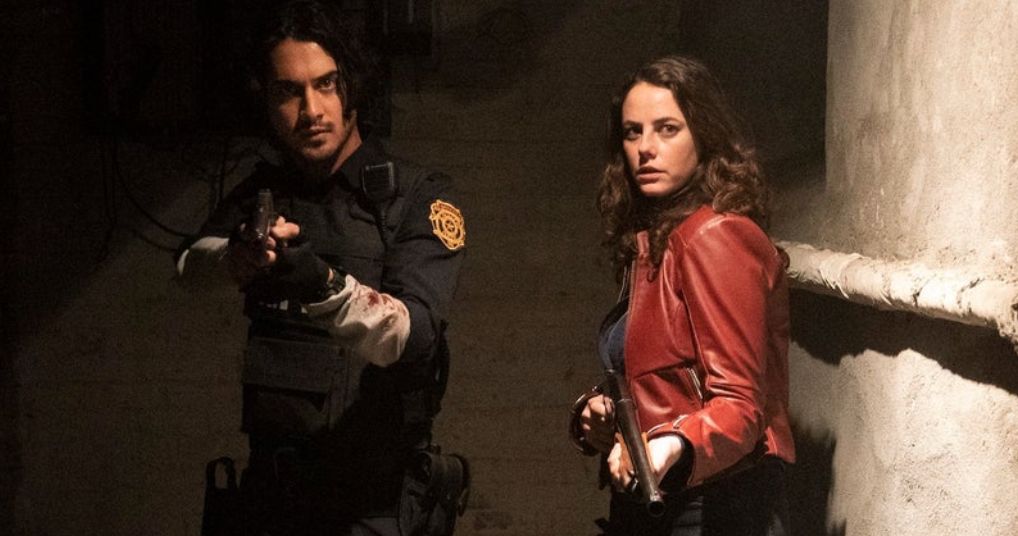 "#Resident Evil Reboot Star Avan Jogia Channeled His Own Childhood to Play Leon"
Avan Jogia grew up a big fan of the Resident Evil games and his many hours spent playing as Leon helped prepare him for the role.
Now playing in theaters,
Resident Evil: Welcome to Raccoon City
is a rather faithful adaptation of the original Capcom video games. It combines elements from both
Resident Evil 1
& 2
into one story, bringing in fan favorite main characters like Leon Kennedy. A rookie cop who partners up with Claire Redfield in
Resident Evil 2
, Leon is played by Avan Jogia in
Welcome to Raccoon City
.

Jogia recently spoke with Deadline about stepping into the role of Leon Kennedy, one of the most popular characters of the Resident Evil series. He explained how this wasn't just a paycheck for the actor, as Jogia auditioned for the part as a big fan of the franchise. With Leon serving as a main, playable character in games like RE2 and RE4, Avan Jogia had already invested countless time into controlling Leon, and this helped him make his performance as true to the character as possible.
"There's no separation between me and the people who are fans of this because I'm also a fan. Before I was Leon, I played hundreds of hours as Leon. Of course there's reservations [about playing Leon]. Ultimately it's about setting it aside and doing my job of making a movie, and I've been doing that for a while… It's so iconic to the game the way he walks around the world. I really wanted to nail down that behavior and concentrate on that behavior. In general there's so much to pull from the games in terms of lore."

While Avan Jogia has other ambitions, this movie served as a dream job for him. This comes from being such a big fan of the games and playing such an iconic character like Leon. Even so, Jogia also feels that he's just getting started with his career in show business.
"Your childhood is about dreaming, coming up with concepts for yourself and your adulthood is about making those things come true. Between directing a movie, and writing a book and making music, releasing an albums and acting and all these things, Resident Evil being one of them, I think that I'm getting there. There's more to do, always, but I certainly am doing something."
Like in Resident Evil 2, Leon spends a lot of time with Claire Redfield in Welcome to Raccoon City, portrayed by Kaya Scodelario. She has traveled to Raccoon City looking for her brother Chris (Robbie Amell), a member of the S.T.A.R.S. task force unit formed by the city's police department. Other included characters from the games include Albert Wesker (Tom Hopper), Brian Irons (Donal Logue), William Birkin (Neal McDonough), and Ada Wong (Lily Gao). Johannes Roberts wrote and directed the movie.
Resident Evil: Welcome to Raccoon City is playing in movie theaters as of Nov. 24. It wasn't given a day-and-date release so it's not available to rent on any streaming services. Its performance will dictate whether or not we see a sequel, but if the franchise moves forward, Roberts has teased using elements of Resident Evil 4 for the story, so we could see more of Avan Jogia in the role yet. This news comes to us from Deadline.
Rob and Sheri Moon Zombie Tease New Peeks at The Munsters from Mockingbird Lane
Rob Zombie is back at Mockingbird Lane with Sheri Moon Zombie also posting a new image from the set in new photos shared online.
Read Next
About The Author
If you liked the article, do not forget to share it with your friends. Follow us on Google News too, click on the star and choose us from your favorites.
For forums sites go to Forum.BuradaBiliyorum.Com
If you want to read more Like this articles, you can visit our Social Media category.