Social Media
#Priscilla Presley Speaks Out About 'Very Difficult' Time Following Lisa Marie's Memorial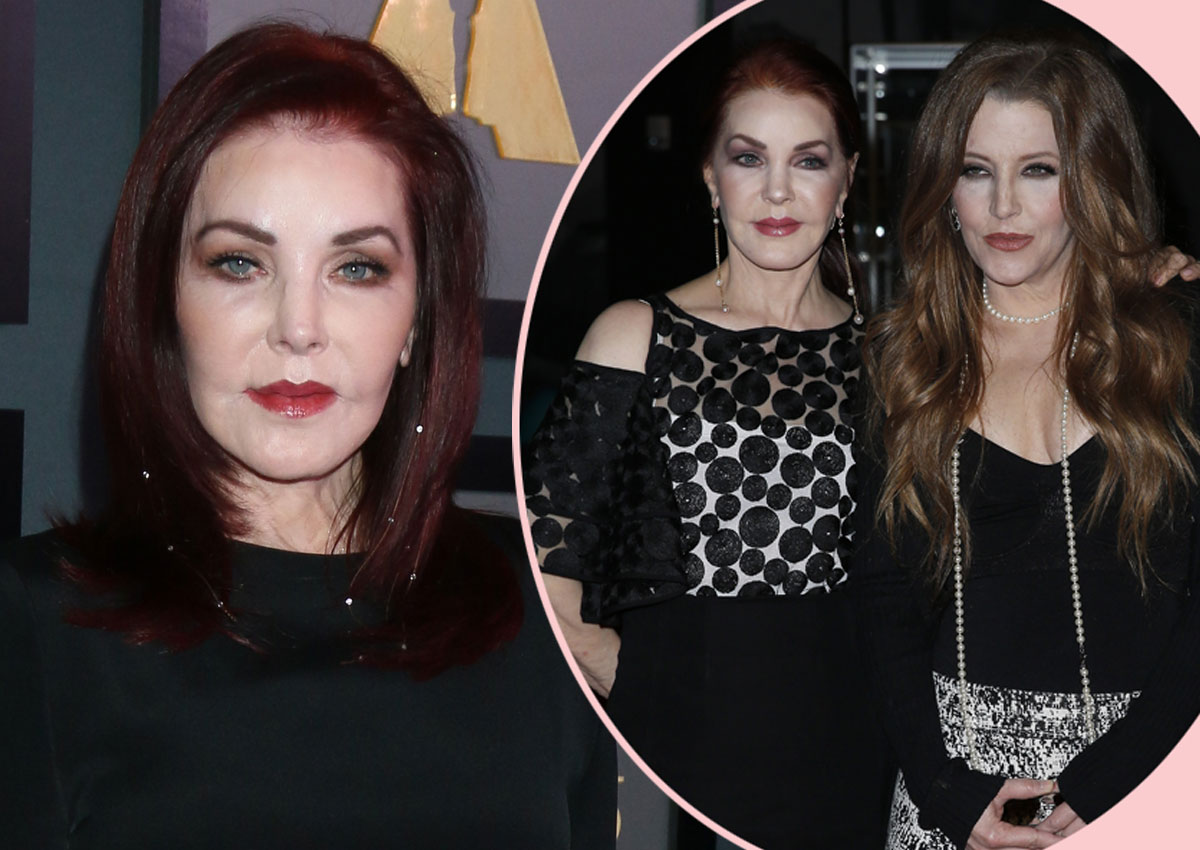 "Priscilla Presley Speaks Out About 'Very Difficult' Time Following Lisa Marie's Memorial
"
Priscilla Presley is still mourning the tragic loss of her beloved daughter Lisa Marie.
Related: Riley Shares Sweet Photo Of Last Time She Saw Mom Lisa Marie
As we've been reporting, the only child of Elvis Presley unexpectedly passed after suffering a cardiac arrest at only 54 years old. At the time, the singer's mother said in a heartbreaking statement to People:
"It is with a heavy heart that I must share the devastating news that my beautiful daughter Lisa Marie has left us. She was the most passionate strong and loving woman I have ever known. We ask for privacy as we try to deal with this profound loss. Thank you for the love and prayers. At this time there will be no further comment."
It's known that Priscilla and her daughter didn't always have the best relationship. In fact, earlier this month, an insider told The Sun the mother-daughter duo reconnected after Lisa Marie's son Benjamin Keough died by suicide:
"Lisa Marie had a very rocky relationship with Priscilla due to her troubles and the breakdown of her marriage to Lockwood, but they became close again after Ben's death and Priscilla supported her as much as she could."
It's great they were able to put aside their differences to support each other through such a devastating loss — but now, the 77-year-old is experiencing that devastation all over again. She said on Twitter Monday things have been "very difficult":
"Thank you all for your condolences, you have touched me with your words. It has been a very difficult time but just knowing your love is out there makes a difference."
See the full tweet (below):
Thank you all for your condolences, you have touched me with your words. It has been a very difficult time but just knowing your love is out there makes a difference.

— Priscilla Presley (@Cilla_Presley) January 24, 2023
The actress' words come just a day after the Lights Out singer's memorial at Graceland, where she and her granddaughter Riley Keough wrote heartfelt letters in memoriam. The grieving mother tearfully read aloud a poem titled "The Old Soul" which was written about the late songstress:
"'In 1968, she entered our world, born tired, fragile, yet strong. She was delicate, but was filled with life. She always knew she wouldn't be here too long. Childhood passes by, with a glimpse of her green eye, she then grew a family of her own. Then came her second child, leaving her with suspicion — could this be the angel that takes me home? Time, of course, flew by. It was time for a tragedy. She knew it was close to the end. Survivors guilt, some would say, but a broken heart was the doing of her death. Now, she is home where she always belonged, but my heart is missing her love. She knew that I loved her. I fear I would never touch her. But the old soul is always with me. She doesn't drift above.' That says it all, and thank you all for being here… Our heart is broken. Lisa, we all love you."
So, so sad.
We're sending love and light to Priscilla and the rest of Lisa Marie's family and loved ones. May they find peace in this devastating time.
[Image via Judy Eddy/Nicky Nelson/WENN.com]
If you liked the article, do not forget to share it with your friends. Follow us on Google News too, click on the star and choose us from your favorites.
For forums sites go to Forum.BuradaBiliyorum.Com
If you want to read more Like this articles, you can visit our Social Media category.