Social Media
#Pretty Sick share video for "Self Fulfilling Prophecy" from their new debut album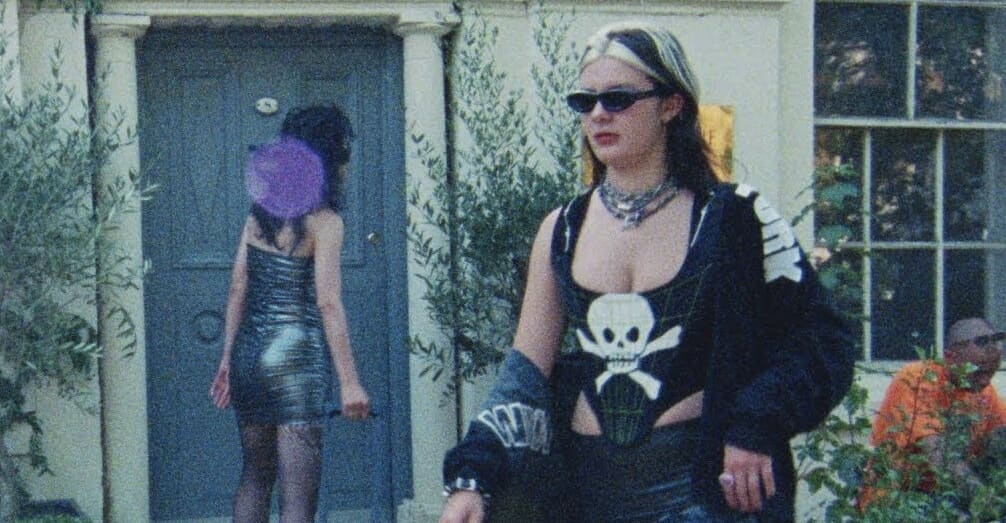 "Pretty Sick share video for "Self Fulfilling Prophecy" from their new debut album"
Makes Me Sick Makes Me Smile is out today via Dirty Hit.
Pretty Sick have released their debut album. Makes Me Sick, Makes Me Smile is the start of a new chapter for the New York-originated, London-based project helmed by Sabrina Fuentes. It's their first set of songs recorded since Fuentes' relocation and a departure from the dualistic themes of their first two EPs, 2020's Deep Divine, and its 2021 follow-up, Come Down, which was first introduced by a song called "Devil In Me."
Make Me Sick's 10th track, "Self Fulfilling Prophecy," however, is a return to their earlier works' religious bent (as is middle-album cut "Heaven"). It starts off with a string interpolation of the hook to Beach House's "Space Song" that soon gives way to a simple descending bass scale, which in turn becomes a canvas for Fuentes' nostalgic lament. "Miss gettin' high for fun / Miss gettin' drunk for free," she sings with a sense of helpless abandon. "If you think I'm pretty / You can pay to look at me." The song remains in this mode for most of its four-minute run time, with Fuentes delivering such lyrical gems as "the age of nepotism and forget-ism."
In its final 90 seconds, however, she kicks into power ballad mode, and the rest of her band follow suit. "I would stop this moment forever / But once I spent some time with you I realized I'm no better," she sings as the weight of the instrumental crashes around her. "'Cause once you sold your soul you found there's nothing to hold onto / You're untethered to Earth, I'm untethered to you."
"Self Fulfilling Prophecy" arrives today accompanied by an emotional video treatment from director Frank Lebon. Watch it above and listen to Makes Me Sick Makes Me Smile below.
If you liked the article, do not forget to share it with your friends. Follow us on Google News too, click on the star and choose us from your favorites.
For forums sites go to Forum.BuradaBiliyorum.Com
If you want to read more Like this articles, you can visit our Social Media category.