Social Media
#Nic Cage Battled Nic Cage In The Summer Of '97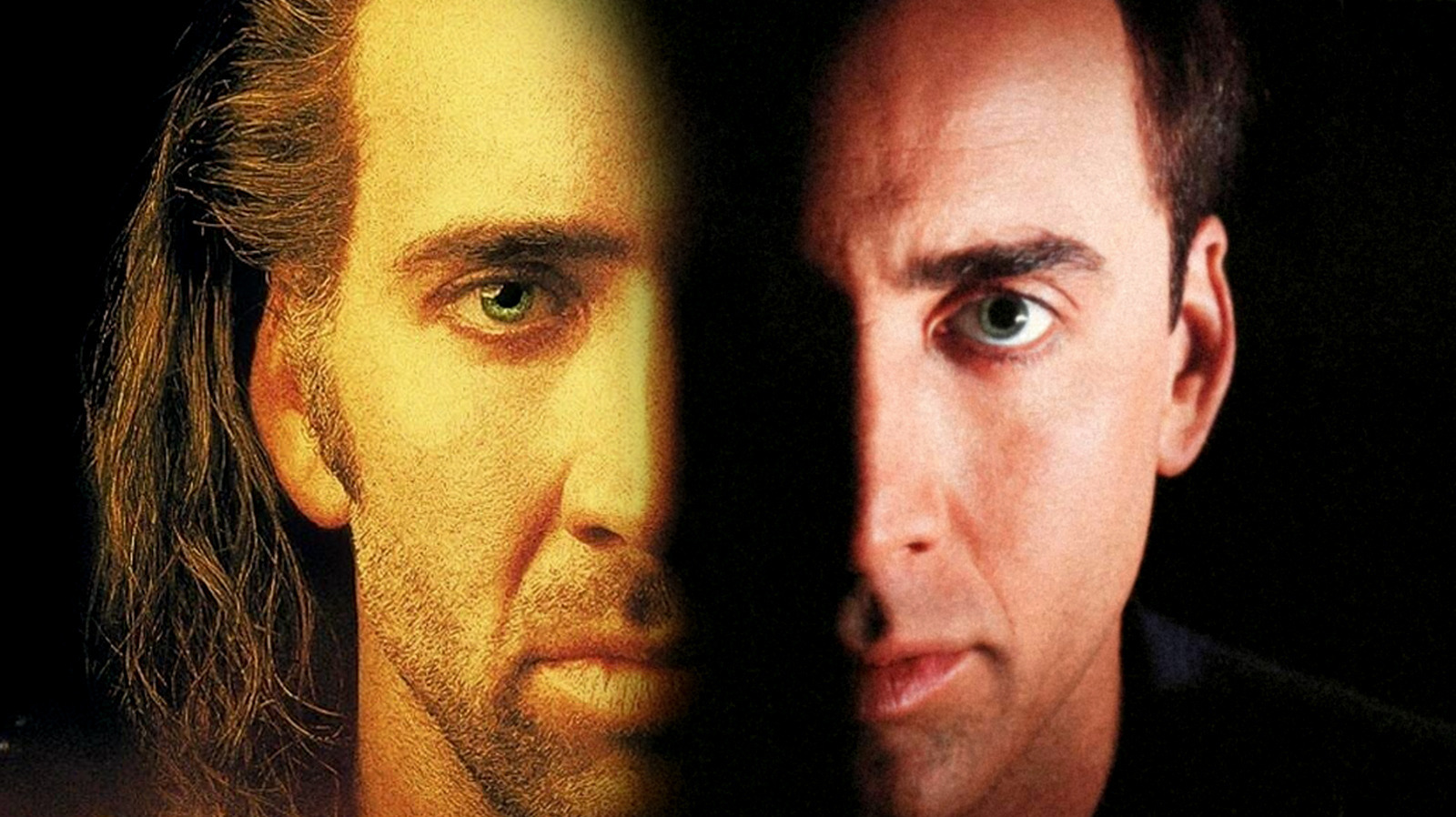 "Nic Cage Battled Nic Cage In The Summer Of '97"
The earlier part of Cage's career is one that shows a great deal of promise as a serious actor in acclaimed films, ranging from "Raising Arizona," "Moonstruck," "Wild At Heart," and "Leaving Las Vegas" – the latter being particularly important since Cage ultimately went on to win the Best Actor Oscar for his performance. Playing an alcoholic looking to kill himself with one last romp in Vegas put him in another ballpark entirely in the eyes of Hollywood and set the stage for him to become the face of blockbusters, rather than the face of interesting smaller movies that might go on to find more acclaim. Such is the nature of the business.
"The Rock" was already in the books by the time Cage won his Oscar, but the lining up of both "Con Air" from director Simon West (serving as his feature directorial debut) and "Face/Off" from action director extraordinaire John Woo, was a bit of destiny that came about following Cage's newfound place in the spotlight. In the former, he would play Cameron Poe, A freshly paroled ex-con and former military man who winds up trapped aboard a plane full of prisoners who seize control aircraft. In the latter, he would play Castor Troy, the nemesis of FBI agent Sean Archer (played by John Travolta) who undergoes a face transplant (!) to take on the identity of Troy, who murdered his only son. Troy also ends up taking on Archer's face so they can — you guessed it — face off against one another, as one another.
If nothing else, the fact that these two absolutely wacky premises served as bonafide summer blockbusters just shy of 25 years ago speaks to just how much times have changed. It also says a lot about how much evolved between the '80s and the '90s in the action movie space, as we went from the muscle-bound action heroes such as Arnold Schwarzenegger and Sylvester Stallone to the likes of Cage, a lean man who rocked a head full of luscious hair in "Con Air," an image that the internet still makes great use of to this day. In one movie a hero, the other a villain, both of these wild films were set to duke it out in movie theaters in a summer that also saw gigantic films such as "Men in Black" and "The Lost World: Jurassic Park" release. But for one brief but glorious period, it was all Cage, baby.
If you liked the article, do not forget to share it with your friends. Follow us on Google News too, click on the star and choose us from your favorites.
For forums sites go to Forum.BuradaBiliyorum.Com
If you want to read more Like this articles, you can visit our Social Media category.