Technology
#Micromobility startups struggle to profit despite heavy funding — here's why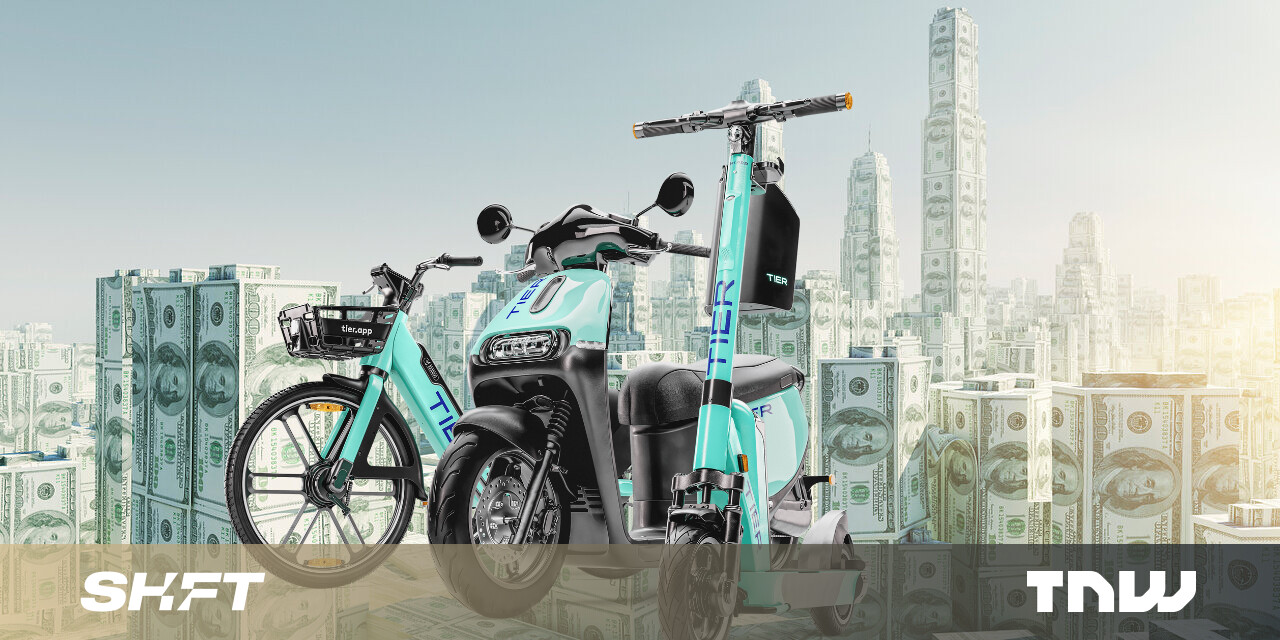 "Micromobility startups struggle to profit despite heavy funding — here's why"
I recently attended a panel discussion on profitability featuring representatives from several rideshare providers at Micromobility Europe. Panelists were asked if their companies were profitable. 
It might surprise you to know that despite whopping masses of funding, only one out of four was generating a profit:
❌ Lime was founded in 2017 in the US and received $1.5B in funding.
❌ Dott was founded in 2018 in the Netherlands and raised $210.8M
❌  Swappable battery company Swobbee was founded in 2017 in Germany and raised $6M in a single investment from an energy company. 
✅ Tier Mobility was founded in 2018 in Germany, and has raised $646.9M in funding. 
For some perspective, European micromobility startups raised over $778m in VC funding in 2021 — an increase of over 45% on the previous year. 
Public markets have shifted. Companies were once rewarded for high growth. For example, expanding fleets and markets. But now, the focus is moving towards profitability, providing greater complexity.
What factors contribute to micromobility profitability?
A myriad of factors contribute to a company's profitability. These include the number of vehicles sold, and — in the case of hire escooters and similar tech –the number and frequency of rides.   
Regulations
More escooter brands on the streets mean a dilution of profits. In regards to regulations, low fleet caps (a limit to how many escooters you can roll out in any city) can result in low density and high operational costs.
Georgia Yexley, General Manager at TIER Mobility, also raised the importance of regulation to lower the barriers of entry. She cited the example of cities that require a driver's license to operate a hire escooter, which excludes a chunk of the population. 
Yexley notes that the company's presence in over 530 cities globally offers the company influence over the urban environment. But tech innovation is also a critical key to profits.
Evolution makes money 
Improving the design and build of escooters is key to ensuring that the vehicles are operational as much as possible. According to Maxim Romain, co-founder and COO at Dott, escooters need to last as long as possible with the least repairs and lowest battery recharging costs.
Further, efficiency in recharging and maintenance operations impacts pricing and the amount of money you can make per ride.
Notably, according to Ghassan Haddad — Head of Public Policy & Communications, EMEA at Lime — the brand is one of the only companies that makes its own escooters and ebikes today. Its escooters in particular have evolved to have a lifespan of over five years, which helps with profitability.
The company also has interchangeable batteries and infrastructure. This means that fleets are easy to repair. Many parts are swappable between ebikes and escooters, increasing efficiency.  
Helbiz: a case study in financial woes? 
Maxim Romain, co-founder and COO at Dott, offered an example of the challenges that can easily befall a micromobility provider. 
Italian escooter company Helbiz, has been struggling. It's April SEC filing this year included a statement from the company's auditor "that there is substantial doubt about [its]our ability to continue as a going concern." 
Financiers issue a going concern when there's a worry that a company may run out of money. We saw this to be also the case with EV startup Canoo. 
Romain attributed several factors to their difficulties. He noted that the company's use of franchising made it challenging to control its operation efficiency directly. Helbiz had also outsourced their city tendering, "meaning they struggled to win city key tenders. As a result, they have to deal with smaller cities with smaller markets, or more competition in crowded cities." 
By comparison, doing operations in-house makes it easier to gain complete visibility of costs. This makes it possible to keep iterating and improving processes and efficiencies.
However, "tech is not a silver bullet"
Yexley asserted that "what's good for one operator is good for all" and that it's integral to drive demand by moving more people. However, she noted that there's a tendency to look to tech to solve problems — and then look to investors for more money:
"But tech is not a silver bullet for good use of vehicles and rider behavior. Otherwise, we would have solved all problems in cars."
What's clear is that there's a need for micromobility operators to get people using their vehicles. Research last week found that escooters are designed for the 'default' man, as they're heavy to maneuver and cannot carry much. In Paris, 66% of riders are male. Furthermore, the lack of safe spaces to learn how to ride and feeling unsafe journeying at night can also deter women. 
Investors have thrown a lot of money at placing escooters and ebikes into public spaces over the last few years. This provides an alternative to other modes of transport. But a lack of public infrastructure and confusing road and parking rules can act as a deterrent to their use. 
Micromobility operators work hard to build relationships with cities. This is critical to ensure smooth deployment. It's essential that money is spent on infrastructure, such as ride lanes and parking spaces, rather than operator subsidies.
Micromobility operators have focused on introduction and fleet expansion over the last few years. They have rapidly evolved in many cities' mobility landscapes. But now it's time for them to stand on their own two feet (or wheels) and show the value add by generating profits.  
If you liked the article, do not forget to share it with your friends. Follow us on Google News too, click on the star and choose us from your favorites.
For forums sites go to Forum.BuradaBiliyorum.Com
If you want to read more like this article, you can visit our Technology category.