Social Media
#Maverick Producer Says Tom Cruise Should Win an Oscar for the Blockbuster Sequel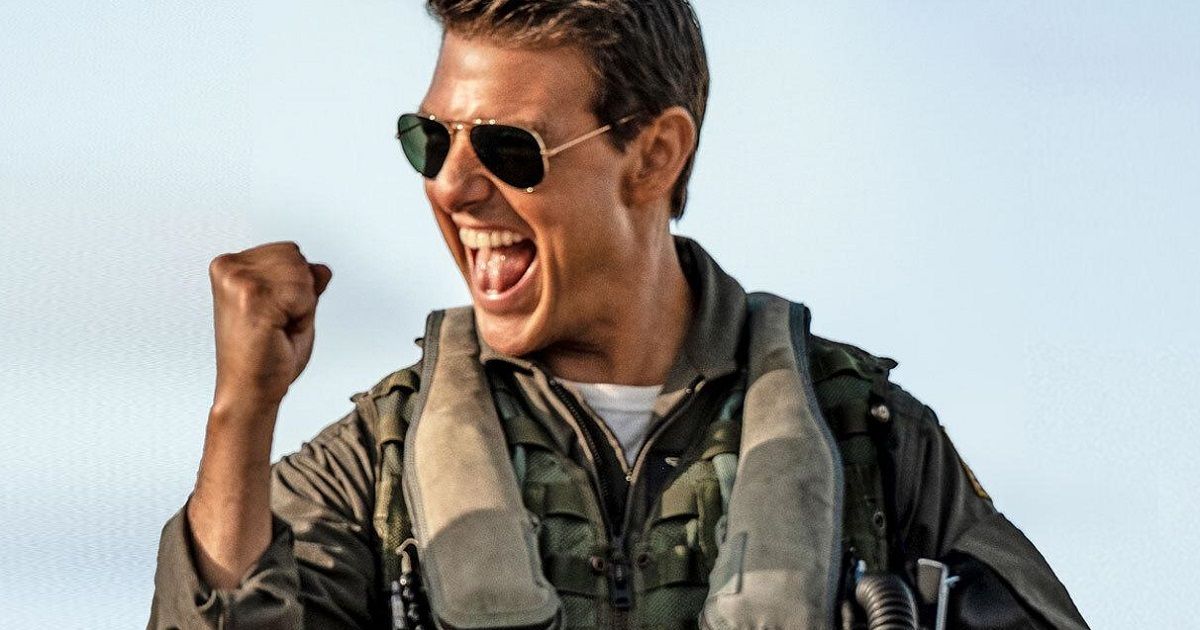 "Maverick Producer Says Tom Cruise Should Win an Oscar for the Blockbuster Sequel"
Apart from being the highest-grossing movie of the year,
Top Gun: Maverick
is also one of the highest-rated and has been well-received by critics and fans alike. Producer Jerry Bruckheimer is hoping the Academy Awards will also recognize
Top Gun: Maverick
, especially the efforts of its lead star, Tom Cruise.
Top Gun: Maverick
is already generating Oscar buzz for its spectacular cinematography and thunderous sound design, but judging by its box office performance, Paramount Pictures could push it for the Best Picture Oscar too, as Disney did last year for
Spider-Man: No Way Home,
2021's highest-grossing movie. As for Tom Cruise's leading actor nod, Bruckheimer thinks it's long overdue, he told
EW
recently.
"Nobody cares more, nobody works harder than Tom. You look at his performance, it's deceiving, because it's so good, it's so natural. It's something that audiences understand and realize, and we hope the Academy will feel the same way."
Black Panther and Joker proved that popular movies stand a chance at breaking into the prestigious Academy Awards winners' club if they are competently made, and Top Gun: Maverick could also repeat the feat. Best Visual Effects, Best Sound, and Best Film Editing nominations are all but guaranteed for Top Gun: Maverick. There's a high chance that background score and cinematography garner nominations as well, but the Best Picture category could be tough to crack, though it's not completely out of the picture.

However, a Best Actor nod for Tom Cruise, as hearfelt his Top Gun: Maverick performance is, seems like a stretch, especially with the likes of Austin Butler (Elvis), Hugh Jackman (The Son), Brendan Fraser (The Whale), and Adam Driver (White Noise), competing alongside. In his almost four-decade-long Hollywood career, Cruise has only been nominated three times for the Oscars, with his last one coming 22 years ago for Paul Thomas Anderson's Magnolia.

It's not that Cruise hasn't taken on any serious roles since then – he delivered some of his best performances in the early 2000s in The Last Samurai, Collateral, and Vanilla Sky – but the Academy just didn't seem to acknowledge his work for some reason. Perhaps it was the numerous controversies Cruise was embroiled in at the time or the stiff competition from other movies (the 2000s was a great decade for cinema).

But things are much different today. Tom Cruise single-handedly saved the summer box office and has been receiving standing ovations at every film festival he has attended lately, including Cannes. If Top Gun: Maverick continues its dream run, it just might end up sweeping the Oscars as well and even win Cruise his first one.

Related: Top Gun: Should Tom Cruise Focus On More Franchise Sequels?

Tom Cruise Played A Huge Role In The Making Of Top Gun: Maverick
One of the reasons why Top Gun: Maverick took so long to arrive is that Tom Cruise remained adamant about honoring Tony Scott and the spirit of Top Gun. Cruise refused to move forward until he had the right story and tools to craft a never-seen-before cinematic spectacle. And Cruise's ambitions were matched by director Joseph Kosinski and the rest of the cast and crew of Top Gun: Maverick, who spared no effort in making the film.

But as per producer Jerry Bruckheimer, Cruise played a major role in the production. Being a registered pilot himself, he not only trained his co-stars but also designed some of the stunning aerial sequences.
"Top Gun was the benefit of all of Tom's learning and being with all these terrific actors, directors, and writers. He helped us craft this movie. He designed the aerial sequences with [director] Joe Kosinski, [co-writer Christopher McQuarrie], and the rest of our writers worked so hard to get this movie to become the success it has become. All that energy that Tom puts into it… Nobody works harder."
Top Gun: Maverick is currently playing in theaters and will debut on digital home video on August 23, 2023.

If you liked the article, do not forget to share it with your friends. Follow us on Google News too, click on the star and choose us from your favorites.
For forums sites go to Forum.BuradaBiliyorum.Com
If you want to read more Like this articles, you can visit our Social Media category.