Technology
#Make Your Digital Startup More Secure With These Strategies
Make Your Digital Startup More Secure With These Strategies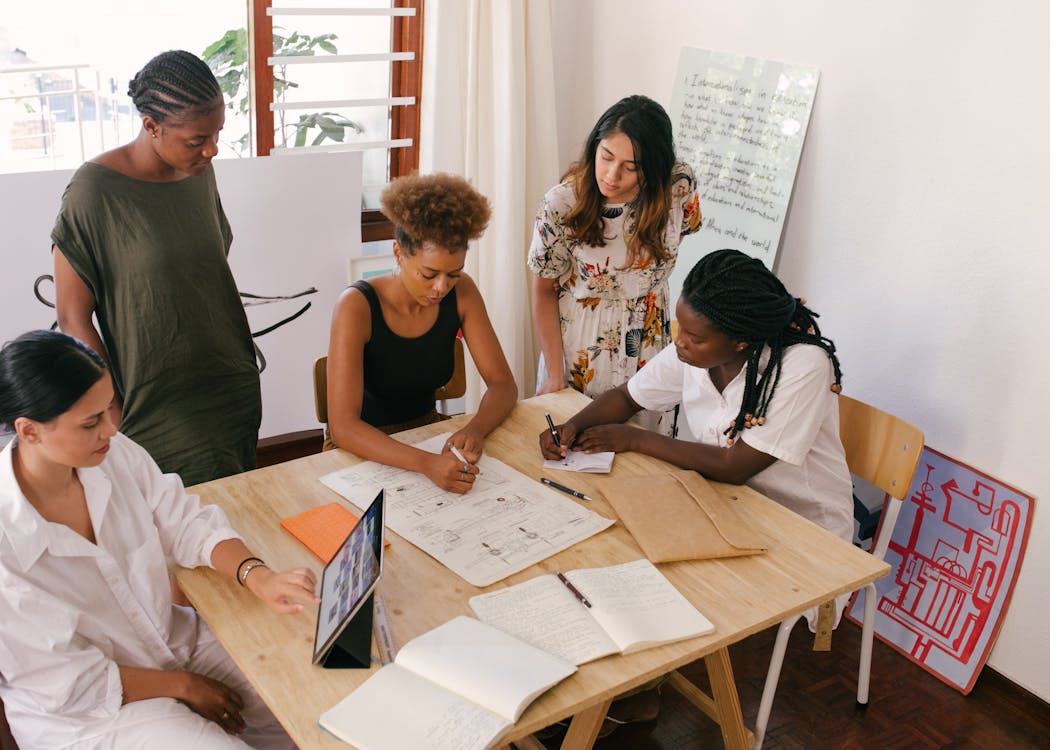 Starting a new business is one of the most exciting events in an entrepreneur's life. By doing so, all your plans, dreams, and innovations will finally turn into reality. And thanks to the marvelous opportunities that the digital age provides, you'll have the chance to reach the right audiences, customers, clients, and investors worldwide. But unfortunately, some security issues may also leave users more susceptible to vulnerabilities.
To help you out, this article will cover some of the essential security tips for startups to prevent vulnerabilities that could be used as entry points to access your system.
Security Tips Every Digital Startup Must Follow
1. Protection Using Legal Documents
You probably have some smart and innovative ideas to bring to the table as a startup. However, with this information, you should be wary of who you trust because some investors are only fishing out your ideas to use as their own. To keep your digital startup's structural integrity intact, here are some legal documents you may use:
Non-Disclosure Agreement (NDA)
NDAs protect intellectual property (IP), proprietary information, and trade secrets. Using these documents will save your company by safeguarding its IP. So before discussing your ideas with anyone, you should get a signed NDA from them. It'll ensure that the signers will be liable for damages if they disclose information to anyone.
Vendor Agreement
In essence, a Vendor Agreement covers the alliance between a business and a vendor. It essentially states that goods, services, and other items are exchanged for a fee among those involved. This document has detailed terms between the commercial connection and the responsibilities of both parties.
Employee Agreement
Your digital startup should provide clear employment contracts and offer letters when welcoming new employees. These legal papers are crucial to ensure that employees thoroughly understand their roles and what's expected of them. Moreover, it also has an overview of what will happen if they leave the company.
2. Create A Security Policy
Indeed, one of the most significant reasons cybercriminals often target startups is that they rarely address cybersecurity until it's too late. Therefore, it would be best if you created a security policy as soon as possible to prevent this occurrence.
First of all, it will create transparency across the entire company. An excellent data security policy identifies which data the company will collect and how it will be stored.
Second, a standardized security policy will strengthen every employee's relationship with company data. It should encompass policies regarding data access, a detailed guide on controlling that access, and the employee's responsibilities to protect it.
3. Invest In Protective Firewall Software
Nowadays, it's easy for hackers to inject malware into your startup's terminal. After a successful attempt, they'll access sensitive data such as home addresses, credit card information, and more.
To prevent this, having a proper firewall should be your first line of defense against pesky cybercriminals who attempt to crack into your networks. Moreover, it will protect your startup from malicious files and other hacking techniques that cybercriminals often utilize.
4. Monitor And Manage All Collected Data
Regardless of your digital startup's industry, tracking the information you collect across websites and applications is highly important. Doing so will keep you on track with data privacy and PII compliance, ensuring you're not missing any vital data security measures.
And by understanding the data type you get from employees and customers, you'll find it easier to sort them according to their relevance and importance. Here are some of the most common information you'll run across:
Names
Birthdates
Financial data (credit card number, bank account information, PIN, etc.)
Medical history
Home addresses
Immediate family members
5. Implement Strong Password Management Policies
Did you know that guessing a company's default password is one of the most prevalent hacking methods? And as technology improves, cybercriminals continue to find new ways to access a business' sensitive information.
Now, they can quickly figure out your startup's password using a predefined list or automated software. So if your digital startup company uses a service with predetermined admin names and passcodes, it would be best to change them to stronger ones that are more difficult to guess.
Another security method you should implement is enabling a 2-factor authentication system for every work-related device such as laptops, tablets, and smartphones. With this, your company will completely control who can and cannot access your system.
6. Avoid Using Public WiFi
Digital startups typically implement a remote working setup which means that employees can work in the comfort of their own homes. But as we get closer and closer to the end of the year, it's no surprise to know that some employees might travel over the holidays. With this in mind, it's crucial to discourage employees from connecting to public WiFi hotspots because cybercriminals usually target insecure networks to intercept sensitive information across devices and websites.
And as an additional layer of protection, make sure to invest in a Virtual Private Network. It will protect all work-related devices from malicious links while preventing anonymous individuals from accessing your online traffic.
Final Words
In the business world, there are numerous differences across sectors and industries. However, a common denominator unites businesses of all types – the importance of keeping it secure and safe from vulnerabilities.
Hopefully, you've found this valuable guide for keeping your digital startup as secure as possible. Remember: by taking your time to learn these basic security strategies, you'll be well on your way to having a robust security plan that'll make your startup more resilient against cybercrimes and bad actors alike.
by Regi Publico
If you liked the article, do not forget to share it with your friends. Follow us on Google News too, click on the star and choose us from your favorites.
For forums sites go to Forum.BuradaBiliyorum.Com
If you want to read more like this article, you can visit our Technology category.