Social Media
#Love And Thunder Director Taika Waititi Finds His Movie 'In Post'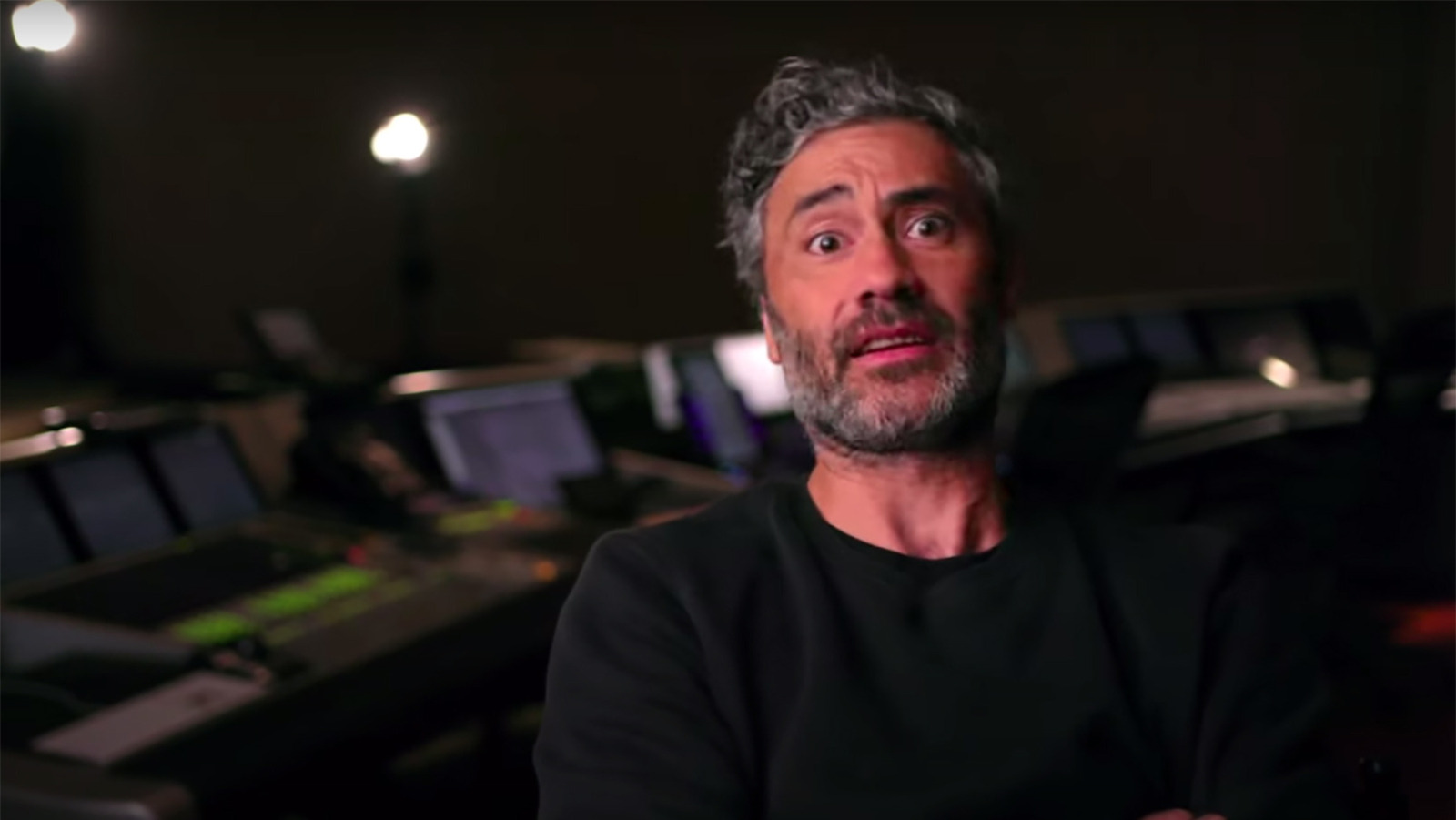 "Love And Thunder Director Taika Waititi Finds His Movie 'In Post'"
Bringing a much stronger tone of humor in "Thor: Ragnarok" immediately helped put Taika Waititi's fingerprints all over the MCU, with a crucial assist from Chris Hemsworth's own comedic chops. But when it comes to figuring out the precise balance between comedy and drama in "Love and Thunder," the filmmaker admits that he keeps an open mind all throughout shooting and into post-production. Here's what he had to say in a recent press conference that /Film attended ahead of the release of Thor's latest adventure in just a couple weeks:
"A lot of that [balance between comedy and drama] is found in post. Like on set we've tried to do as much as possible and you know, it's just harvesting moments and then taking it back to the kitchen and trying to figure out what the actual dish is. [You have] a plan of making a certain dish and they could be very different by the time we finished cooking it. And a lot of times testing the film and seeing what audiences respond to, and sometimes you got to get rid of jokes or get rid of moments and elevate other moments. It's just a balancing act, then that's why it takes a year to finish these films."
Some filmmakers have a knack for knowing exactly what footage they need to shoot and plan their schedules down to the minute to avoid any ounce of unnecessary fat, with Steven Soderbergh being one extreme example, but Waititi is much more comfortable playing fast and loose. With this quote (and those kitchen references), one definitely gets the sense he'd be a terrific contestant on Food Network's "Chopped."
"Thor: Love and Thunder" hits theaters on July 8, 2022.
If you liked the article, do not forget to share it with your friends. Follow us on Google News too, click on the star and choose us from your favorites.
For forums sites go to Forum.BuradaBiliyorum.Com
If you want to read more Like this articles, you can visit our Social Media category.