Social Media
#Karate Kid Movie Announced by Sony, Set for Theatrical Release in 2024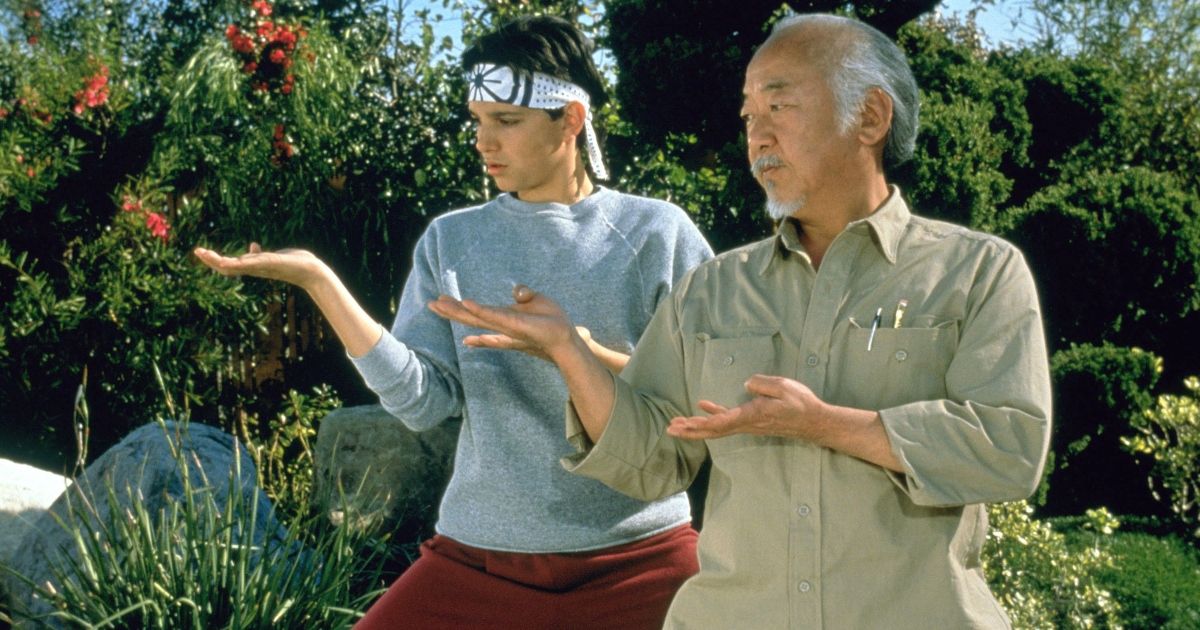 "Karate Kid Movie Announced by Sony, Set for Theatrical Release in 2024"
A new
Karate Kid
movie is in the works, courtesy of Sony Pictures. The studio has officially announced the franchise's return to theaters by dating a new installment of the series, simply dubbed
Karate Kid
, for June 7, 2024. Per
Deadline
, the announcement comes along with several other release date announcements, such as Sony's superhero movies
Kraven the Hunter
(Oct. 6, 2023) and
Madame Web
(Feb. 16, 2024).
No information has been revealed about the new
Karate Kid
movie, so it's currently unclear who will be appearing in the film or what the plot might be. It's possible that it will be an extension of the original
Karate Kid
universe, which consisted of four movies along with the sequel series
Cobra Kai
. Some of the
Cobra Kai
cast members have teased that the show could be soon fleshed out into more of a cinematic universe, and this new film could be a part of those plans coming to life.
"The thing that's been created, there's kind of this Karate Kid Cinematic Universe now where Cobra Kai is, you know, at the center of that and when that day does come in for a landing, there are other areas to draw from," Ralph Macchio recently told Comicbook.com. "I mean, whether it's … Is there a Miyagi origin story? Is there a Cobra Kai prequel before The Karate Kid? Is there spin-offs with some of the young cast of these characters? Who knows? But we're not done as long as we're given the opportunity to really bring it in. As long as it evolves organically, these guys that write the show really have their finger on the pulse of that."

Macchio's co-star William Zabka also told the outlet, "There's an endgame [for Cobra Kai]. Everything's pointing to a place on the map for sure. It's a matter of how many [seasons] we're gonna get to do that, but there's definitely an endgame. We're gonna end the series, and then I think we're gonna do a trilogy of films."

Related: The Best Moments from the Karate Kid Franchise, Ranked


Cobra Kai Brought New Life to The Karate Kid

Certainly, the success of Cobra Kai must have played a big role in Sony bringing The Karate Kid back to theaters with a new film. The series, which serves as a follow-up to the original trilogy and The Next Karate Kid, features a mix of legacy characters along with newcomers to the story. It seems to be exactly what fans wanted as the show has been very popular for years. At this point, Sony must be hoping that interest will carry over into high ticket sales for the franchise's return to the big screen.

"That's what we love most about the franchise: anybody watching our show sees how many characters are entering in and there's part of us that never wants to stop," co-creator Jon Hurwitz recently told Total Film, teasing spinoffs to come. "We do have a place where it's all going, but that doesn't mean the world has to stop there. We have lots of ideas of continuing [the universe] and keeping the Karate Kid vibes going through other stories and other shows and different formats for that."

You can watch all five seasons of Cobra Kai on Netflix.

If you liked the article, do not forget to share it with your friends. Follow us on Google News too, click on the star and choose us from your favorites.
For forums sites go to Forum.BuradaBiliyorum.Com
If you want to read more Like this articles, you can visit our Social Media category.