Social Media
#Is The Adventures Of Pluto Nash The Biggest Bomb Of All Time?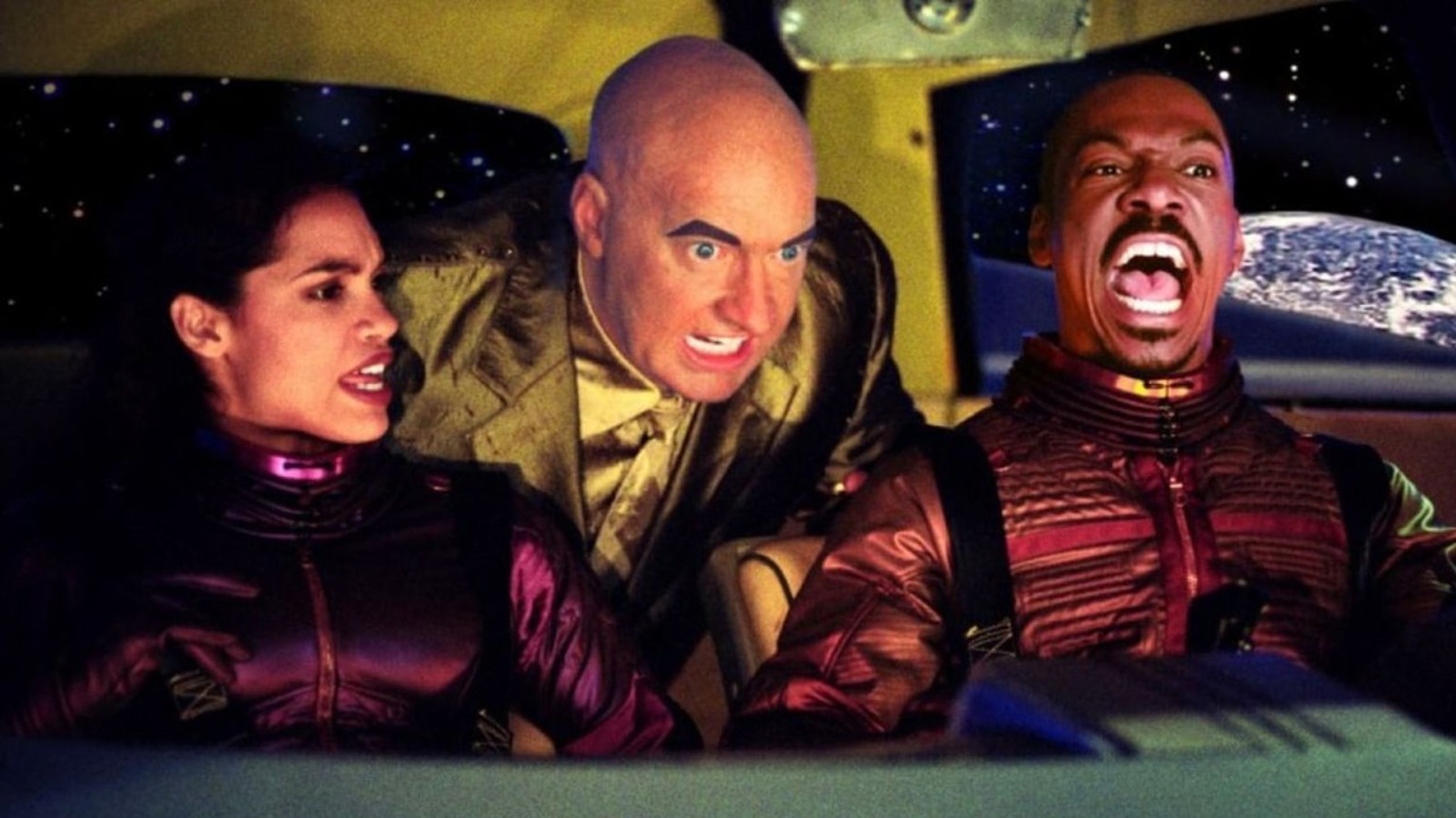 "Is The Adventures Of Pluto Nash The Biggest Bomb Of All Time?"
"The Adventures of Pluto Nash" hit theaters on August 16, 2002 and, right from the jump, it was clear that this wasn't going to be your average box office bomb. The expensive sci-fi/comedy opened to an abysmal $2.1 million domestically, placing tenth on the charts behind "The Master of Disguise" and just above "Stuart Little 2." It was Vin Diesel's "xXx" that claimed victory that particular weekend, making 10 times what "Pluto Nash" did — and that movie was in its second weekend. Ouch.
In the end, "Pluto Nash" finished its run with $4.4 million domestic and a mere $2.6 million internationally for a $7.1 million grand total. And I don't mean that week — I mean, that's it. A $100 million movie (before marketing) made just over $7 million in ticket sales. It is truly hard to fathom a worse business move in the history of the movie business. This is the kind of thing that costs people their jobs. To that point, Castle Rock Entertainment cut more than 30% of its employees just two weeks after the movie's initial release.
It can be argued that "The Adventures of Pluto Nash" is the biggest box office bomb ever produce. Another often-cited failure is 1995's "Cutthroat Island," which earned just $10 million against a $98 million budget. Close, but not quite as bad. Maybe we can look at Disney's "Mars Needs Moms," a $150 animated flop that topped out at $39.2 million back in 2010. There are plenty of other disasters that have washed up on the shores of Hollywood's misguided past but, for my money, this is the cream of the crop. The worst of the worst and the trophy nobody wants to have in their trophy case. But that title has to belong to someone, and I think it belongs to "The Adventures of Pluto Nash."
If you liked the article, do not forget to share it with your friends. Follow us on Google News too, click on the star and choose us from your favorites.
For forums sites go to Forum.BuradaBiliyorum.Com
If you want to read more Like this articles, you can visit our Social Media category.