Technology
#Influencers inadvertently exposed the horrors of AI surveillance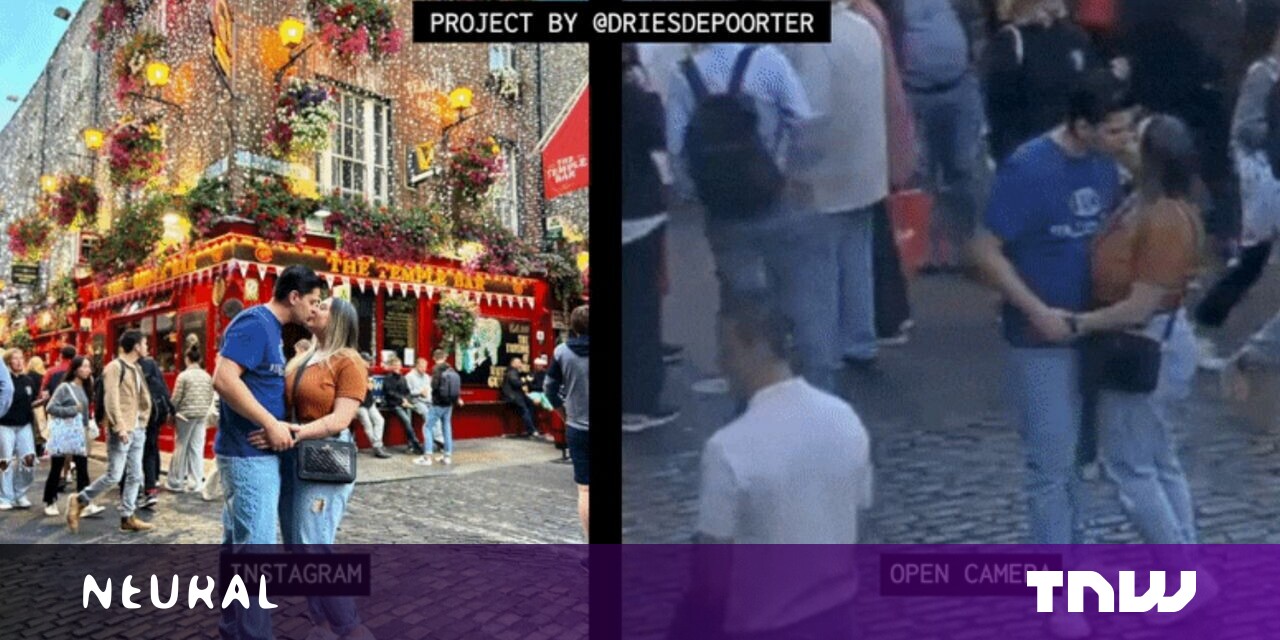 "Influencers inadvertently exposed the horrors of AI surveillance"
Influencers may crave attention by "occupation," but a new AIexperiment shows they can't always control their admirers' gazes.
Dubbed "The Follower," the project tracks Instagrammers in the wild. In the process, it offers a glimpse at the terrifying capabilities of automated surveillance.
The experiment is the brainchild of Dries Depoorter, a Belgian artist who previously caught our attention by monitoring politicians using phones at work.
For his latest demonstration of tech's dangers, Depoorter analyzed feeds from open cameras, which offer easy access to images of public places (and sometimes private ones).
Depoorter first recorded weeks of footage captured at Insta-friendly landmarks. Next, he scraped Instagram for photos tagged with the camera locations. His software then compared the Instagram images with the recorded footage.
According to Depoorter, his system picked out influencers with more than 100,000 followers. They were then matched to the film of their Instagram photos being taken.
He shared some examples on –where else? — Instagram.
Initially, The Follower may appear to merely mock the drudgery behind picture-picture Instagram posts. But Depoorter's track record suggest he's aiming at a more dangerous target.
As privacy activists have noted, his monitoring system is benign compared to what companies are already selling to governments.
While the attention-seeking influencers may garner little sympathy, anyone can enter the crosshairs of AI surveillance.
If you liked the article, do not forget to share it with your friends. Follow us on Google News too, click on the star and choose us from your favorites.
For forums sites go to Forum.BuradaBiliyorum.Com
If you want to read more like this article, you can visit our Technology category.