Social Media
#Idris Elba Has Something 'Big Cooking' for DC, is it a Bloodsport Spinoff?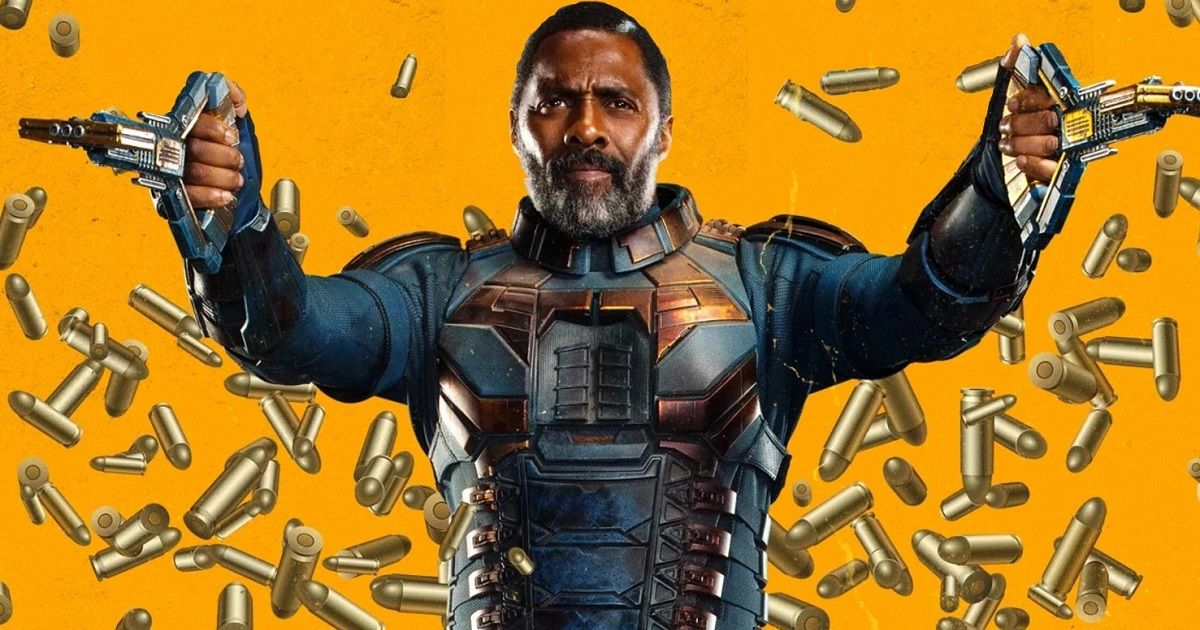 "Idris Elba Has Something 'Big Cooking' for DC, is it a Bloodsport Spinoff?"
The Suicide Squad
star Idris Elba could soon make his comic book movie return, with the actor reportedly having a "big thing cooking" with DC. Coming courtesy of
Fandango's Erik Davis
, Elba is planning to suit up once again for the DC universe, with the actor presumably looking to launch a spinoff for his
The Suicide Squad
character, Bloodsport. You can see what Davis had to say about the secret DC project below.
While the details of this mysterious DC project starring Idris Elba are unknown at this time, there have been whispers of a Bloodsport project in the past. And, following the success of director James Gunn's other spinoff, Peacemaker starring John Cena, looking to Elba's character for the next project certainly makes sense.

Idris Elba stars as Robert DuBois AKA Bloodsport alongside a large ensemble cast of expendables in 2021's The Suicide Squad. Sent on a black-ops mission with the likes of Margot Robbie as Harley Quinn, John Cena as Peacemaker, Joel Kinnaman as Colonel Rick Flag, David Dastmalchian as Polka-Dot Man, Daniela Melchior as Ratcatcher 2, and Sylvester Stallone as the voice of King Shark, The Suicide Squad finds the convicts sent to an island to destroy all traces of the giant alien starfish Starro the Conqueror before it falls into the local government's control.

There has been no confirmation of a Bloodsport spinoff, and there is always the chance that Idris Elba could be adding his name to a completely different DC project, but the actor has previously expressed his desire to explore the character further. "It wouldn't be next, it would be what came before," Elba said back in August 2021. "I would be really interested to see why he went to jail, why did he shoot Superman? I would love to see that narrative come alive."

Would you like to see a Bloodsport spinoff take shape with Idris Elba at its center? If not, why not ya spoilsport?

Idris Elba Will Next Face Down a Lion in the Survival Thriller, Beast
Before potentially once again wielding all manner of different gadgets and weaponry, Idris Elba will find himself wishing for the technologically advanced suit of Bloodsport in the upcoming survival thriller Beast.

Beast finds Idris Elba starring as Dr. Nate Samuels, a widowed husband and father who, with his two teenage daughters, find themselves hunted by a massive rogue lion intent on proving that the savannah has but one apex predator. Samuels returns to South Africa, where he first met his wife, on a long-planned trip with their daughters to a game reserve. But what begins as a journey of healing jolts into a fearsome fight for survival when a lion, a survivor of vicious poachers who now sees all humans as the enemy, begins stalking them.

Directed by Baltasar Kormákur from a screenplay by Ryan Engle and starring Iyana Halley, Leah Sava Jeffries, and Sharlto Copley alongside Elba, Beast is scheduled to be released in the United States on August 19, 2022, by Universal Pictures.
If you liked the article, do not forget to share it with your friends. Follow us on Google News too, click on the star and choose us from your favorites.
For forums sites go to Forum.BuradaBiliyorum.Com
If you want to read more Like this articles, you can visit our Social Media category.