Social Media
#How Pirates Of The Caribbean's Meaty Special Effects Brought Its Skeleton Crew To Life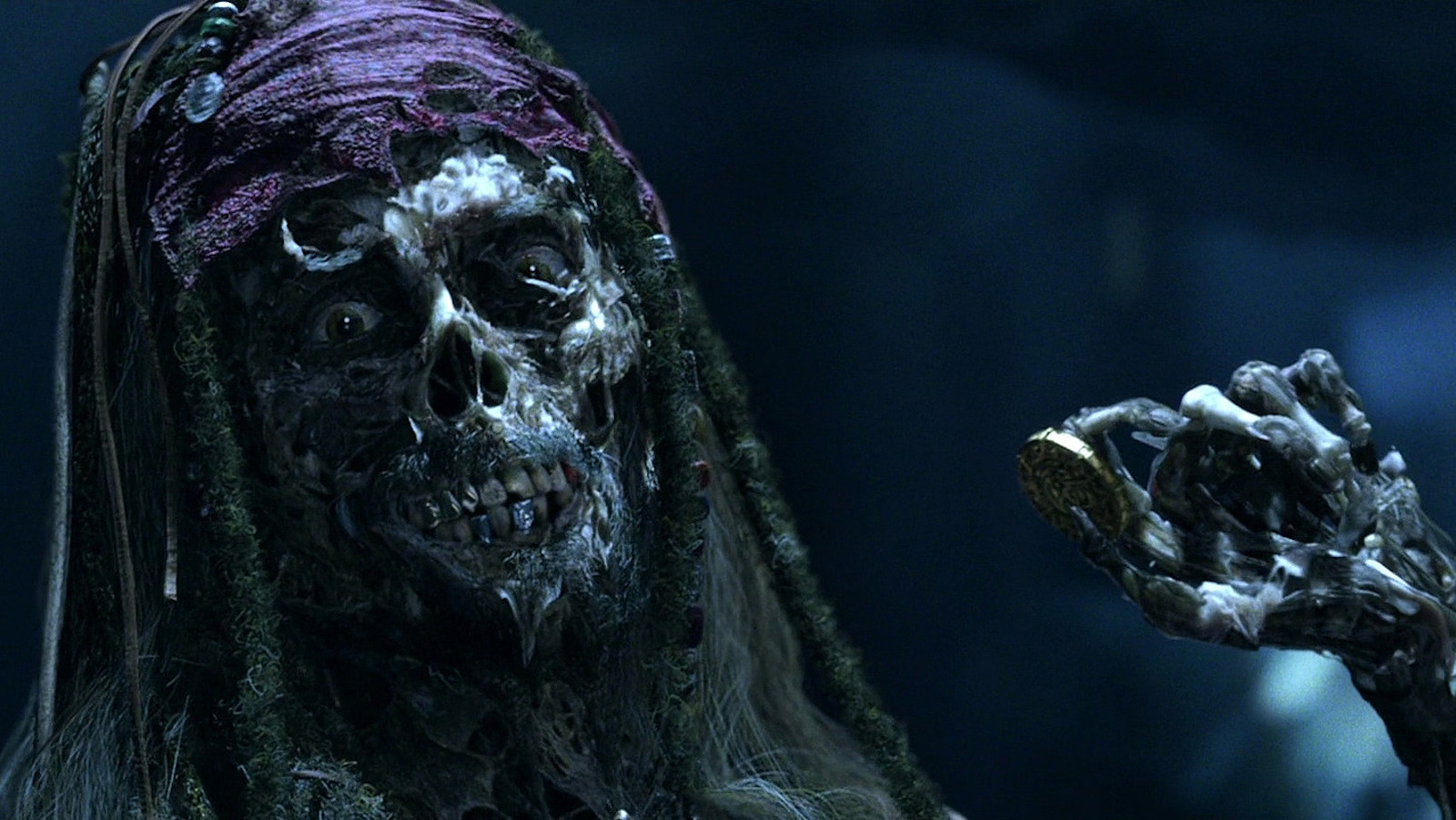 "How Pirates Of The Caribbean's Meaty Special Effects Brought Its Skeleton Crew To Life"
McBride is a veteran within the visual effects industry and has spent more than two decades in the business. Looking at the end product in "Curse of the Black Pearl," one would assume that he had an integral part of the film. Yet McBride was only working as a concept artist on Ang Lee's "The Hulk" when he was called for a two-day stint that would turn into a full-time role as art director on director Gore Verbinski's swashbuckling movie. It was early on in the project when Disney wanted to a find a unique look for skeletal pirates that inspiration struck McBride, as he recounted to Lucasfilm:
"My brain immediately went to sometime before when my wife had given me this turkey jerky snack to eat. So I asked if I could run to the grocery store and pick some up. I then took photos of it on my desk and collaged them onto the surface of a skull. The director of the film really liked it."
If you delve into McBride's concept art on his Instagram, it's easy to see how the production team of "Pirates" needed his artistic vision. His mythology development for his graphic novel "Toraidhe" is inspired and brings to mind the golden, swooping lines of art nouveau or the work of midcentury concept artist Eyvind Earle. In one instance, we see how McBride's visuals for a scene in 2007's "Pirates of the Caribbean: At World's End" were not only used as concept art but as a digital makeup element. Much like the turkey jerky in the original movie, McBride's tentacle wound illustration in the third film was grafted onto the actor by a special effects artist.
If you liked the article, do not forget to share it with your friends. Follow us on Google News too, click on the star and choose us from your favorites.
For forums sites go to Forum.BuradaBiliyorum.Com
If you want to read more Like this articles, you can visit our Social Media category.