Social Media
#Harrison Ford Was Acting On The Fly In One Of The Fugitive's Best Scenes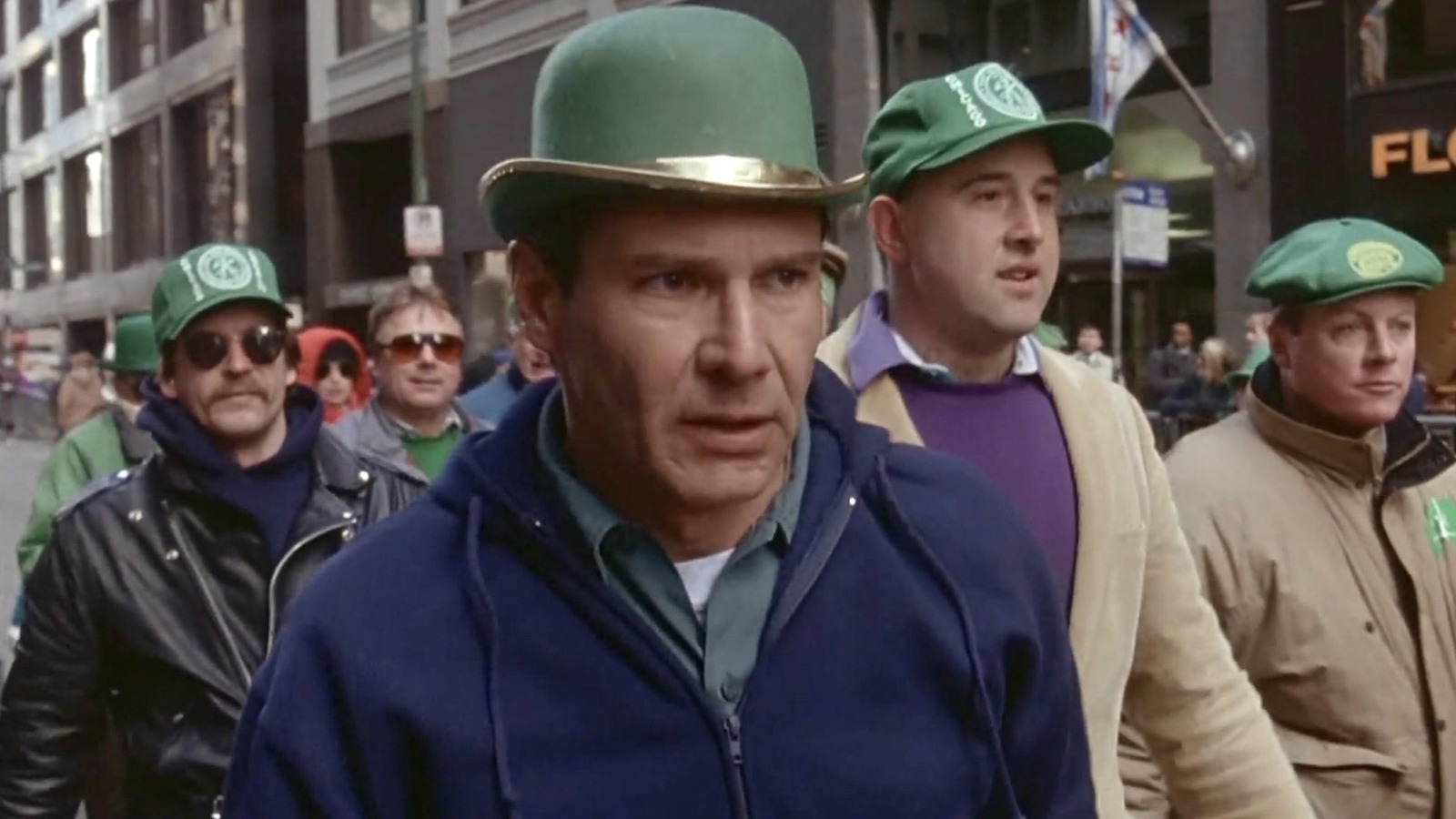 "Harrison Ford Was Acting On The Fly In One Of The Fugitive's Best Scenes"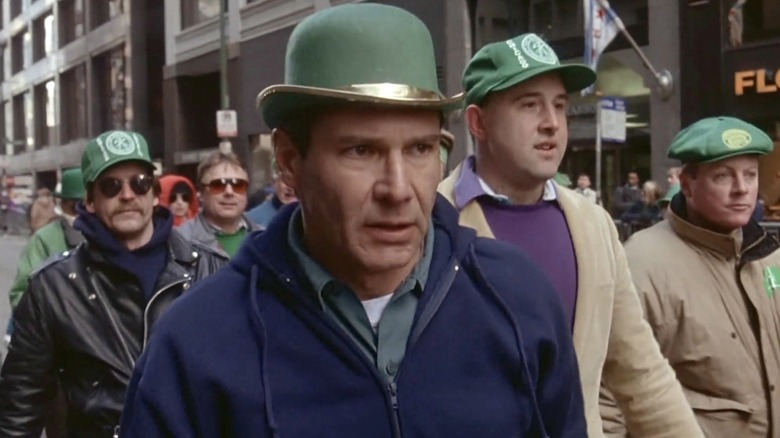 Warner Bros.
In "The Fugitive," when Harrison Ford's protagonist, Dr. Richard Kimble, fishes a green hat out of the trash and joins a St. Patrick's Day Parade in Chicago, it would be easy to think you are witnessing a well-choreographed bit of movie magic. However, director Andrew Davis, a Chicago native, obtained permission from the city to film in a real parade, putting Ford, his costar Tommy Lee Jones, and camera operator Robert Ulland in the middle of the festivities with a
Steadicam
 to capture their chaotic scramble.
The scene leading up to the parade sees Kimble fleeing from deputy U.S. marshal Samuel Gerard (Jones, in an Oscar-winning role) through Chicago City Hall. He gets his foot caught in the sliding doors and Gerard fires several gunshots at him, hitting the bulletproof glass but establishing the stakes of the scene as life or death. After Kimble extricates himself from the doors, he heads out into the street and gets caught up in the flow of the parade, taking off his jacket to blend in as Gerard and fellow deputy marshal Henry (Johnny Davenport) search fruitlessly for him.
According to RogerEbert.com — named, of course, for the famed film critic for the Chicago Sun-Times — this scene in "The Fugitive" was "a largely improvised affair." It put Ford in a position, much like the wanted man he was playing, where he was trying to go unrecognized in the parade crowd. Despite being a big movie star with the original "Star Wars" and Indiana Jones trilogies behind him, Mental Floss notes that the actor was able to go several minutes without being noticed. 
Spur of the moment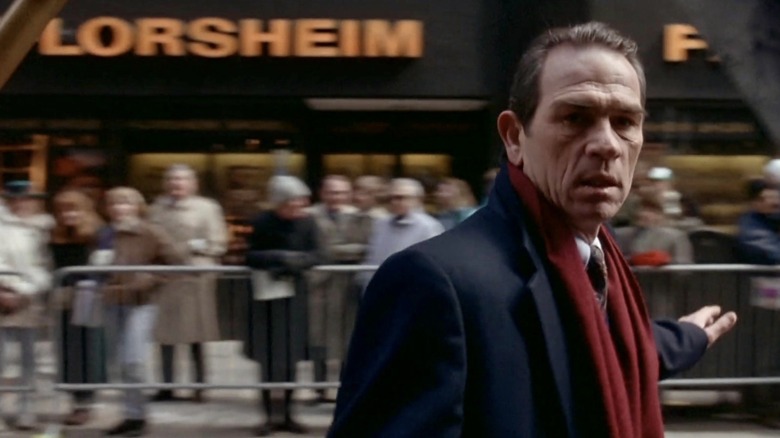 Warner Bros.
That "The Fugitive" was able to capture the bustle of the real Chicago, with its rivers dyed green on St. Patrick's Day, is a testament to its air of authenticity, despite being a '90s action thriller adapted from a '60s television series. Compare the more recent James Bond film "Spectre," which staged its own highly immersive yet fake Day of the Dead parade in Mexico City (one that inspired the city to
hold a real parade
 only after the film's release). That film used compositing techniques to fill up a city square with hundreds of thousands of people where none existed, and it dropped a helicopter into the middle of the crowd and had its secret agent fly off in it for a midair fight.
The camerawork in "The Fugitive," on the other hand, keeps the viewer on the ground and lets them share Kimble's fear of being apprehended and Gerard's frustration as he looks everywhere for Kimble in the parade but comes up empty-handed. It's a great scene that shows sometimes a run-and-gun filmmaking approach works and can actually enhance the spontaneous feel of a movie as actors like Ford and Jones work to adapt to an event while it unfolds in real time.
If you liked the article, do not forget to share it with your friends. Follow us on Google News too, click on the star and choose us from your favorites.
For forums sites go to Forum.BuradaBiliyorum.Com
If you want to read more Like this articles, you can visit our Social Media category.