Social Media
#Grace Inspace clowns around in the "Oxytocin" video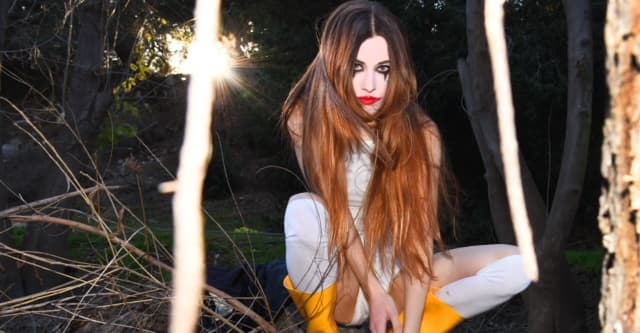 "Grace Inspace clowns around in the "Oxytocin" video"
The new clip from the indie pop singer-songwriter premieres today on The FADER.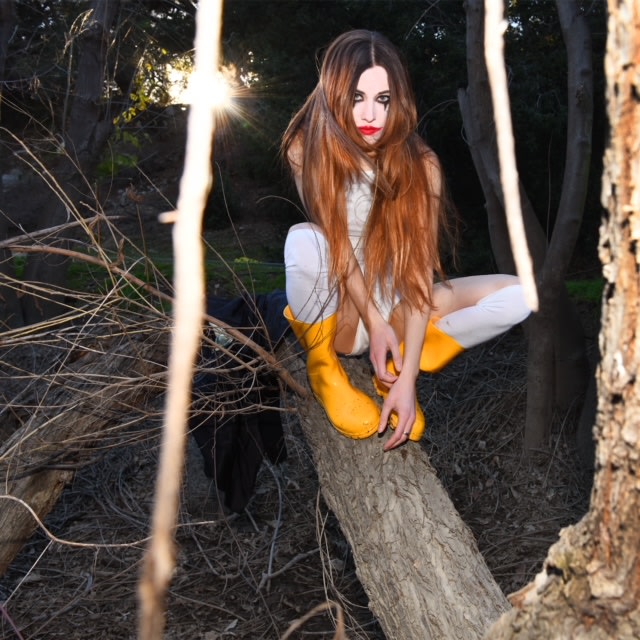 Grace Inspace. Photo by Kate Garner

The human body, with its countless simultaneous and unconscious functions that are oblivious to our conscious demands, exists on the other end of a wide gulf from our conscious self. Hormones, for example, will send you spiraling down the rabbit hole of love regardless of whether it's a bad idea or not. Protest all you want, wail and knash your teeth, but sooner or later, oxytocin comes for us all.
Grace Inspace, an indie rock musician who splits her time between L.A. and London, finds inspiration in this particular agony for her new song, named after the love hormone. "Oxytocin" is Inspace's third single and her best yet, just for how much fun it seems to be having. Inspace's vocals have the resolute-yet-ethereal vocals of some cult favorite from decades past, a firm foundation for the music to dig into its toybox, drawing from psychedelic rock and space-pop (the song is produced by John King, one half of The Dust Brothers, the duo behind iconic releases like Beck's Odelay, Beastie Boys' Paul's Boutique, and, crucially, "MMMbop" by Hanson.) She may be fiending for her next hormonal hit, but Inspace is at least aiming for love on her terms: "I'll do anything at all / As long as I'm in control," she sings towards the end, the music cheering her on.
In the music video, premiering below, Inspace holes up in her bedroom in an attempt to get the love monkey off of her back. Whether or not she succeeds is up for debate, but she does recreate the "turning yourself into a clown" meme and run some errands. Check it out below.
If you liked the article, do not forget to share it with your friends. Follow us on Google News too, click on the star and choose us from your favorites.
For forums sites go to Forum.BuradaBiliyorum.Com
If you want to read more Like this articles, you can visit our Social Media category.