Social Media
#Gentefied Season 2: Release Date, Cast, And More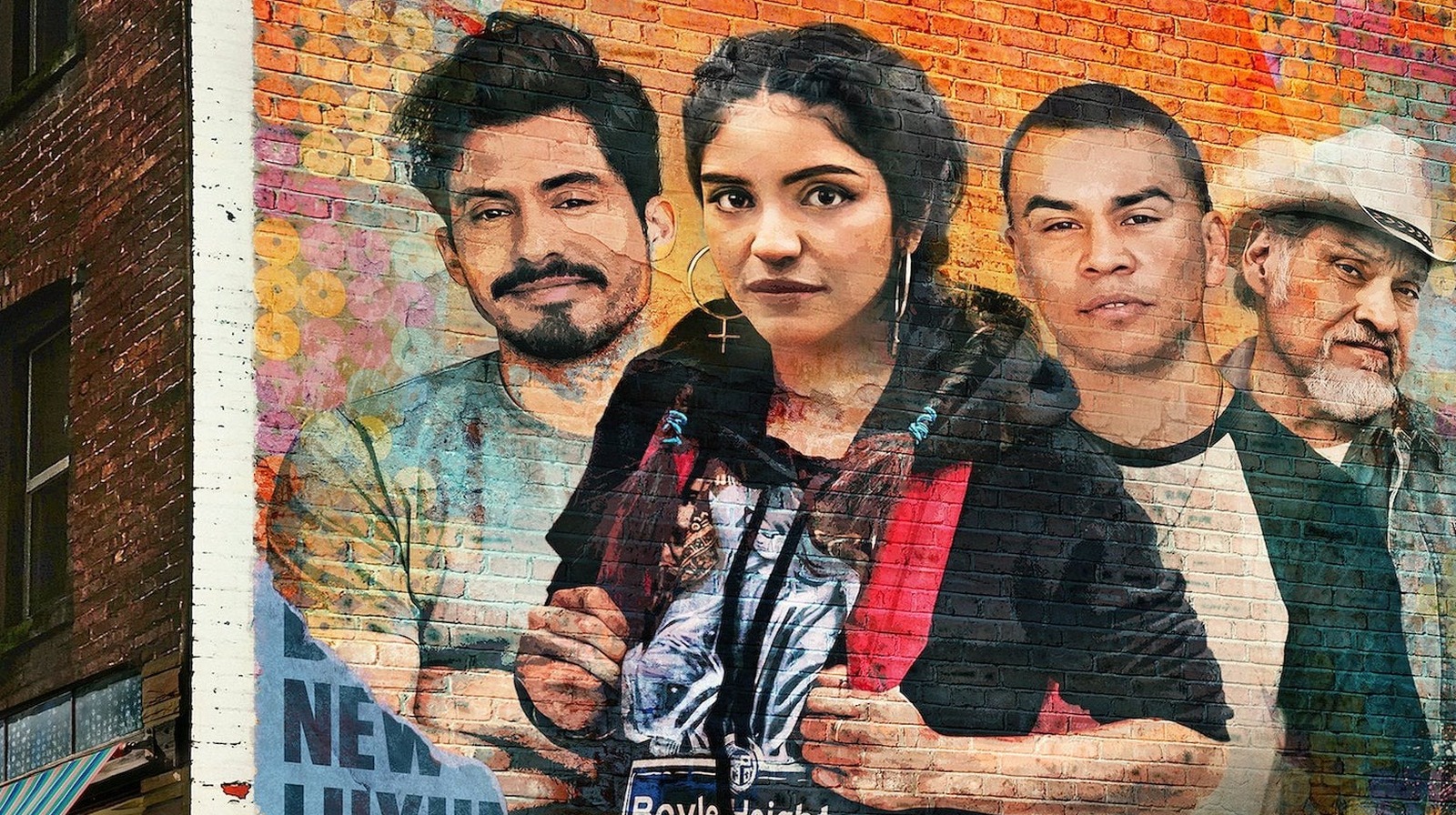 "#Gentefied Season 2: Release Date, Cast, And More"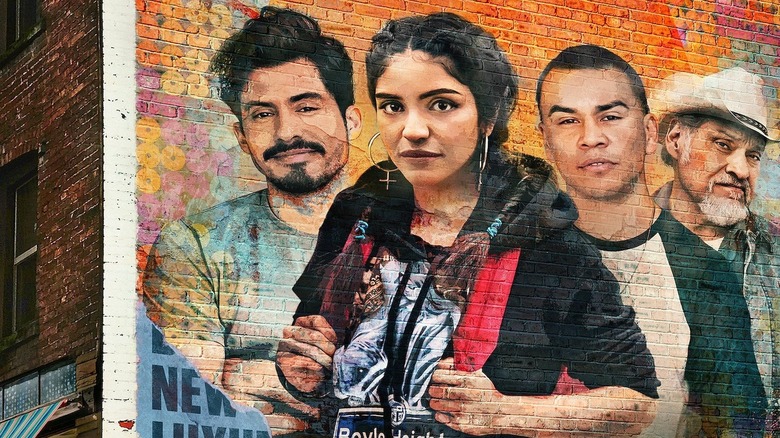 (Welcome to …And More, our no-frills, zero B.S. guide to when and where you can watch upcoming movies and shows, and everything else you could possibly stand to know.)
The endless stream of new Netflix shows means that plenty of great series get lost in the shuffle, so here's your warning — don't let "Gentefied" be one of them! The bilingual half-hour dramedy is returning for its second season very soon, meaning it's time to catch up and laugh along with the Morales family. Here's everything you need to know about "Gentefied" season 2:
Gentefied Season 2 Release Date And Where To Watch It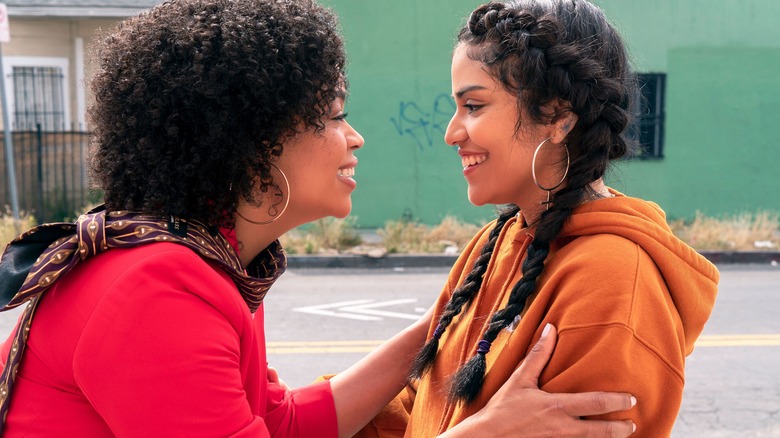 The second season of "Gentefied" arrives to Netflix on November 10, 2021. The series returns with another 10-episode season, each episode a half hour of drama, laughter and typical family insanity.
What Is Gentefied?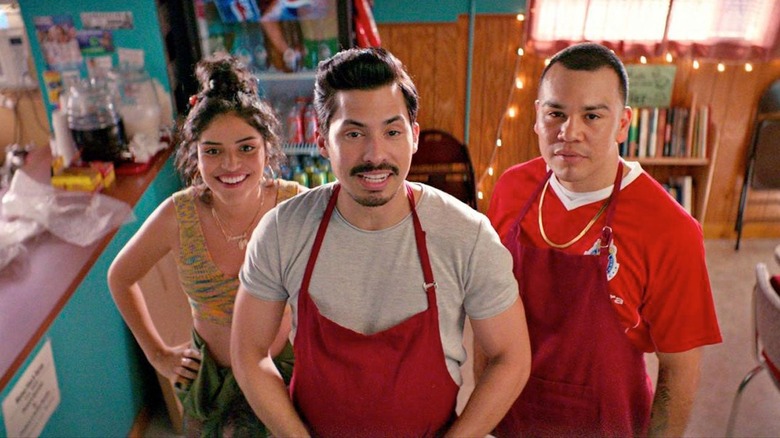 If the name "Gentefied" rings a bell, it's because this dramedy series is based on another. The original show was a seven-episode webseries, which made its debut at Sundance in 2016. It was a love-letter to Boyle Heights, a downtown Los Angeles neighborhood and an epicenter of Mexican-American culture. The original "Genetefied" set out to put a human face to gentrification, as characters adapted to drastic changes in their neighborhood.The series was created by Marvin Lemus and Linda Yvette Chávez, executive produced by America Ferrrera and eventually caught Netflix's eye to be turned into a full series. While the webseries centered a new character in each episode, Netflix's "Gentefied" follows the Morales family, three Mexican-American cousins as they struggle to chase the American Dream. For them, this involves helping their immigrant grandfather keep the family taco shop afloat. 
The title "Gentefied" is a play on the word "gentrified" but uses the spanish word gente, meaning "our people."
Gentefied Season 2 Cast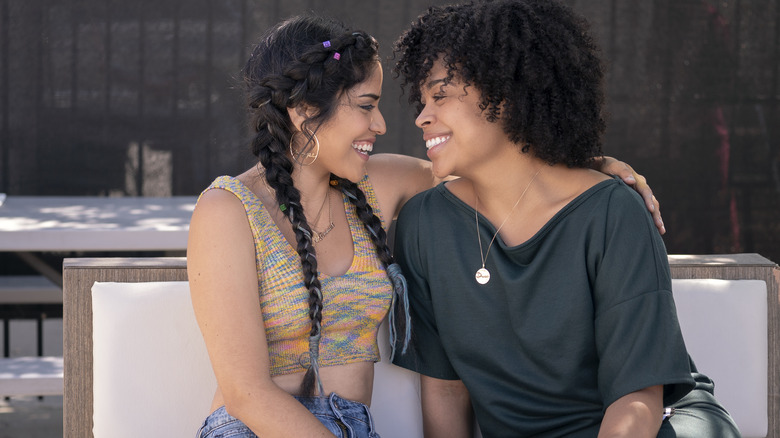 "Gentefied" stars Joaquín Cosío as Casimiro "Pop" Morales, owner of the taco shop Mama Fina's and grandfather to the Morales Cousins. J.J. Soria is Erik Morales, Pop's grandson with a baby on the way; Carlos Santos is Chris Morales, a chef; and Karrie Martin is Ana Morales, Pop's granddaughter and an artist. Julissa Calderon is Yessika Castillo, Ana's girlfriend and Annie Gonzalez is Lidia Solis, Erik's pregnant girlfriend. The series also stars Jaime Alvarez as Javier; Greg Ellis as Austin; Bianca Melgar as Nayeli Morales; Laura Patalano as Beatriz Morales; Rafael Sigler as Pancho Solis; Al Patiño as Chuey; Brenda Banda as Norma; Felipe Esparza as Crazy Dave; and Michelle Ortiz as Connie.
The second season adds cast members Clarissa Thibeaux, Manuel Uriza, Ivana Rojas and Melinna Bobadilla.
Gentefied Season 2 Directors, Writers, And More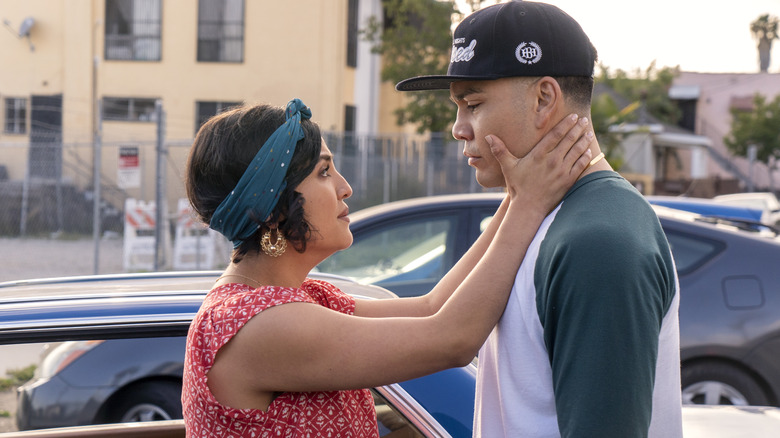 "Gentefied" comes from the creator behind the original web series, Marvin Lemus & Linda Yvette Chávez. America Ferrara returns as executive producer, along with Monica Macer, Charles D. King, Aaliyah Williams, Kim Roth, and Teri Weinberg. Ferrara previously directed an episode in the first season, with other directors including Marvin Lemus, Marta Cunningham, Aurora Guerrero, and Andrew Ahn.
Gentefied Season 2 Trailer
"In this new season of Netflix's half-hour dramedy Gentefied, the Morales cousins fight alongside Pop on his arduous battle to stay in the country, all while dealing with new love, new babies, estranged fathers, and of course, tracking down Bad Bunny at a Halloween party. They'll fight to thrive, but along the way will question where they truly belong in a world made up of borders, family separation, and the potential loss of their beloved taco shop, Mama Fina's. Because what's life without free tacos?"
Read this next: 15 Shows Like Brooklyn Nine-Nine You Need To See
The post Gentefied Season 2: Release Date, Cast, and More appeared first on /Film.
If you liked the article, do not forget to share it with your friends. Follow us on Google News too, click on the star and choose us from your favorites.
For forums sites go to Forum.BuradaBiliyorum.Com
If you want to read more Like this articles, you can visit our Social Media category.