Anime || Manga
#Cells at Work! Live-Action Film Needs Extras Who Can Play Human Cells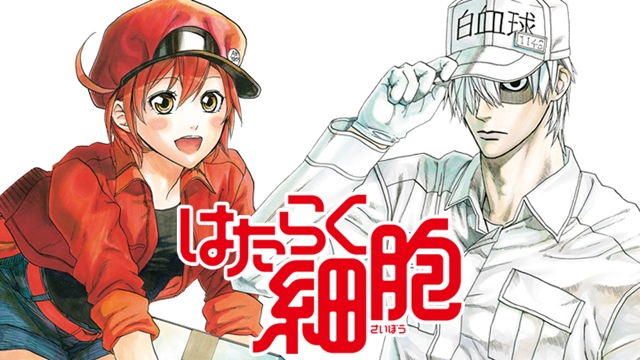 "Cells at Work! Live-Action Film Needs Extras Who Can Play Human Cells"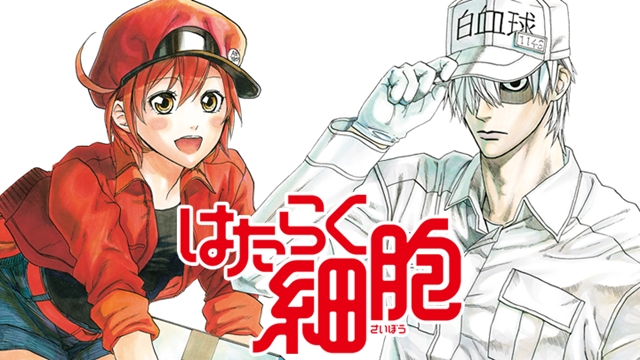 As reported, a live-action film adaptation of Akane Shimizu's manga series Cells at Work! is now in the works. And the film has begun recruiting volunteer extras to play human cells.
RELATED:

Cells at Work! Manga Gets Live-Action Film Adaptation 
According to Maebashi Film Commission, the film needs a large number of men and women, ages 5-60, who can dress up as red blood cells, white blood cells, and other human cell characters in the film. Filming will take place from early April to late June in various locations in Japan, including the Kanto region (Tokyo, Kanagawa, Gunma, Chiba, Ibaraki, etc.), Chubu region (Shizuoka, Yamanashi), and Kansai region (Hyogo, Wakayama).
The first shoot will take place on April 13 in Maebashi City, Gunma Prefecture. 40 men and women in their teens to 20s and 10 women in their 20s to 40s are being recruited. Then, the second shoot will follow on April 15 and 16 in the same city with 560 men and women aged 15-60 years old and 20 girls aged 5-10 years old (95-120 cm tall).
Since they are volunteer extras, participants will receive an original souvenir of the film, which is not for sale. No accommodation or transportation expenses will be provided (free parking is available for those filming in Maebashi City). If you want to be on film in a human cell role, this is a great opportunity! To participate, please fill out these forms: for April 13, for April 15 and 16. 
4月11日、13日、15・16日に前橋市・太田市で撮影される映画『はたらく細胞』のエキストラ募集をしております。

参加希望の方は募集要項をお読みのうえ、お申し込みをお願いします。

※応募・問合せ先はぐんまフィルムコミッションではありません pic.twitter.com/VX6jb6tq5U


— 【群馬県公式】ぐんまフィルムコミッション (@gunma_fc11) March 23, 2023
The manga was serialized in Kodansha's Monthly Shonen Sirius magazine from January 2015 to January 2021 and released in six volumes. The TV anime adaptation aired for two seasons between 2018 and 2021. Crunchyroll streams both seasons and describes the series:
This is a story about you. A tale about the inside of your body… According to a new study, the human body consists of approximately 37 trillion cells. These cells are hard at work every day within a world that is your body. From the oxygen carrying Red Blood Cells to the bacteria fighting White Blood Cells, Get to know the unsung heroes and the drama that unfolds inside of you!
TV anime trailer:
Source: Maebashi Film Commission 
©Akane Shimizu/Kodansha
©Akane Shimizu/Kodansha, Aniplex, davidproduction

If you liked the article, do not forget to share it with your friends. Follow us on Google News too, click on the star and choose us from your favorites.
For forums sites go to Forum.BuradaBiliyorum.Com
If you want to read more anime-manga articles, you can visit our anime-manga category.