Social Media
#Captain Hardcore supports hand-tracking on Oculus Quest, sparking questions about VR porn's future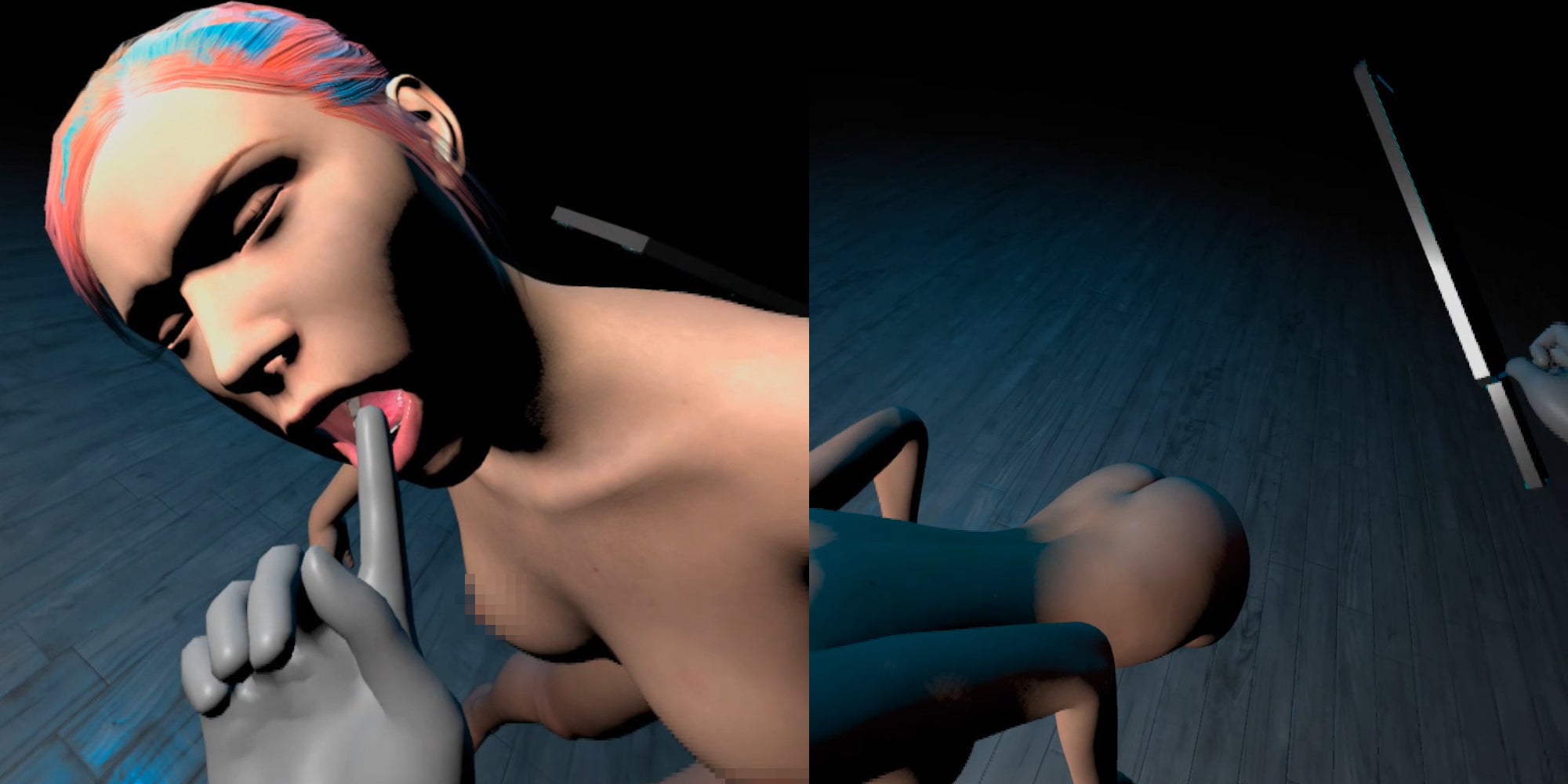 "#Captain Hardcore supports hand-tracking on Oculus Quest, sparking questions about VR porn's future
"
Hand-tracking on PC VR isn't ready yet—but it's coming.
Earlier this week, Facebook launched the Oculus Quest 2, its successor to 2019's popular standalone virtual reality headset the Oculus Quest. That same year, Oculus also added hand-tracking support as an early, experimental feature. Developers found much to love from the system. Using your hands in a virtual reality game is, after all, the most natural control mechanism possible. And now, one of the most popular VR porn games in development has VR hand-tracking support: Captain Hardcore.
On Oct. 3, Captain Hardcore's developer AntiZero published a new Patreon-exclusive build of the game introducing hand-tracking on Oculus Quest. Players can now put down their controllers and use their hands to touch and move models, pick up sex toys, spank characters, and insert dildos into whatever hole they choose. Hand-tracking is advanced enough to not just smoothly track characters' fingers but let players masturbate the game's characters or even stick fingers into their mouths.
While the Oculus Quest's VR porn game library has grown considerably over the past year, Captain Hardcore was one of the first VR titles to hit the device; its first Quest build launched in late February. The game runs off the Unreal Engine, which is how developer AntiZero reconfigured the game for the Oculus Quest and added hand-tracking support, he told the Daily Dot.
While official Unreal Engine hand-tracking support makes its implementation far easier than coding the feature from scratch, there are still issues that designers have to work with. AntiZero told the Daily Dot that since Captain Hardcore is a physics-intensive VR sex simulator, he had to fine-tune the game for realistic hand-tracking physics and collisions. Then there are hand-tracking user experience concerns; without the Oculus Touch's convenient buttons and thumbsticks, creating a seamless user experience isn't easy.
"How does the player move without thumbsticks? How do they select objects or click on menus? You can use natural gestures like pinching, pointing and grabbing—but these are easy to trigger unintentionally and it's frustrating when you try to grab hold of something and end up triggering something else!" AntiZero said. "There's also less tactile feedback for the player, they can no longer feel the click of a button or the vibration of a controller, so it's not easy to make it work in a way that feels natural."
This reporter recorded a video of the new Quest build, provided to the Daily Dot by AntiZero. Hand-tracking support still has room for improvement but was overall impressive to use. Models responded to gentle touches and strokes, and it was relatively easy to grab characters' breasts or stroke their bodies. More complicated movements, like inserting dildos or grabbing paddles, were less user friendly. But in terms of supporting "direct" contact between characters and players, Captain Hardcore's hand-tracking capabilities are already pretty revolutionary. Players can slap characters on the butt and receive a plump "smack" sound as long as their hand is going fast enough (but not too fast, which can throw off the Quest's sensors).
To be clear, Captain Hardcore's hand-tracking limitations aren't on AntiZero's shoulders. The Quest has a small tracking area and can't handle fast hand movement. The Quest also can't track hands obscured by each other; object permanence basically doesn't exist in the current state. Without enough hand-tracking data to "guess" the player's pose, AntiZero said, the Oculus Quest "hides the hands completely, or it might miss gestures like pinching."
"This is a limitation of the hardware and probably won't improve until Oculus find a more reliable way to do hand-tracking," he told the Daily Dot.
For now, hand-tracking remains solely on Captain Hardcore's Oculus Quest build. But don't discount hand-tracking's possible implementation on PC. Apps like Virtual Desktop offer hand-tracking support for PC VR gameplay already by treating players' hands like controllers. And while there are no official PC VR games with hand-tracking support yet, programming exists that supports hand-tracking on PC VR headsets.
It's tricky predicting where VR technology will go next, let alone how it will impact the adult industry. But researchers are already figuring out new ways to make virtual reality more immersive. MIT's MoveU uses galvanic vestibular stimulation to cut down on motion sickness and simulate in-game movement. Meanwhile, Northwestern University researchers have created "epidermal VR," a wireless system designed to simulate digital touch via "a fast, programmable array of miniature vibrating actuators." This would let friends and family "reach out and virtually touch each other" during video calls, the university claims, with practically no time delay.
For the time being, AntiZero thinks "we're quite far" from touching and feeling VR objects in consumer-based VR devices. He remains focused on the present; Captain Hardcore, for example, works well on Facebook's newly released Oculus Quest 2.
But while the future may be distant, AntiZero is still interested in pushing the envelope with his adult VR game and seeing where the industry goes next.
"Full-body tracking and multiplayer has a lot of potential," AntiZero said. "Imagine Captain Hardcore with the social features of something like VRChat. That combined with full-body tracking and toys that respond to other players would be crazy!"
In the meantime, Captain Hardcore fans can try the game's Oculus Quest build by subscribing to AntiZero's Patreon. The game now supports Oculus Quest 2, making it a solid investment for any new Quest 2 owners interested in seeing what the VR porn game world has to offer.
---
More NSFW on the Daily Dot
17 feminist porn sites for erotic empowerment
The best sites for ethical, fair trade porn
Sex in quarantine? Expert advises BDSM during coronavirus pandemic
Distressed? Meet Dominatrix Simulator's 'therapeutic' dominatrix session
For forums sites go to Forum.BuradaBiliyorum.Com
If you want to read more Like this articles, you can visit our Social Media category.