Social Media
#Born Again Questions We Can't Wait to See Answered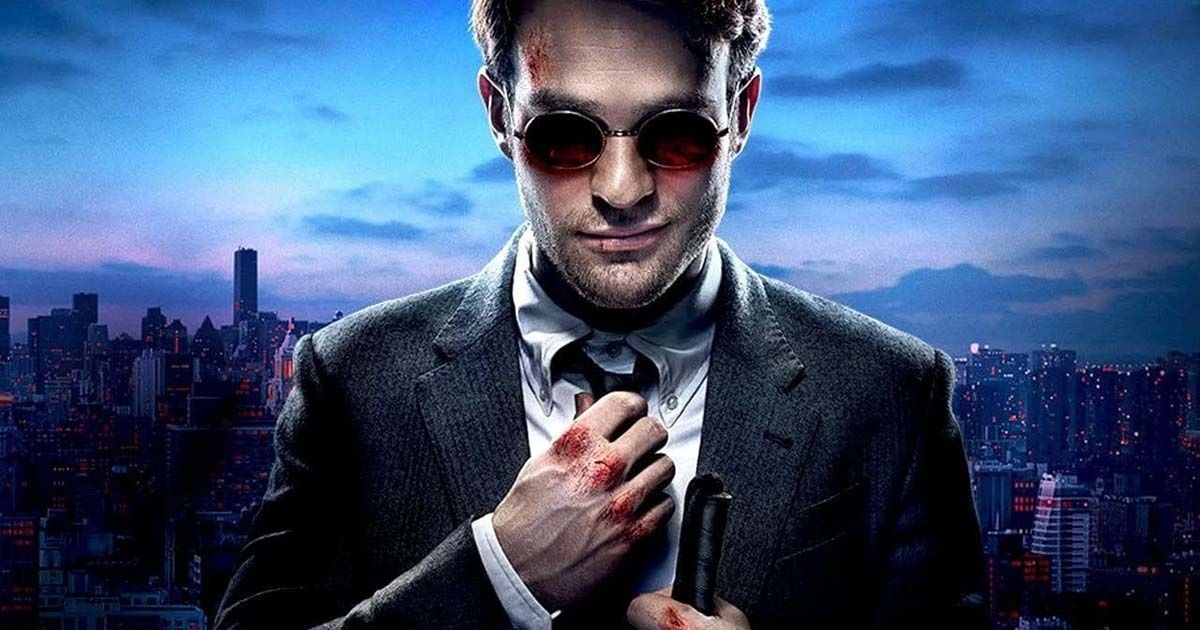 "Born Again Questions We Can't Wait to See Answered"
Daredevil hasn't been seen in the MCU for a long time. The popular Netflix series was canceled in 2018, and Matt Murdock hasn't been in Hell's Kitchen since. But now that the MCU has acquired the title, fans are excited about the new
Daredevil: Born Again
series. With rumors of Daredevil showing up in
She-Hulk
and plans on putting him into other MCU shows, fans can't wait to get our first glimpse at the Devil of Hell's Kitchen. Many have questions about what the MCU will do with the show.
Daredevil: Born Again
will be based on the comic of the same name, so that is a source to search for answers. The comic book event, later published as its own graphic novel, was written by legendary comic book writer Frank Miller, known for popular works such as
300, Sin City,
and
Batman:
The Dark Knight Returns. Daredevil: Born Again
plots a dark time in the hero's life, telling the story of Matt Murdock's descent into madness after he loses everything due to a foul plot from the Kingpin. But now that
Daredevil
is being slowly integrated into the larger MCU, fans of the Netflix show have many
questions about the series
coming to Disney+. So let's get some answers!
Will the Series Be Tied to the Netflix Original?
It looks like Marvel's strategy when it comes to tying in old shows and movies is to acknowledge that the events happened but retcon them somehow. For example, in Spider-Man: No Way Home we saw the two other Spider-Men from previous movies, and we were told that they were all truly Spider-Man just from a different universe. In episode 2 of She-Hulk, Bruce Banner told us he "was a different person back then, literally!" when he was talking about the 2008 Incredible Hulk with Edward Norton.

Related: How MCU Phase 5 Will Change the Franchise Forever
So, it seems like the MCU is choosing to tie in pre-Disney events with a few different strategies. What this will mean for Daredevil, we aren't sure yet. But the start of the Born Again timeline can be easily adapted to happen a long time after previous events in Matt Murdock's life. We will continually get more information on Daredevil as he is slowly revealed through cameos in the MCU. But the series is likely to open with significant changes that the characters have experienced since the Netflix series because the Born Again storyline is largely about recovery.

Is the Nelson and Murdock Legal Team Still in Business?
We have seen Matt Murdock give some legal advice to Peter Parker in Spider-Man: No Way Home, and there are rumors that he is soon to appear in She-Hulk. But one wonders what his role in She-Hulk might be. Will Daredevil meet She-Hulk in court? If so, it could mean Matt Murdock is working for the city of New York, since the city is suing Abomination for damages.

We can't be sure whether this means that Murdock lost his law firm or he's being contracted. But many fans are worried about the heart of the team, Foggy Nelson. Fans do hope that Elden Henson will return as Foggy Nelson. But at the moment, the only actor confirmed for the series is Charlie Cox's Daredevil.
Related: How She-Hulk: Attorney at Law May Have Setup World War Hulk

As Marvel has done in the past, they will probably try to retain many of the same actors, but there have been no announcements yet. Deborah Ann Woll's fate as Karen Page is still uncertain as well.
Will Kingpin Return?
Kingpin is essential to the Daredevil: Born Again storyline. His obsession with Daredevil comes to a head as he gets closer than ever to finally defeating his long-time rival. A Born Again story without Wilson Fisk just wouldn't be that story. As many people know, Vincent D'Onofrio is already back in action as Kingpin in the MCU. He's appeared in the Disney+ series Hawkeye, confirming his role as New York's biggest crime boss. He is also scheduled to appear in the spin-off Echo as well. Many people agree that he is perfect for the role as he continues to prove himself a powerful villain in the MCU.


Kingpin has a significant role in the Born Again storyline. He, as always, is the source of all of Daredevil's pain. Normally Daredevil tries to bring him down as Matt Murdock, battling with the crime boss in the courtroom. But this time, the tables are turned, as Wilson Fisk gets whispers of Daredevil's true identity through the grapevine of his underground connections. Matt Murdock must stay one step ahead of a series of mysterious attacks that seem to come at him from all sides without a source. As Murdock faces exponentially greater difficulties, he succumbs to paranoia, as he knows that someone is out to get him. But he isn't sure who. Hopefully, we'll see Vincent D'Onofrio at his most evil soon.
If you liked the article, do not forget to share it with your friends. Follow us on Google News too, click on the star and choose us from your favorites.
For forums sites go to Forum.BuradaBiliyorum.Com
If you want to read more Like this articles, you can visit our Social Media category.