Social Media
#Billy West 'Didn't Get' One Of Futurama's Funniest Jokes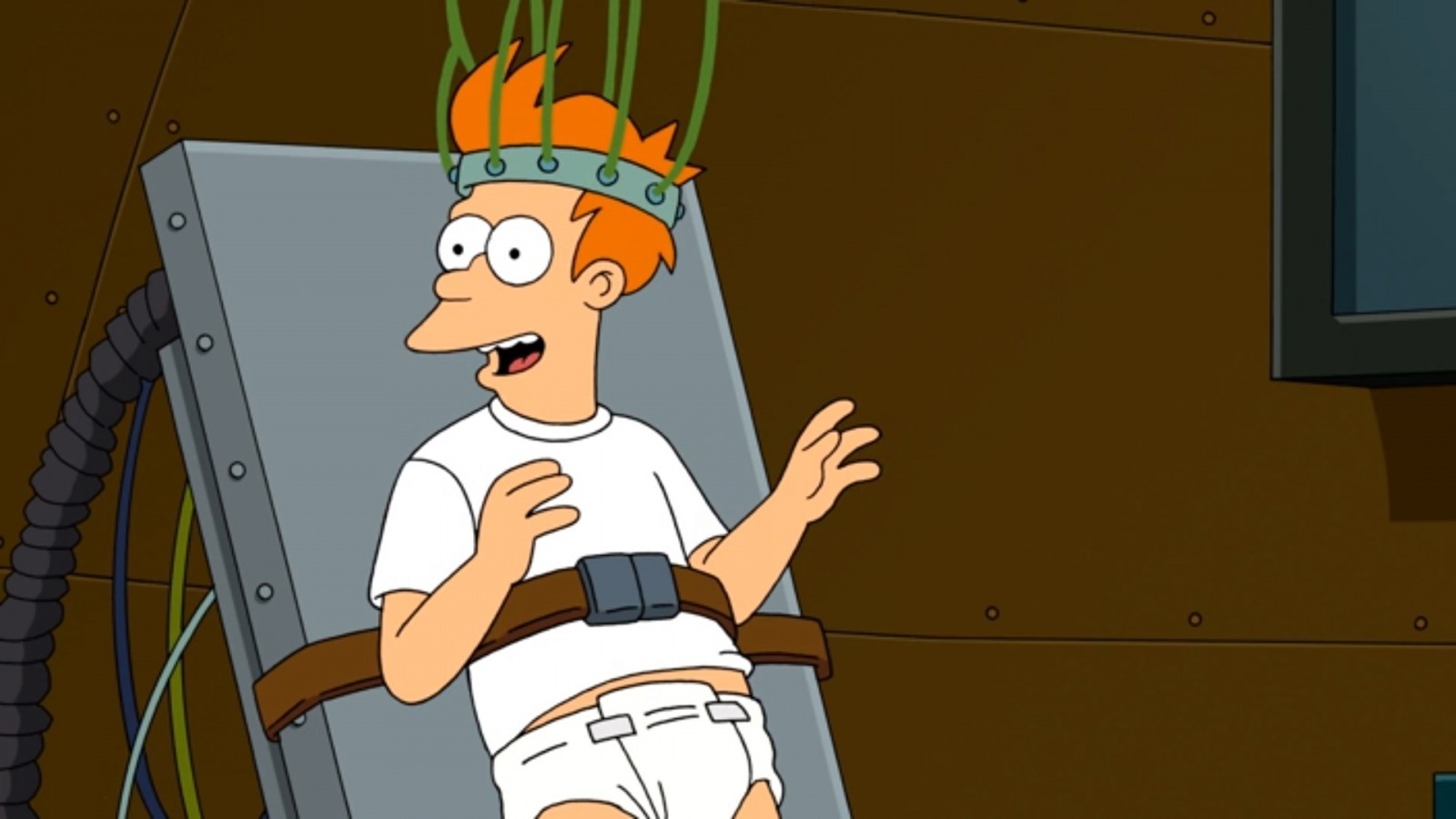 "Billy West 'Didn't Get' One Of Futurama's Funniest Jokes"
In the 12th episode of the third season of "Futurama," called "The Route of All Evil" (December 8, 2002), Fry and Leela (Katey Sagal), not the most responsible employees, discover they can brew their own beer at work. As a brewing cask, they use the cylindrical torso of the robot Bender (John DiMaggio), filling him with the appropriate yeasts. Over the course of the episode, the beer causes Bender's body to grow and bend outward, giving him a pregnant appearance. Eventually he will "give birth" to an ale that he, Fry, and Leela name BendërBrau. 
While the trio are up to their brewing shenanigans, the 12-year-old Dwight (Bumper Robinson) — indifferent to their efforts — can only idly comment that beer makes you stupid. Fry, hasty to reply, shouts out a foolish retort. West recalls talking to Cohen about his line of dialogue and that it didn't make him laugh. He needed to see it in context before he understood:
"There were a lot of things that I thought were typos when I read them on the script. Like somebody said to Fry, 'Hey Fry, I heard beer makes you stupid,' and he goes, 'No I'm doesn't!' And I went, 'Um, David?' 'Yes?' 'Umm, this says "no I'm doesn't." Is that, like, a typo?' I didn't get it. I didn't get it. And he said, 'Please read it as written,' and I said, 'Okay. And, "no I'm doesn't!" And he says, 'We have it. And then when it came on that night, and it was shown where the scene came up and Fry said 'no I'm doesn't,' I went [scream] you know, because I didn't get it? I didn't get it, now I do."
If you liked the article, do not forget to share it with your friends. Follow us on Google News too, click on the star and choose us from your favorites.
For forums sites go to Forum.BuradaBiliyorum.Com
If you want to read more Like this articles, you can visit our Social Media category.