Social Media
#Best TV Series Coming to AMC+ in September 2022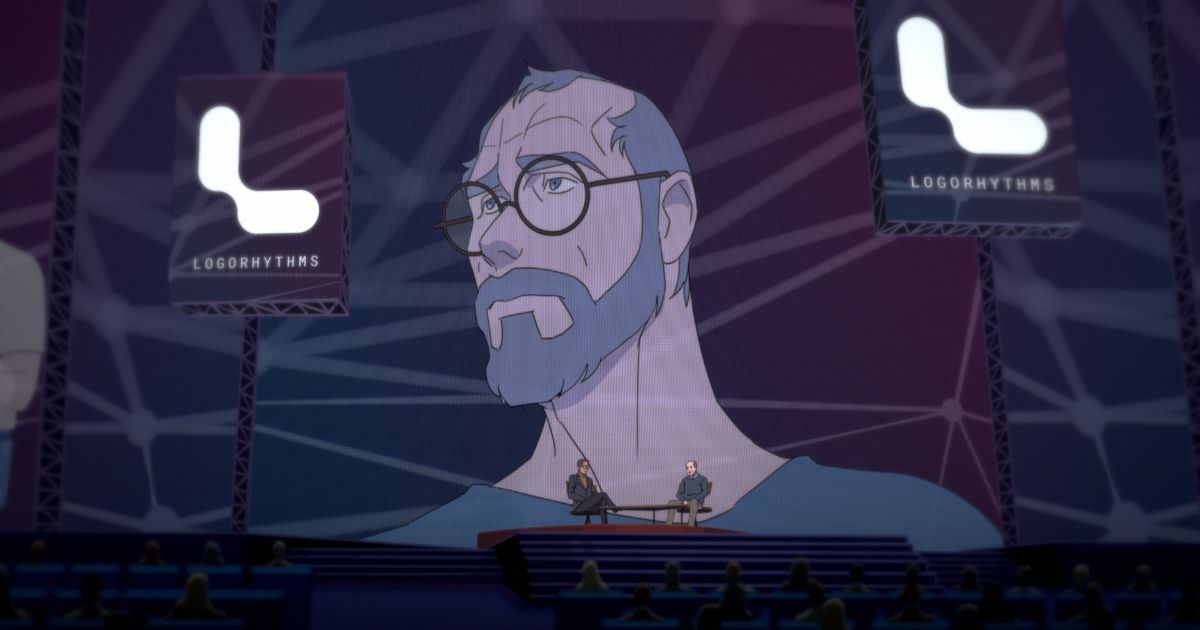 "Best TV Series Coming to AMC+ in September 2022"
AMC+
is another newer streaming service that looks to boast a strong lineup for the month of September 2022. With new shows airing on the first of the month and through to the end of the month, their new content library is looking to grow exponentially. From animated series to true crime and even horror docuseries, let's take a deep dive into the new content headed to AMC+.
September 2022 looks to be another busy month for the streaming service thanks to new series, new seasons, and new episodes of many shows. The hit show
Kevin Can F**k Himself
, which is in its final season, will air new episodes throughout the month and run into October. New shows, like the animated series
Pantheon,
will start out the month along with two other series. According to
ET Online
, Hilarie Burton Morgan's true crime series returns for its second season on the first as she seeks answers to eight new crime stories. Mid-month adds a new Welsh thriller,
Y Golau
, a translation of
The Light in the Hall
, which debuts for those who like international-language series. Whether you like docuseries, animated series, or thrillers, AMC+'s new shows offer a taste of something for everyone.
Pantheon (Series Premiere) — September 1
Pantheon is an animated sci-fi series that follows a young woman who receives messages from an unknown number claiming to be her deceased father. During her hunt to discover the truth, she accidentally uncovers a larger conspiracy. The series stars big names like Paul Dano, Lara Pulver, Maude Apatow, William Hurt, Taylor Schilling, Aaron Eckhart, and Daniel Day Kim to name a few.
A new episode of Pantheon will air weekly starting September 1, and its first season will comprise eight episodes. The series is based on short stories from Ken Liu, who also served as a writer in the animated series. Pantheon will forever be important to AMC+ as it is the streaming series' first original animated series ever created.
Related: Kevin Can F**k Himself Season 2 Review: Annie Murphy is a Powerhouse in the AMC Series' Final Season


The Secrets She Keeps (Season 2) — September 1
The Secrets She Keeps returns on September 1 for its second season. The first season aired back in 2020 and is based on the novel of the same name by Michael Robotham. The show stars Jessica De Gouw and Laura Carmichael who play Meghan and Agatha, respectively. The two characters had a chance meeting at a supermarket while they both were pregnant. While both women couldn't be more different, they have secrets in common that threaten to unravel their lives and those around them. The second season aired already on BBC One, though it is coming new in September to AMC+. All episodes of both seasons should be available to stream through AMC+ beginning in September.
True Crime Story: It Couldn't Happen Here — September 1
Season two of Hilarie Burton Morgan's True Crime Story: It Couldn't Happen Here also drops on September 1. With eight new episodes, and thus eight new true crime stories, Burton Morgan is back with her spotlight returning to more small towns in America. The first two episodes will air on September 1, and each episode will release weekly afterwards.


The first season of True Crime Story released in September 2021, and show as she followed six stories ranging from Adel, Georgia to Rockville, Connecticut. While not much has been released about the locations involved in the new episodes, fans are excited to have Burton Morgan back in action.
101 Scariest Horror Movie Moments of All Time — September 5
Part of what makes AMC+ a great streaming service is its plethora of content, including the top horror catalog on Shudder. Speaking of Shudder, the next new series to drop on AMC+ is a Shudder Original: The 101 Scariest Horror Movie Moments of All Time. The docuseries, as you can guess, looks at 101 scary moments within horror films. The eight-episode series comes from Eli Roth's History of Horror producers, who have spent countless hours researching the top moments in horror films. It is expected for a new episode to air each week for the duration of the series.


Related: AMC Teases New Shows Starring Bob Odenkirk and Giancarlo Esposito
The Light in the Hall (Y Golau) – September 15
Y Golau also known as The Light in the Hall is a new Welsh thriller about journalist Cat Donato, played by Alexandra Roach, who is determined to uncover the truth behind who killed her former teenage friend. It will also follow the deceased's mother as she, too, searches for answers. For those unfamiliar with the Welsh language, the series was also filmed in English, though it's unclear which version will air on AMC+ in September. Game of Thrones star Iwan Rheon, who played the sadistic Ramsay Bolton, and Joanna Scanlan round out the main cast. The six-part thriller airs on September 15.
Murder in the Valleys – September 27
Another new true crime series that airs in September is Murder in the Valleys, which is a four-part docuseries that first aired on Sky TV back in February 2022. The series moves to AMC+ on September 27, 2022, and centers around the biggest murder investigation in Welsh history, when three generations of a family were brutally murdered in June 1999 in Clydach, South Wales. A local builder was convicted of the crime, but that didn't stop the community from dividing due to this conviction. After 20 years, the police decide to reinvestigate the case. Murder in the Valleys was filmed over a 12-month period and involves more twists and turns. It is expected that the full four episodes will all drop at the end of September, allowing for a perfect first fall TV show binge.


Queer for Fear – September 30
Queer for Fear is another Shudder original docuseries headed to AMC+ in September, only this one comes at the very end of the month. The docuseries tells the history of LGBTQIA+ horror and the relationship between queer audiences vs horror and the queer horror community as a whole. A new episode will air weekly beginning September 30 and ending in late-October, which will be perfect timing for horror lovers during their favorite month.
If you liked the article, do not forget to share it with your friends. Follow us on Google News too, click on the star and choose us from your favorites.
For forums sites go to Forum.BuradaBiliyorum.Com
If you want to read more Like this articles, you can visit our Social Media category.