Social Media
#Animation Legend Don Bluth Announces Autobiography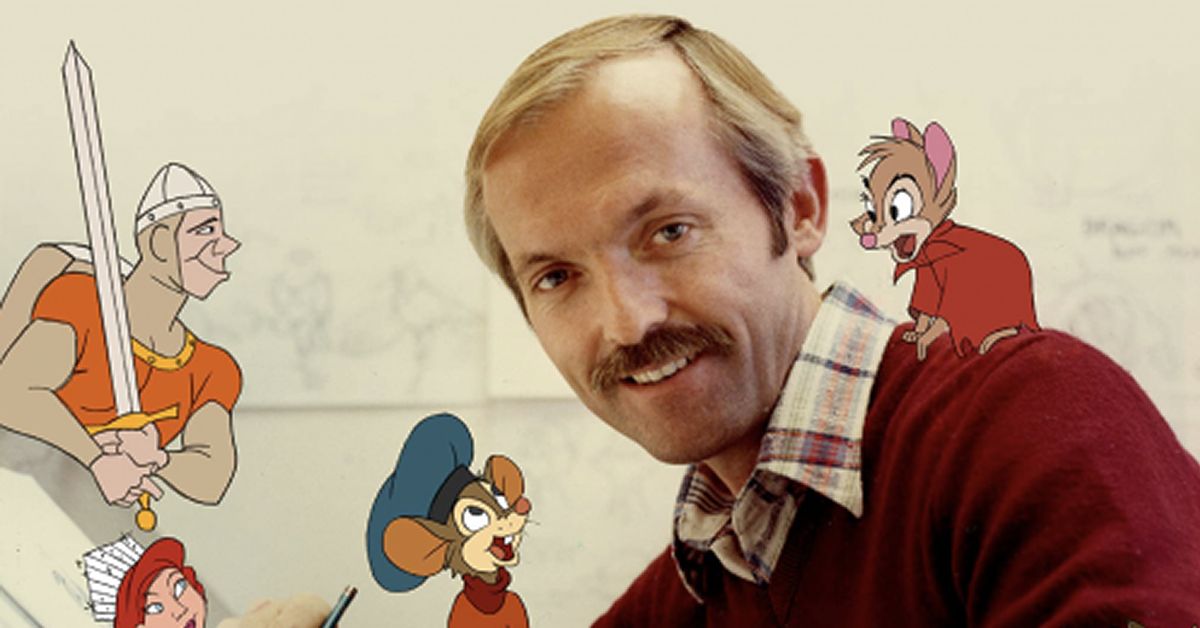 "#Animation Legend Don Bluth Announces Autobiography"
If you grew up in the '80s or '90s, or are a fan of hand-drawn animation, odds are Don Bluth is a well-known figurehead to you. The animator and director has earned his legendary status in the medium after dedicating fifty years of his life. Now, per
Traditional Animation
, he is finally sharing his story in an autobiography that is up for preorder.
Somewhere Out There: My Animated Life
promises a unique look into the life of the animation veteran, straight from the man himself. The book is being published through Smart Pop. On his
personal Twitter account
, along with the cover release, Bluth had this to say.
I am very excited to announce the publication of my autobiography, "Somewhere Out There: My Animated Life". The pre-order is now available. I think, for anyone going into the art of animation, this is a must-read. I hope you enjoy it.
Don Bluth was born in 1937 in El Paso, Texas. As a child, he was enchanted by the films of Walt Disney and aspired to go into the industry. In 1955 that dream came true, as he started as an assistant animator to John Lounsbery for Sleeping Beauty. He continued to work for Disney on such projects as Robin Hood, Winnie the Pooh and Tigger Too, and The Rescuers. His most notable work for Disney was his credit for directing animation on the 1977 film Pete's Dragon. After working on the 1978 short The Small One, Bluth decided it was time for him to leave the company due to a building tension between the animators and higher ups. Bluth explains his feelings on the issue in an interview with the New York Times in 1979.

"The creative working atmosphere at Disney's had changed subtly but greatly in recent years. There were too many committee decisions. Everything got done by vote. In addition, people can't be left in a room to teach themselves how to become animators. There is a sincere desire on the part of Disney to perpetuate the art of animation, but the studio wasn't teaching. On 'The Small One,' I was desperately trying to make people come up to the quality we needed. Several others felt as I did, and we decided not to keep making life miserable for the studio."
Together with Gary Goldman, John Pomeroy, and nine other fellow former-Disney animators, Don Bluth Productions was established. They tested the waters with the short film Banjo the Woodpile Cat, the film was created in Bluth's garage and took four years to make. The short's production gave the team the proper experience in producing their own film independently, which helped them with producing their first feature-length film, The Secret of NIMH. While the film was widely praised by critics and became a cult classic through home media, the film was considered a commercial failure and forced Bluth Productions to file for bankruptcy.


This wouldn't be the end of Bluth's career, however, as another name came into his life. Steven Spielberg teamed up with the animator to create An American Tail. At the time of its release, the film would become the highest-grossing non-Disney animated film of all time, earning $45 million in the United Stated and $84 million worldwide. The success of An American Tail would lead Bluth and Spielberg to produce The Land Before Time, which was an even bigger success theatrically and on home video. Bluth would eventually part with Spielberg to make his next film, All Dogs Go to Heaven, which received mixed reviews from critics at the time but was highly successful on home video.
Bluth would continue to release films throughout the 90's, but with less than stellar success. Rock-a-Doodle, Thumbelina, A Troll in Central Park and The Pebble and the Penguin, none of these films were as highly received by audiences or critics alike as his previous titles. But Bluth's hard work finally earned another gold star with 1997's Anastasia, which was produced at Fox Animation Studios. But it was a short-lived success; Bluth's following film Titan A.E. was another critical and box office failure. The 2000 sci-fi would be his final theatrically released film, at least for now.


Despite all the ups and downs, Don Bluth is still kicking. In 2015 he turned to crowdfunding (both in Kickstarter and in IndieGoGo) to fund a fully animated adaptation of his popular arcade game Dragon's Lair. As of now the feature is still in production. Netflix is also working on a Dragon's Lair live-action adaptation of their own with Bluth credited as a producer and starring Ryan Reynolds.
In 2020, Bluth announced his launching of a new animation studio called Don Bluth Studios. The goal of the studio is to bring on a new renaissance of hand-drawn animation in a world dominated by Computer Generated Imagery. The first project is currently Bluth's Fables, an anthology of short stories written, narrated, and drawn by Don Bluth himself.

Ever since he set foot into the industry, Don Bluth's career was full of ups and downs. While his relationship with Disney was rocky, and his studio did not outlast them, he sure gave them a run for their money. Even at his age, his heart is still all about bringing the very best out of animation, and his works will continue to inspire fans and creatives alike far into the future. Like his movies, this book promises to continue that inspiration as well. If you're a fan of animation, or an aspiring animator yourself, Somewhere Out There: My Animated Life could be a perfect addition to your personal library.

Somewhere Out There: My Animated Life is set for release on July 19, 2022, and is currently available for preorder at retailers like Amazon, Target, and Barnes & Noble.

The Batman Director Says Kurt Cobain Inspired Robert Pattinson's Bruce Wayne
Matt Reeves says Bruce Wayne's grungy look in The Batman comes from the influence of Kurt Cobain and Nirvana.
Read Next
About The Author
If you liked the article, do not forget to share it with your friends. Follow us on Google News too, click on the star and choose us from your favorites.
For forums sites go to Forum.BuradaBiliyorum.Com
If you want to read more Like this articles, you can visit our Social Media category.