Social Media
#Alfred Gough and Miles Miller Take Us Inside Nevermore Academy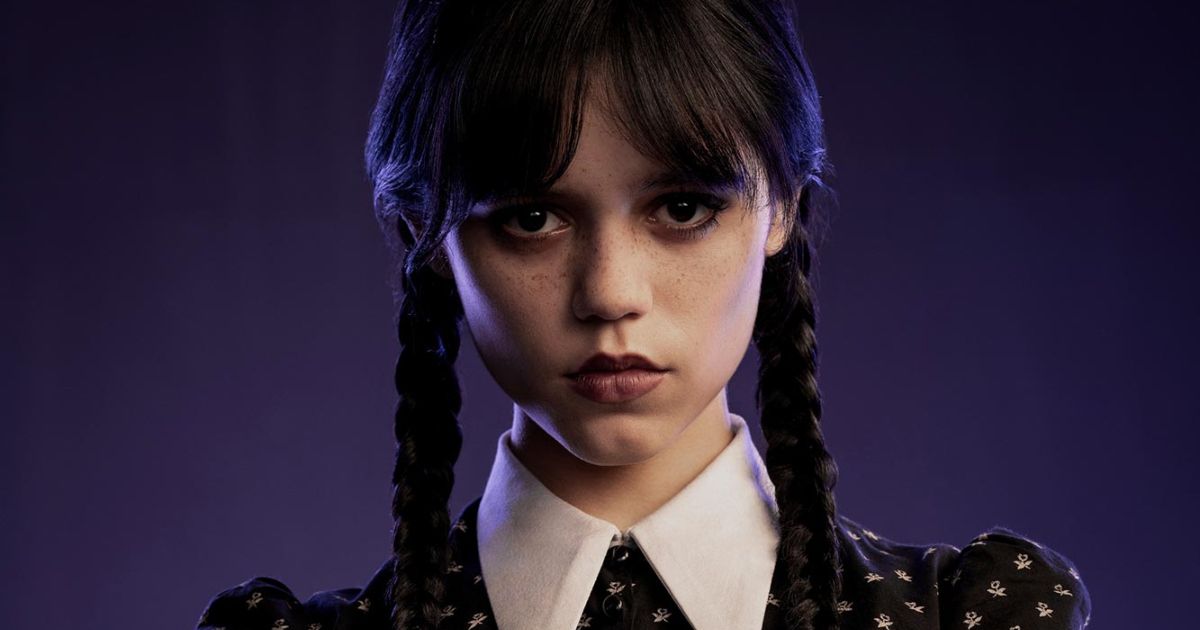 "Alfred Gough and Miles Miller Take Us Inside Nevermore Academy"
In an exclusive interview with
Entertainment Weekly
, Alfred Gough and Miles Miller, the creators of
Smallville
and
The Shanara Chronicles
, walked us through the set design of their latest show,
Wednesday
. The show concerns the titular Addams family member at boarding school. Tim Burton, who directed four of the season's eight episodes, lent his own visual style to the series. As some might expect, he was the one who designed the tree that looks imported from Sleepy Hollow.
"So much detail and so much thought has gone into every aspect of every set in terms of the color choices, the Easter eggs, and also the sense of aging as well, really making sure that everything felt that it had been there for centuries. Nothing should feel new. Nothing should feel like it's store-bought. It all has to have a patina of age," said Millar.
At one point, said Millar, they had 30 different artists making different statues, gargoyles, and elements. In the quad, the show has "eight beautifully rendered gargoyles" that, if you look at the arches, you'll see they're designed as almost open-mouth monsters. Beyond that, there are also lots of Easter eggs and lots of detail.

"In the reflecting pool under the tree, there is a statue of Ophelia. So you see this figure who's semi-submerged. So that's something for people to look out for because you see it, but you don't quite know what it is."
Meet Wednesday's Roommate

Upon arriving at Nevermore Academy, the very same school that her parents Gomez (Luis Guzmán) and Morticia (Catherin Zita-Jones) met at, Wednesday (Jenna Ortega) won't be living alone. She'll be sharing half the room with Enid (Emma Myers). The two of them will live together in this attic space, which the creators loved because the rafters made it feel gothic.

The room's focal point is a large, stained-glass window with a spiderweb design. Considering that Wednesday has a framed tarantula hanging on her walls, that design seems appropriate. What also seems appropriate is how the spiderweb is split into halves with two totally different designs.

"The window was in the script. We really wanted to differentiate between Enid and Wednesday. So it felt like it was a great way to visually represent one side of the room and the other side of the room," said Gough.
According to Millar, Wednesday and Enid are both very different. Wednesday is very old school. She has a gramophone and loves to listen to old vinyl. She does not have a computer or a cellphone. She doesn't believe in social media. So while Wednesday is very much someone who's not in her time, Enid is totally with it and completely of the moment.

"Wednesday goes to boarding school, and she's rooming with a girl who's really the opposite of her. Enid obviously loves color, loves k-pop, is very friendly, is bright and bouncy. Enid is really a counterpoint to Wednesday, but I think their relationship throughout the season is one of the more fun aspects of the show for us."
If you liked the article, do not forget to share it with your friends. Follow us on Google News too, click on the star and choose us from your favorites.
For forums sites go to Forum.BuradaBiliyorum.Com
If you want to read more Like this articles, you can visit our Social Media category.