Social Media
#6 Things We Forgot About Sean Lowe's 'The Bachelor' Season 17
"#6 Things We Forgot About Sean Lowe's 'The Bachelor' Season 17"
ABC/RICK ROWELL
Sean Lowe is Bachelor Nation royalty but, if you can believe it, it's been seven years since he found love with Catherine Giudici on
The Bachelor
Season 17
.
We know, that makes us feel old, too.
Because filming for Clare Crawley's season of The Bachelorette has been delayed, ABC has offered up The Bachelor: The Greatest Seasons – Ever!, an entire season dedicated to reliving popular Bachelor and Bachelorette seasons of years past. And kicking things off is the first "Virgin Bachelor" himself, Sean. (FYI: That would later become Colton Underwood, but the Dallas native was the first to remain celibate on the series.)
While it's been fun getting to watch youngins like Peter Weber search for love in recent seasons, we're ready to take it back to the only former leading man who actually married the woman he proposed to on the finale.
In the gallery above, we recap all the major storylines, dramatic plot points, and contestants we forgot about all these years later and sound off on your favorite moments from Sean's season below.
The Bachelor: The Greatest Seasons — Ever!, Mondays, 8/7c, ABC
ABC/RICK ROWELL
His Group of Women Was Incredible
It's easy to forget about all of the incredible women who have come out of each season of The Bachelor, simply because there are so many. But Sean truly had a top-notch group, including Catherine Giudici (his eventual wife), Sarah Herron, Lesley Murphy, AshLee Frazier, Desiree Hartsock (who became The Bachelorette), and even the "sparkling" Tierra LiCausi, his group is unparalleled.
ABC/RICK ROWELL
Lindsay's Wedding Dress
We don't know how we forgot about this, but eventual runner-up Lindsay Yenter showed up night one in a wedding dress. At the time, it seemed like the craziest stunt in the history of the show. However, in comparison to what the women and men do these days during arrivals, it's actually fairly tame!
ABC/RICK ROWELL
Lesley and Sean Set a Guinness World Record
It's hard to picture Sean kissing anybody other than his wife, Catherine, but upon reflection, he kissed a lot of women during his season. One of those women happened to be future Bachelor Winter Games star Lesley, and boy did they kiss! In fact, the pair set the Guinness World Record for the "Longest On-Screen Kiss" at three minutes and 16 seconds. Whew, we're tired just thinking about it.
ABC/DAVID GRAY
All of Tierra's Injuries
Both The Bachelor and The Bachelorette have had their fair share of unusual contestant, but really no one compares to Tierra. She truly let nothing stand in way between herself and Sean, even if that meant throwing a fit or crying hysterically. We're not here to call Tierra a liar, but both of her injuries — falling on the steps and suffering hypothermia after doing the Polar Bear Plunge — seemed a little too convenient if you ask us.
ABC/FRANCISCO ROMAN
Tierra's Sparkle
We're not proud of the fact we forgot about Tierra's "sparkle" breakdown, but here we are. AshLee told Sean about Tierra's unusual behavior throughout the season, which of course sent Tierra to the edge. Tierra's complete and total breakdown is truly like no other. Not only does she keep talking about her "sparkle," but she also explains she "cannot control her eyebrow" (hence the reason she's always mean-mugging). Honestly, do yourself a favor and rewatch Tierra and AshLee's fight — it'll make your day better.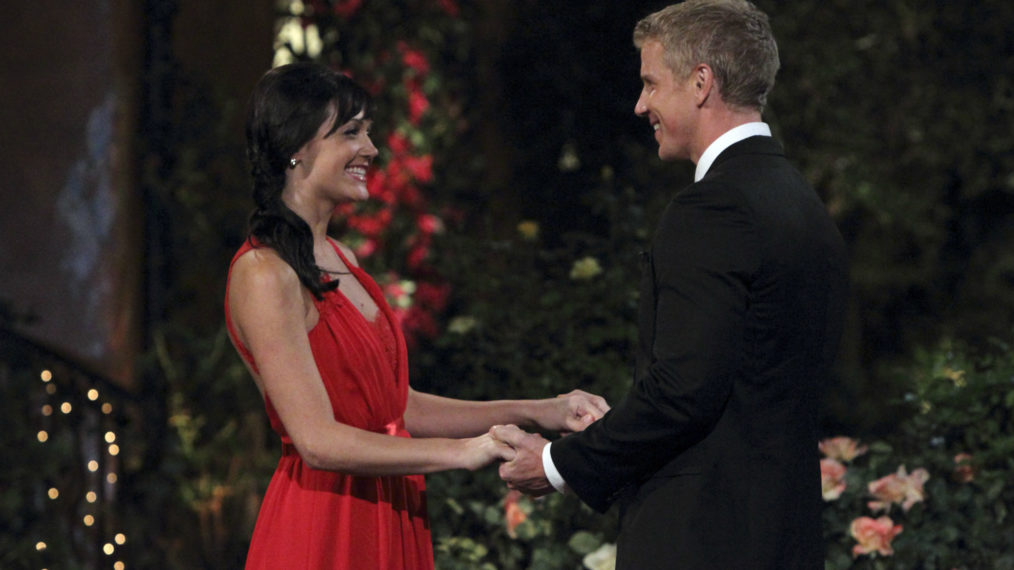 ABC/RICK ROWELL
Desiree's Awkward Hometown Date
Desiree and Sean always had a great connection and things seemed to be moving in a positive direction for the pair… until Des' Hometown Date. The frontrunner's brother, Nate, told Sean he didn't believe Sean was as into Des as she was into him. He even accused him of being a playboy! Obviously, in hindsight, Des wasn't the right woman for Sean, but it did feel like Nate sabotaged his sister's relationship.
If you want to read more Like this articles, you can visit our Social Media category.
if you want to watch Movies or Tv Shows go to Dizi.BuradaBiliyorum.Com for forums sites go to Forum.BuradaBiliyorum.Com