Technology
#5 Powerful Virtual Event Marketing Strategies You Should Consider
5 Powerful Virtual Event Marketing Strategies You Should Consider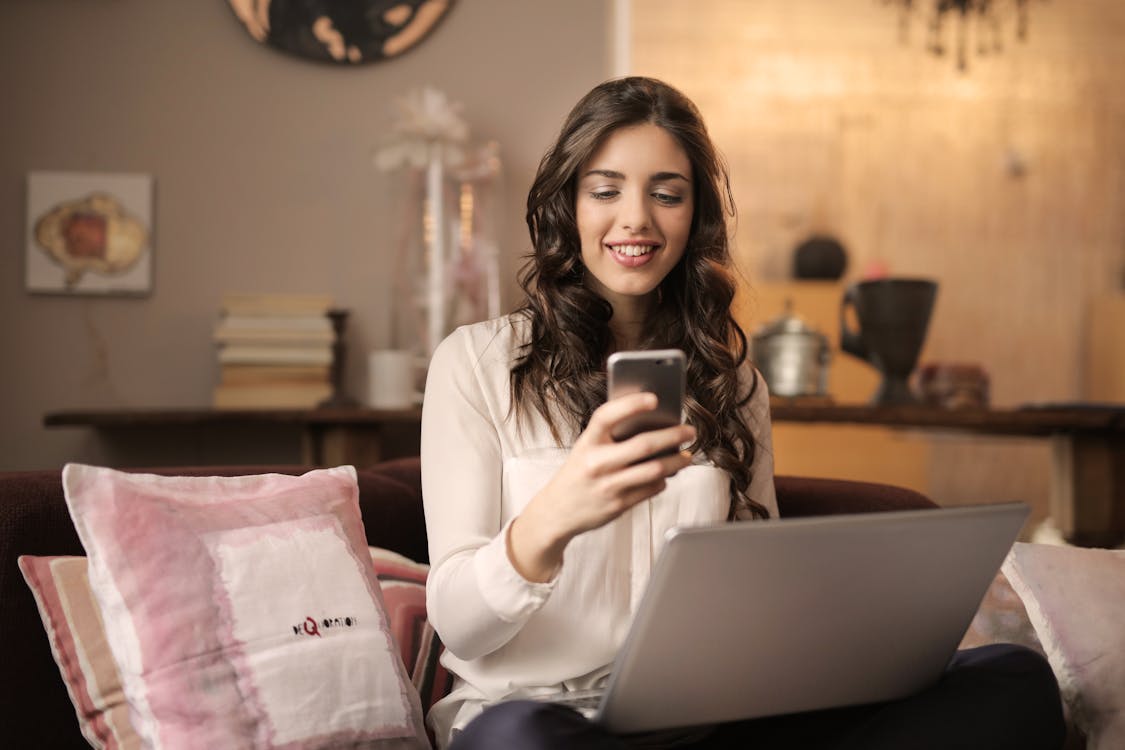 Virtual events are a great way to amplify your brand's reach and grow your business. Whether you're a startup trying to get your name out into the world or an established business launching a new product, virtual events can be an effective tool in your arsenal.
Six Virtual Event Marketing Strategies
Of course, conducting a virtual event just for the sake of having one for your business won't yield positive results. You need to have the right strategies in place to make virtual events work for you. Here are some key strategies to help you make the most of your virtual event.
1. Be Specific with Your Goals and Objectives
Specific goals and objectives are must-haves in every business project you set out to do, including virtual events. The desired goal should guide each objective, and the objectives will be your basis for planning the whole event, from your 360-degree communication plan to your social media marketing efforts to attendee journey mapping and more. Your goals should be specific and measurable. These will come in handy during your post-promo evaluation. They'll be the basis for checking if your virtual event helped you achieve what it was designed to do.
2. Map the Attendee Journey
When planning a virtual event, it's crucial to think about the customer experience or in this case, the attendee journey.
Pre-event: First Touchpoints and Signing Up
Keep in mind that the attendee journey should begin well before the day of your virtual event. Consider all of the ways your target attendee may have heard about your event. Knowing these touchpoints can help you craft the right marketing approach to encourage more of your target audience to join your virtual event. Examples of these touchpoints may include:
Your social media page
Event website
Email marketing or direct marketing
Influencer marketing
Digital and traditional advertisements
The first touchpoints may differ per target individual, but the desired action is the same: you want them to join your virtual event. You can consider funneling all the traffic to one sign-up page so it's easier for you to consolidate information such as the number of attendees and the touchpoints that bring in the most signups. Remember to to make signups as hassle-free and transparent as possible. It can help set the tone of their journey as a virtual event attendee.
During the Event
It's important to map out the "happy path" that you want for your attendees during this event. Make sure to map this out and identify risks early on. This way, you have enough time to mitigate these issues instead of fighting fires on the event day itself.
After the Event
What takeaways do you want the virtual attendees to have after the event? Is it to learn a new skill or to obtain a certification for your company's software? Do you intend for them to become experts and advocates for your brand? The answers to these questions should be considered when mapping out your attendees' journey. While the "meat" of the journey may happen during the actual virtual event itself, you must always keep in mind that the post-event part of the journey also contributes to the success of your business and helps measure whether or not you were able to meet your objectives.
3. Develop a Complete Communication Plan
They must know clearly what to expect, which is something you can highlight in your communication materials. You should have an integrated marketing communications plan for the various phases of your virtual event, which are:
Pre-event
Create excitement for the event through teasers
Promote what your target audience can expect
Who is invited?
Who or what is the main reason for joining?
What are the required actions to join the event?
Drive your target audience to sign-up for the event
Generate buzz with pre-event games, exclusive sneak peeks, and posts from key attendees or speakers
Send periodic reminders via email marketing or other relevant channels to those who have signed up
During the Event
Put out a last-call for last-minute attendees
Show event preps of key attendees or speakers
Ask attendees to post using official hashtags
Maximize your social media accounts for live updates and increased traffic
Post-event
Send out your thank you emails
Request for attendee feedback
Create event wrap-up posts and tease next events (if applicable)
These communications should also be integrated with your content marketing strategy. Snippets from the virtual event can be great content for your social media platforms. This content can come from your marketing team's efforts and even user-generated content. A complete communication plan can help generate the right buzz for your event and possibly help you measure your audience's interest to join.
4. Make the Most of Event Management Programs
It's best to maximize the available project management programs and even integrate event management into your ERP implementation. Doing so allows you to stay on top of your project timelines and ensure proper risk and resource planning for every virtual event. By tying virtual event management and its supplementary marketing efforts to your organization's resource planning system, you're standardizing your efforts to achieve your desired business objectives.
5. Don't Forget to Conduct Post-Event Evaluations
Virtual events are excellent ways to get first-hand feedback from your target audience. The virtual event itself may be over, but you can still learn valuable insights from what worked, what needs to be improved upon, and what you can remove from future virtual events. Your post-event summary should include analytics such as the sign-ups to actual attendees ratio, attendee satisfaction rating, and whether or not you were able to achieve the goals you set before the event (e.g., Did online sales increase by x percent? How much funds were raised?).
Virtual events allows you to reach more of your target audience and stretch your marketing events budget. It may be challenging to start, but once you've fine-tuned your approach and continue to keep your ears on the ground for best virtual event marketing practices, you'll soon reap the many benefits that virtual events can bring your business.
by Regi Publico
If you liked the article, do not forget to share it with your friends. Follow us on Google News too, click on the star and choose us from your favorites.
For forums sites go to Forum.BuradaBiliyorum.Com
If you want to read more like this article, you can visit our Technology category.