"22 Standout LGBTQ TV Characters"
ABC; AMC; Netflix
June is Pride Month, which means it's time to celebrate the members of the LGBTQ community in a big way.
TV has given viewers so many characters and personalities to love over the years — so many, in fact, that it's hard to highlight all of them. Luckily, today's landscape is representing the community in a way that it hasn't in the past and continues to make strides in a positive direction.
Click through the gallery above for a look at 22 small-screen characters representing the LGBTQ community in a big way, and let us know which characters you love in the comments below.
Netflix
Lily, Ola, Adam & Eric (Sex Education)
This Netflix series follows a highly diverse group of characters and offers complex storylines for each of them. In Season 2, Lily (Tanya Reynolds) and Ola (Patricia Allison), who began the series identifying as straight, learned that they were more fluid when they discovered feelings for each other and eventually began dating. Meanwhile, out-and-proud Eric (Ncuti Gatwa) isn't shy about being himself, dressing up and being open with his family about his orientation, as opposed to Adam (Connor Swindells), his love who took a while to accept himself but eventually came out as bisexual.
Paul Sarkis/SHOWTIME
Mickey Milkovich & Ian Gallagher (Shameless)
Sure, this on-again-off-again couple has had some volatile moments in the Showtime series, but there's no denying that Ian (Cameron Monaghan) and Mickey (Noel Fisher) love each other. Thankfully, their love won out as the pair wed in the show's 10th season. Fans will have to wait and see how their story ends when Shameless returns for its final season.
Freeform/David Bukach
Raelle & Scylla (Motherland: Fort Salem)
This duo stole viewers hearts in the first season of Freeform's drama. Both cadets at Fort Salem, the witches made an instant connection i the premiere.
Netflix
Denise (Master of None)
It may be a while before we see Denise (Lena Waithe) again (if at al, but this Master of None character still stands out years after her infamous "Thanksgiving" episode in which she comes out to her family.
Gilles Mingasson/NBC
Sadie (Good Girls)
In Season 2 of NBC's hit series, Isaiah Stannard's character Sadie took a huge step by telling mom Annie (Mae Whitman) he identifies as a boy. He set a courageous example at a young age and the action deserves all of the applause. In Season 3, Stannard made a debut as Ben.
Laura Radford/BBCAmerica/Sid Gentle
Eve Polastri & Villanelle (Killing Eve)
The back-and-forth between Sandra Oh and Jodie Comer's characters is enough to keep viewers tuning in. The romantic tension and obse between Oh's former MI6 Agent and Comer's assassin is so good, we can't look way.
Vivian Zink/NBC
Captain Raymond Holt (Brooklyn Nine-Nine)
This matter-of-fact police captain has brought the laughs in his time at the Nine-Nine. Fans were granted more time with the favorite when the show was revived by NBC and can look forward to more from Holt  when the show returns for another season.
Starz
Lord John Grey (Outlander)
As a friend and adoptive father of Jamie's (Sam Heughan) bastard son William, Lord John Grey (David Berry) has captured the hearts of viewers from the very beginning. His unrequited love for the Scotsman is heartbreaking in a way that makes us want to make everything okay for this British ally.
Jack Rowand/The CW
Toni Topaz & Cheryl Blossom (Riverdale)
Whether or not they're on or off, Toni (Vanessa Morgan) and Cheryl (Madelaine Petsch) are a dynamic duo we saw evolve over time. Even with their tiffs, it's hard to picture these ladies apart for too long.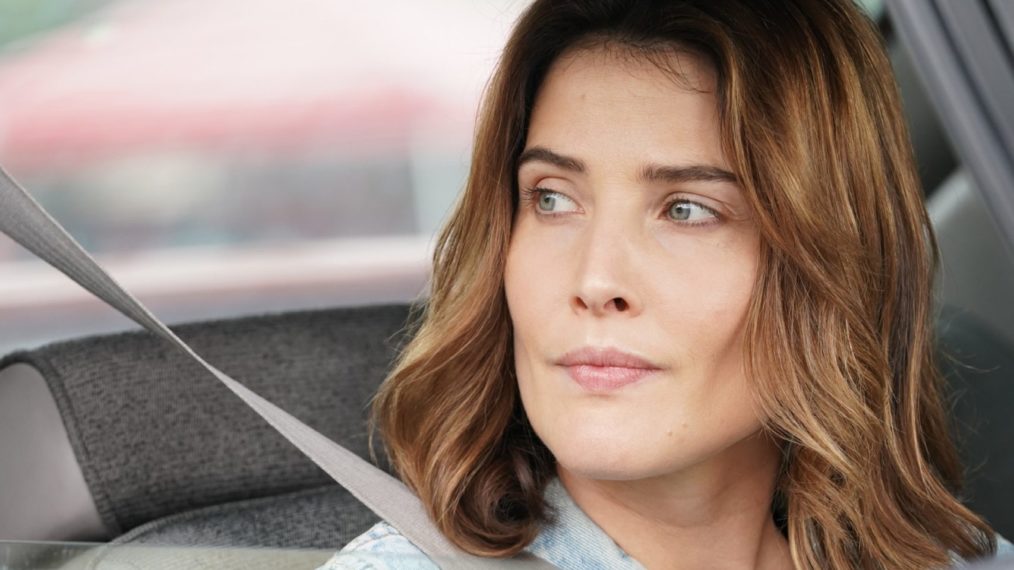 ABC/Evans Ward
Dex Parios (Stumptown)
Cobie Smulders plays this badass P.I. who, as a veteran, copes with her PTSD in interesting ways, staying true to the graphic novel. Also true to its inspiration is the show's treatment of Dex's bisexuality,
Ron Batzdorff/NBC
Tess Pearson (This Is Us)
Fans learned a little more about Beth (Susan Kelechi Watson) and Randall's (Sterling K. Brown) daughter Tess (Eris Baker) when she revealed that she likes girls to her aunt in the 2018 Thanksgiving episode. Adding another layer to the Pearson fabric, Tess' coming out was mirrored with TV grandfather William's (Ron Cephas Jones) own interest in the same sex.
HBO
Anne Lister (Gentleman Jack)
Suranne Jones' portrayal of the real-life figure gives insight into a 19th-century woman who wouldn't let society define her. What's not to respect and love?
Amazon Prime Video
Jackie (Homecoming)
Arriving in Season 2 of Amazon Prime Video's twisty drama, Janelle Monáe's character doesn't remember much about her recent past, but it doesn't take long to learn she's attracted  women when she crosses paths with one of the show's returning characters. Throughout the season, we see how her relationship led her to where she is when fans meet her.
Starz
Jackie Quiñones (Hightown)
Monica Raymund's character in Starz's drama is a proud lesbian woman, and though she sometimes uses her National Marine Fisheries Service badge to attract women, she's tough-as-nails and on a mission to solve a mystery that plagues P-Town.
Netflix
Theo Putnam (Chilling Adventures of Sabrina)
The friend of everyone's favorite teenage witch (played by Lachlan Watson) revealed he no longer wanted to be called Susie and opted for Theo. In the episodes that followed, Theo pushed Greendale's societal constructs by fighting for a spot on the boys' basketball team.
If you want to read more Like this articles, you can visit our Social Media category.
if you want to watch Movies or Tv Shows go to Dizi.BuradaBiliyorum.Com for forums sites go to Forum.BuradaBiliyorum.Com