Social Media
#15 'Grey's Anatomy' Exits Ranked From Most to Least Climactic (PHOTOS)
"#15 'Grey's Anatomy' Exits Ranked From Most to Least Climactic (PHOTOS)"
ABC
The doctors are out. The abrupt departure of Justin Chambers from
Grey's Anatomy
in Season 16 was just the latest in a long succession of cast member exits from the ABC drama, which has bid farewell to a dozen and a half series regulars in its run so far.
Some of these outgoing characters got carefully-crafted swan songs… while others' exits were just mentioned in passing on the show or just ignored entirely.
Scroll down to see which of 15 former Grey's stars went out with a bang… and who went out with a whimper or less. (Warning: Spoilers for all seasons herein!)
Grey's Anatomy, Season 17, TBA, ABC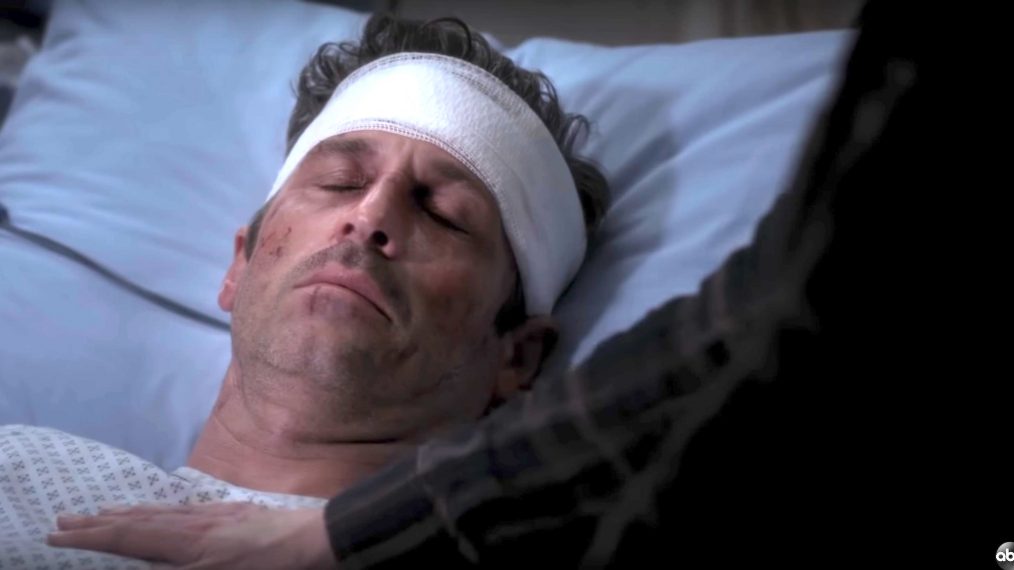 ABC
Derek Shepherd (Patrick Dempsey)
We may never know the full story over Dempsey's fallout with Grey's, but at least Shonda & Co. had the good sense to know that only death would do Derek part from Meredith (Ellen Pompeo). And so, in Season 11, Derek died of medical incompetence at Dillard Medical Center after he was hit by a semi.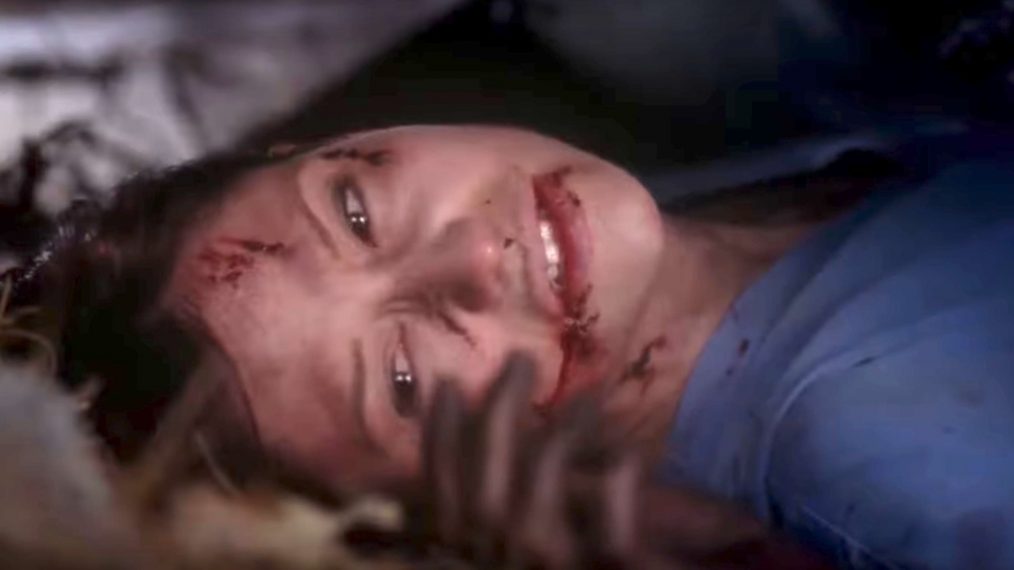 ABC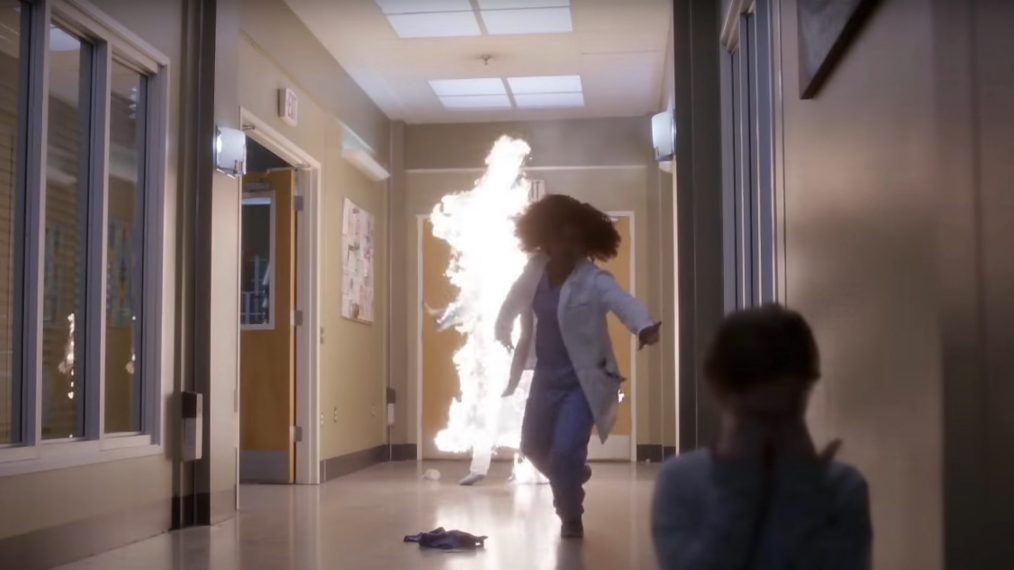 ABC
Stephanie Edwards (Jerrika Hinton)
Hinton chose to leave the show after Season 13, and Stephanie literally went out in a blaze of glory, setting the hospital on fire to save a young girl from a sexual predator. And after narrowly escaping with her life, Steph realized that she wanted to experience life outside of a hospital for once.
ABC
George O'Malley (T.R. Knight)
Knight exited the show after Season 5, citing disappointment with George's storyline and a communication breakdown with Rhimes, and George died after saving a stranger from the path of an oncoming bus. An abrupt ending, yes, but a heroic one, at least.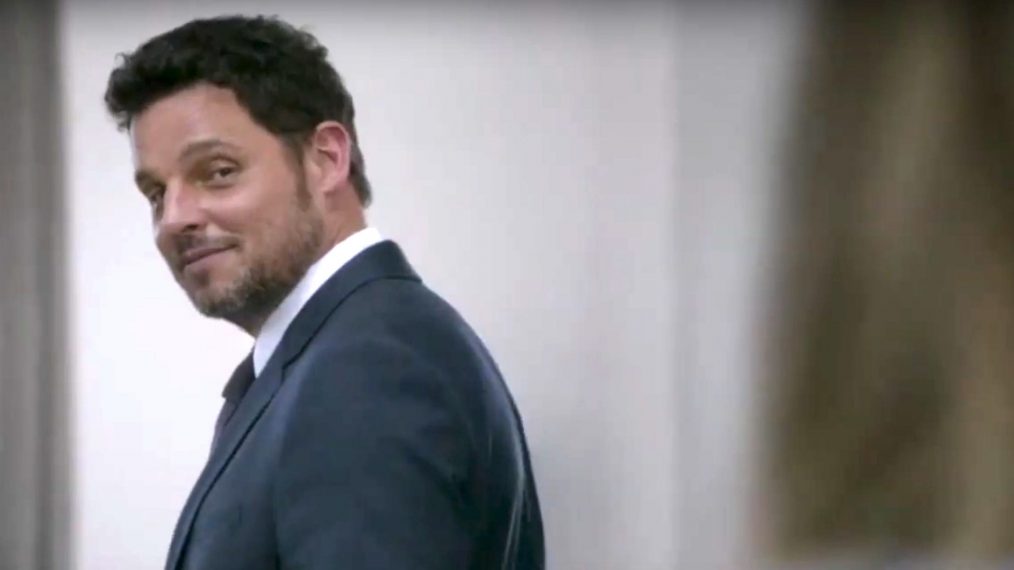 ABC
Alex Karev (Justin Chambers)
Hours, nay, minutes after the announcement that Chambers was leaving Grey's came the news that his last episode had already aired in Season 16. (Alex at least saved Meredith's medical license in his final appearance.) It wasn't until the March 5 episode that fans learned how his character was written out, via letters he sent Meredith, Jo (Camilla Luddington), Bailey (Chandra Wilson), and Richard (James Pickens Jr.): Alex reunited with ex-wife Izzie (Katherine Heigl), who had had their twins. (Chambers did not return, and whether fans loved or hated it, his character's exit had everyone talking.)
ABC
Cristina Yang (Sandra Oh)
Oh gave a full season's notice, specifying that Season 10 would be her last before the season even premiered. And so the Grey's writers had time to give her a fitting sendoff, with her old flame Burke handing her the keys to a cutting-edge cardiothoracic research center in Switzerland.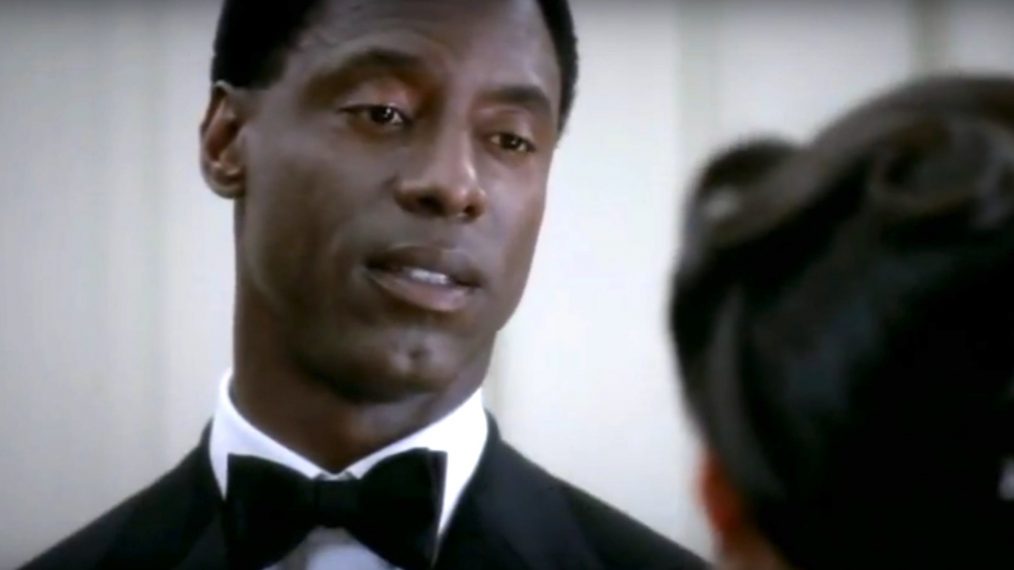 ABC
Preston Burke (Isaiah Washington)
In the wake Washington's gay slur scandal, ABC didn't confirm his firing from Grey's until after Season 3 had already concluded, but the writers must have seen the writing on the wall. In the Season 3 finale, Burke realized that his wedding to Cristina wasn't what she wanted, and he disappeared… until the aforementioned reprise in Season 10.
ABC
Callie Torres (Sara Ramirez)
According to Rhimes, Ramirez didn't give the writers a heads-up that the Season 12 finale would be her last episode. To her credit, though, she picked an opportune time to bail: Callie was getting ready to leave for a new life in New York City in that finale.
ABC
Mark Sloan (Eric Dane)
Mark only lasted two episodes more than Lexie, succumbing to his injuries—cardiac tamponade, to be specific—after being airlifted back to Seattle. It was a sad epilogue to the plane crash drama, but at least Mark regained consciousness long enough to spend quality time with his friends at the hospital.
ABC
Addison Montgomery (Kate Walsh)
Anyone who didn't watch the premiere of Grey's spinoff Private Practice missed the scene where Addison quits her job at the hospital then known as Seattle Grace, but the character made plenty of return trips to her former workplace.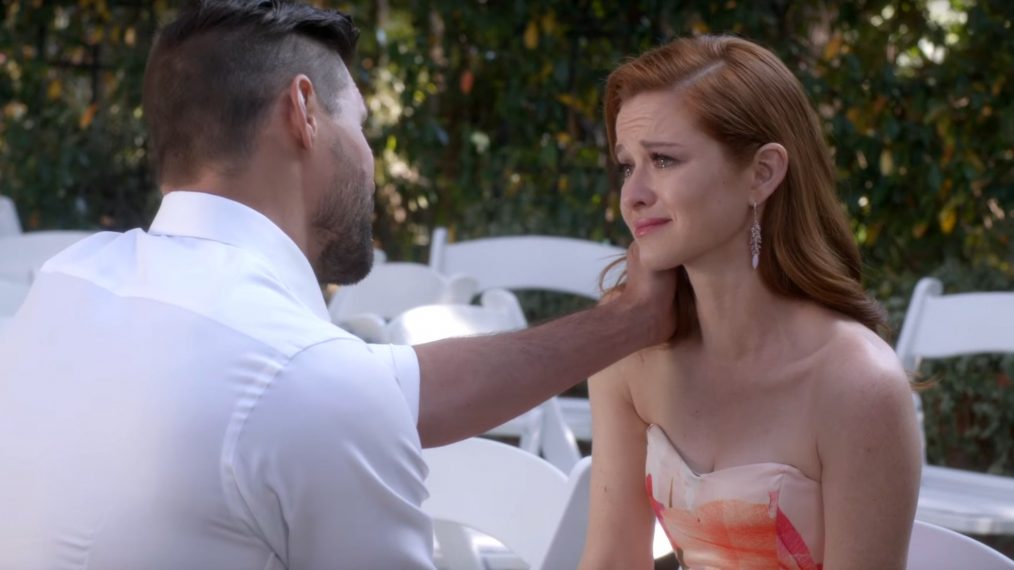 ABC
April Kepner (Sarah Drew)
After surviving a near-death experience (and after Drew and costar Jessica Capshaw got their walking papers during Season 14), April found her happily-ever-after with ex-fiancée-turned-husband Paramedic Matthew (Justin Bruening) and left the hospital to work with Seattle's homeless population. It's a fitting ending for such a good-hearted character… but would April really give up surgery that easily?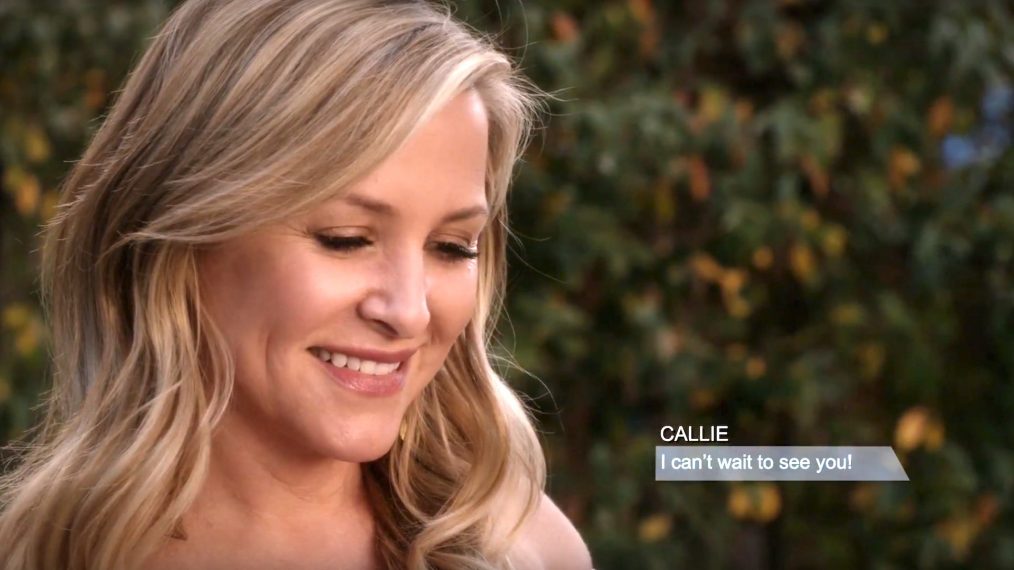 ABC
Arizona Robbins (Jessica Capshaw)
Once daughter Sofia started missing her NYC life, Arizona decided she and Callie should be co-parenting in the same city, and she opted to relocate to the Big Apple. Grey's gets points for teasing the potential of a Calzona reunion—with Callie and Arizona flirting via text message before the move—but the show loses points for not bringing Sara Ramirez back to close out Arizona's storyline.
ABC/Screencap by Home of the Nutty
Izzie Stevens (Katherine Heigl)
Heigl's discontentment on the Grey's set made national news during Season 6, but the ending fans got—Izzie fleeing Seattle after getting rejected by estranged husband Alex—is not the one the writers had in mind. Fans who had long held out hope of some sort of Alex-Izzie closure lucked out.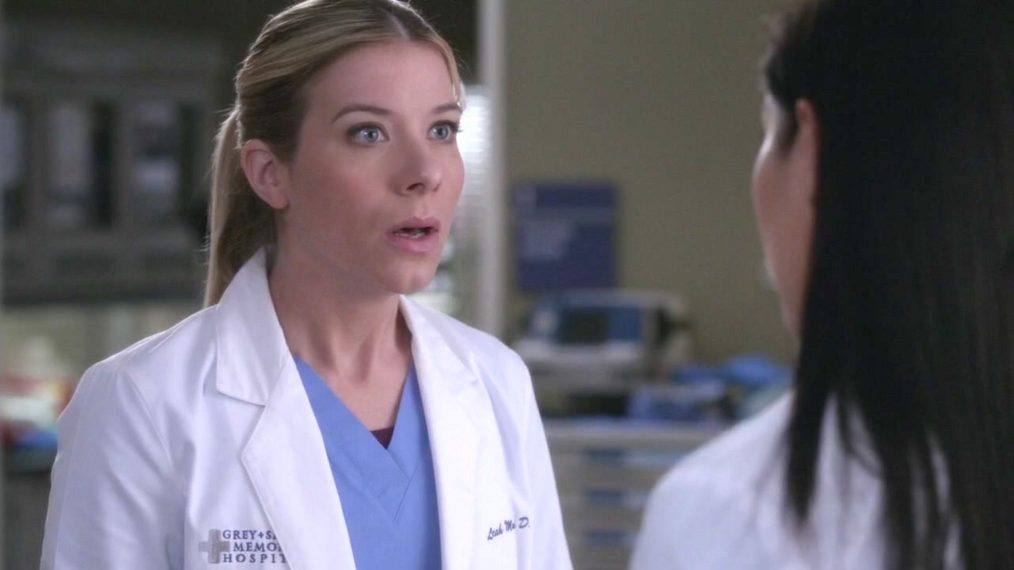 ABC/Screencap by Home of the Nutty
Leah Murphy (Tessa Ferrer)
Leah didn't do much during her tenure at Grey Sloan besides sleeping with Arizona and inspiring a non-fraternization rule at the hospital. And when Ferrer was let go during Season 10, Grey's closed out Leah's storyline, with Richard (James Pickens Jr.) firing her from the hospital for being a better doctor than surgeon. But then the writers brought Leah back for a handful of Season 13 episodes, and for all we know, she's… still there? Somewhere?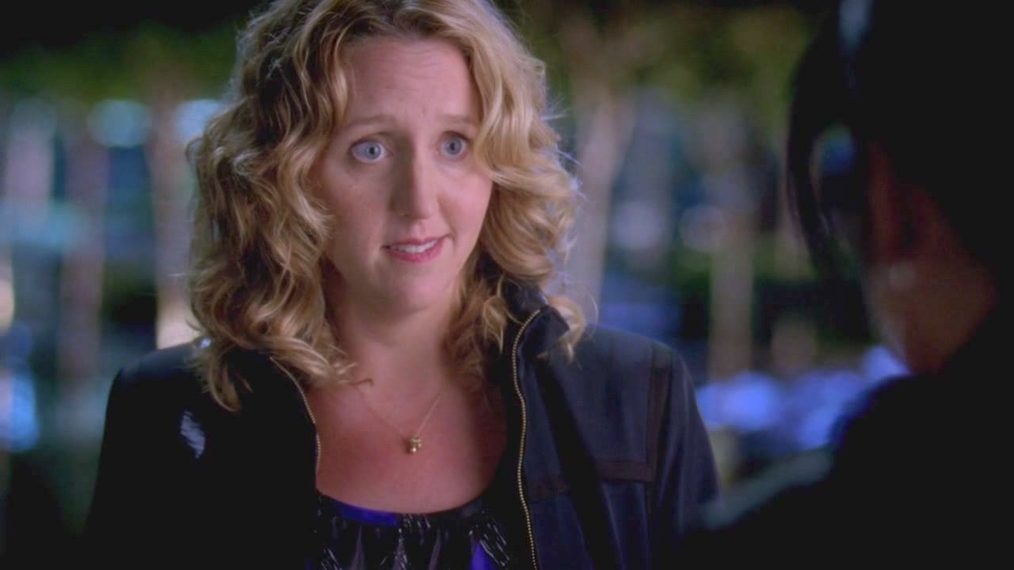 ABC/Screencap by Home of the Nutty
If you want to read more Like this articles, you can visit our Social Media category.
if you want to watch Movies or Tv Shows go to Dizi.BuradaBiliyorum.Com for forums sites go to Forum.BuradaBiliyorum.Com