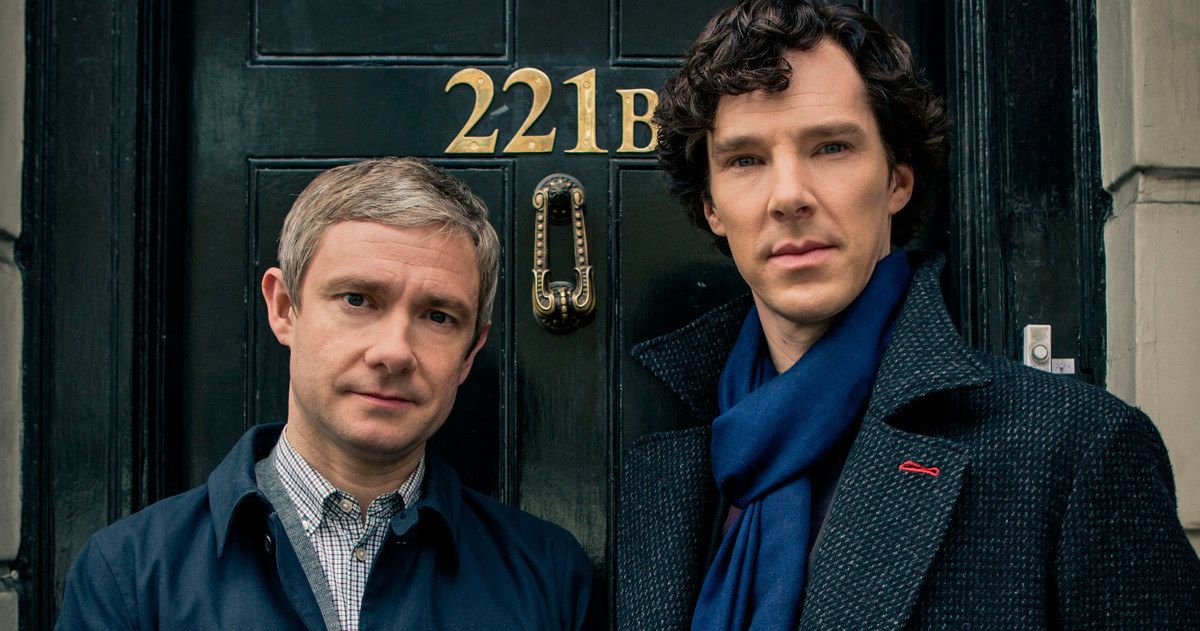 "#10 of the Best British TV Shows of All Time"
Whilst the blanket term 'television' conveys a broad medium, there can be situations where viewers tend to be more biased toward a certain sub-category of TV shows, like
ones that are based in Britain
. While streaming has largely led to people watching television regardless of nationality, British series clearly have their own flair, beyond the accents of the characters, which makes it stand out from the rest–
unique humor
, dialogue, cinematography, and color palettes that give the audience a sense of Britishness, along with the general ways in which the characters conduct themselves and performances are crafted.
British television has been a favorite to Anglophiles and even casual fans for decades. Comedy, period drama, mystery, and romance that each reflects a facet of British society are some recurring elements in the best of these shows. Amidst the vast litany of British TV, here are some favorites amongst audiences.
10

Mr. Bean
With Rowan Atkinson taking the lead as Mr. Bean, this British sitcom has been an all-time favorite amongst comedy fans for decades. The show follows a childish protagonist who, due to his simplistic nature, tends to create unusual and needlessly difficult scenarios out of basic everyday tasks. The popularity of Mr. Bean lies in the uncomplicated nature of the sitcom, with Atkinson stating that the show is "broad, simple" with "accessible stuff". The daily life of Mr. Bean adds much-needed laughter to the viewer's life. Even with the lack of dialogue, the show gained much fame across the globe, to the extent that Rowan Atkinson was voted as the seventh most recognizable face in the world


9

Merlin
A (very British) Arthurian legends-infused series, Merlin is a BBC drama that stars Colin Morgan as the protagonist, Merlin. The five seasons that aired on BBC One from 2008 to 2012 contained the perfect ratio of fantasy and adventure to melodrama. The unique feature about this particular show is that rather than focusing on the King, like most dramas, Merlin centers around the King's servant. Even though the show started with mixed reviews, it grounded itself amongst other popular shows as it began to improve over time.
8

Skins
Skins is a teen drama with an infusion of comedy that became quite popular across the globe, with MTV coming up with an American remake of this British show. What gave Skins worldwide recognition is the show's ability to display typical and otherwise banal teenage problems in a comical but realistic manner. This show laid the foundation for many teen TV series that presented the controversial but honest topics which many teens face, the ones adults have always felt too awkward to address. Thus, Skins remain an all-time favorite amongst viewers who grew up and learned with it.
Related: Here's 5 Reasons Why Fleabag is One of the Greatest Shows of All Time
7

Misfits
This is yet another unconventional TV show that made its way to the U.S. However, Misfits was broadcast on Logo in its original form rather than a remake, to the delight of many fans. The story follows a group of young convicts who gain supernatural powers whilst they were serving their sentence. What makes Misfits stand out from the famous American superhero shows of its time (Heroes, Arrow, Smallville) is its incorporation of humor by making the superpowers comical.
6

The Crown
Created by Peter Morgan, The Crown is a historical drama piece that gain much popularity on Netflix. The show follows the reign of the current monarch of the United Kingdom, Queen Elizabeth II, while giving the viewers an idea of what goes on behind the closed gates of the palace. The inclusion of some award-winning stars like Olivia Colman, Helena Bonham Carter, and Gillian Anderson alongside some novice actors like Emma Corrin, makes the drama exceptional, with these actors serving some of the best performances. It doesn't get more quintessentially British than monarchic power structures.


5

Downton Abbey
Another historical drama series that is set in a massive estate, Downton Abbey has received many accolades including several Golden Globe awards and also landed the title "highest critical review ratings for a TV show" in the Guinness World Records. The show reflects upon an entitled family and follows their lives as they encounter significant historical events like the sinking of the Titanic and World War One. Using both fiction and reality, as this show does so expertly, has become a favorite way of understanding a culture and a historical moment (especially a very English one). The inclusion of Dame Maggie Smith is always a definite plus point, too.
Related: Downton Abbey: A New Era Teaser Trailer Continues the Legacy in Theaters This Spring
4

Fleabag
A hilarious show that centers around a young woman who attempts to handle life's misfortunes with sardonic debauchery and witty hedonism. Fleabag is written by, created by, and stars Phoebe Waller-Bridge and the show is the adaptation of a one-woman play written by Waller-Bridge in 2013. The show is able to connect to the audience by making the viewer the protagonist's best friend. Waller-Bridge breaks the concept of the fourth wall, with the main character in the show acknowledging the viewers and addressing them directly. Except, Waller-Bridge takes it further in the second season and uses this very metafictional device as a way to explain her character's alienation and possible mental health issues. It's a brilliant, devastating, and comically profane series.


3

Doctor Who
Doctor Who is a British cultural phenomenon. This sci-fi show has been running strong since 1963, gathering a large fan base for decades; after a 15-year hiatus, the show returned in an energetic, internationally adored form in 2005. Time machines, Time Lords, and a character with a mysterious past, Doctor Who has combined the most unusual elements in science-fiction, British comedy, and the classic tradition of British mysteries to create something entirely unique. Interestingly, but not shockingly, this show has found its place in the Guinness World Records book multiple times. Titles like "Most Expensive Dalek" are cute, but some titles are truly representative of how massively popular and important the show has been, like the "Longest-Running Science-Fiction TV series" and the "Largest Gathering of People Dressed as Doctor Who Characters."


2

Peaky Blinders
With inspiration from the real-life notorious gang that was active in Birmingham in the 1890s, Steven Knight created Peaky Blinders with the image of "smoke, booze and (these) immaculately dressed men…". Hence, the show serves nothing less than the most exciting gangster story on television. Cillian Murphy's performance as the protagonist Thomas "Tommy" Shelby is phenomenal and went on to grab the attention of every single viewer. The darkness of the show may be excessive for some, but Peaky Blinders is important for eschewing the fancy, overly costumed fluff of many period dramas in favor of something real lurking in the heart of working-class, historical England, the England of the people.
1

Sherlock Holmes
Benedict Cumberbatch's portrayal of Sherlock Holmes is exactly what mystery and crime drama fans needed for so long. With Martin Freeman playing Doctor John Watson, Sir Arthur Conan Doyle's infamous duo has been brought to life in modern-day England. What makes this version of Sherlock Holmes brilliant is the added humor, the modernization of the setting and character traits, and the energetic visual storytelling. Cumberbatch's Holmes is not the typical detective that Sir Doyle portrayed. Rather, he is one who is anti-social and often regarded as a psychopath, and Freeman's John Watson is an anxious veteran with PTSD. Sherlock contains the perfect amount of adventure, drama, and comedy, balancing each epic episode out with excellent performances and gripping, invigorated takes on classic characters. The show launched Cumberbatch into international stardom, and remains one of the best television shows of all time.

Steve McQueen Brings a Trio of Black British History Documentaries to Amazon
The director follows up last year's Small Axe anthology of films with a look at the pivotal moments that featured in those movies
Read Next
About The Author
If you liked the article, do not forget to share it with your friends. Follow us on Google News too, click on the star and choose us from your favorites.
For forums sites go to Forum.BuradaBiliyorum.Com
If you want to read more Like this articles, you can visit our Social Media category.